KRAC-A-DAWNA is…..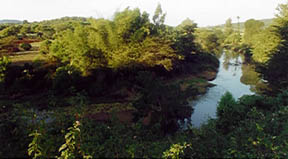 | | |
| --- | --- |
| | A place to meet a farming family and recharge yourself in nature |
| | A space to learn how to renew humane membership in the animal kingdom |
| | A way to participate in an alternative market which supports sustainable and |
practical solutions
| | |
| --- | --- |
| | A means to encourage rural innovation |

About US…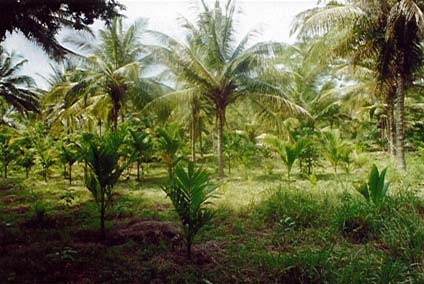 15 years ago Vivek and Juli walked away from the concrete jungle to discover that the Earth still had many promises to keep. Our three children Azad, Suku and Kabir, as well as KRAC-A-DAWNA herself, makes life one beautiful storm. There is quiet and peace too in this little river valley from the hot dry summer through the long green monsoon: global warming does its share to keep us awake and aware of our responsibilities in protecting wild areas, planting trees, organic crops and building community that works. There are still miles to go before we sleep….
KRAC-A-DAWNA is an evolving farm that searches long and hard for practical solutions to daily problems. From home-schooling to manure-teas and bio-gas we have no hard and fast rules. Our solutions are not universal as we maintain that there is strength in diversity. Our lesson has been to re-learn how to believe in our instincts and defy a modern developmental process that relies too heavily on mass production and a rigid definition of "civilization". Self-reliance figures in all our thinking processes to be enabling; we take our stand without fear or shame, both in private and in public, on issues from GM seeds to alternative markets, from child education to small- farm organic certification.

Contact Information..
E-mail us: [email protected]
Phone us: +91-821-233472 or leave a message at +91-821-511144 between
4pm-8pm Indian time.
Visit us: make sure we are home and then visit us for the day or rent out our guest cottage. It takes two hours by road from Mysore (70km) or 3 hours by bus (if you are lucky)! A taxi can be arranged to drive you to the farm provided we are given prior notice.