A really nice bootleg where they made the toy better looking. Check out the wings when Sludge is in Robot form; makes him look like an angel or something. Unlike the other Prehistory Animal bootlegs Sludge was the most re-molded.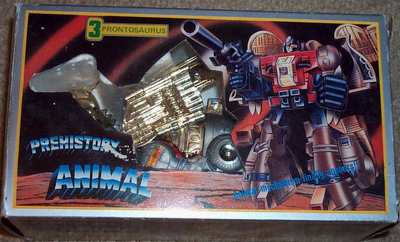 Here's the box. I know for sure that the company also made remolded bootlegs of Snarl, Grimlock, and Slag.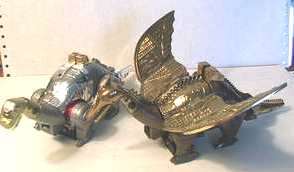 There's the real Sludge and the Bootleg.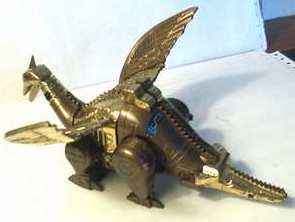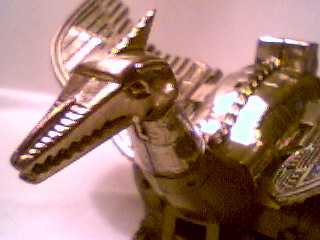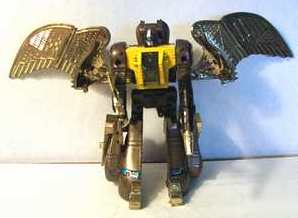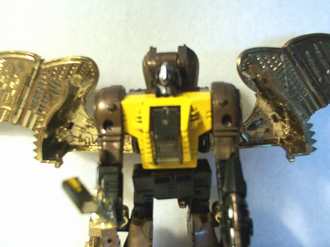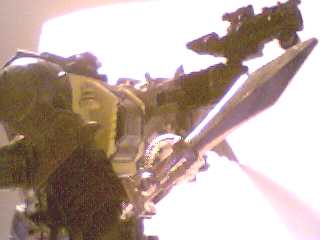 Came with a gold-sword and a brown and black launcher.