This is a very, very nice bootleg to own and an excellent alternative to the real thing now that delta has sticker sheets for it. The box this thing came in was huge!! almost 2 feet long and it weighed like a brick!!! The differences i can tell are different autobot symbols and a yellow sword instead of chrome. The toy itself is giant!! if you can afford it, buy it!!!!
Its not a bootleg, but through a very rare deal i got a Vitcory Leo nice and cheap from Drasik. Follow the links below for pictures of this awesome toy and pictures of Victoy Saber.
-C-328 Victory Saber ( Victory Leo and Bootleg )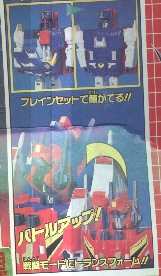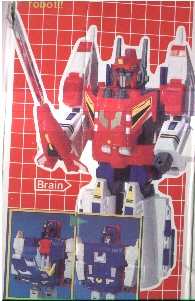 Pictures from the box, stolen right off of the Japanese box..You can see in the picture on the right that the bootleggers edited out the autobot symbols with paintshop.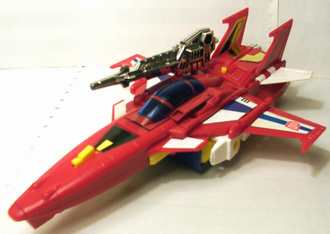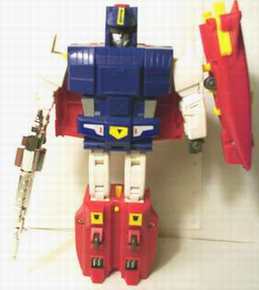 Figure with the stickers applied...lookin good, a flawless copy!!!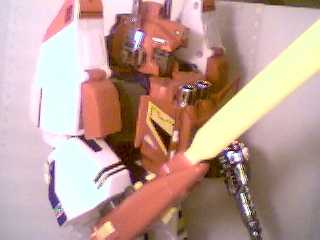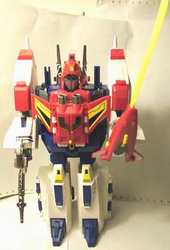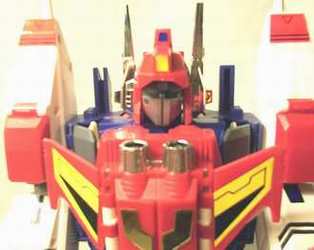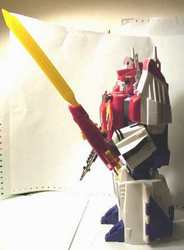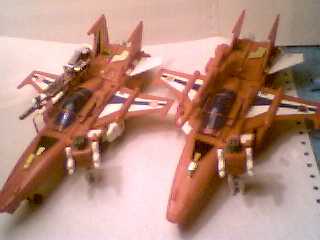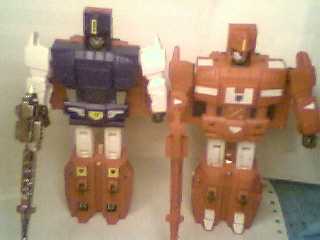 The taiwanese bootleg on the left and a chinese one on the right. The one on the right is the bootleg that is seen all over right now. It came on a card that said "Transformer Combat Troop"...it came with all red plastic and is really, really cheap...it should only be bought for $5 or less....by the way, those "stickers" on it were made by me out of address labels ( i just stuck them wherever, didn't follow the stickers from the real thing) so don't think it comes with any...it's just an all red ugly Saber!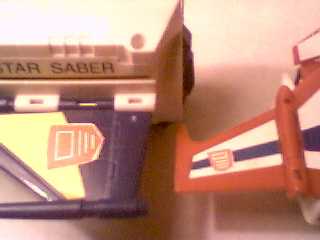 Those are the symbols they put in place of the Transformers symbols.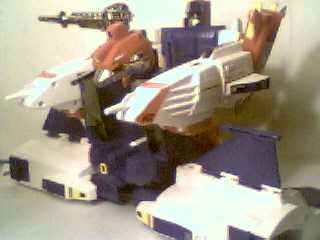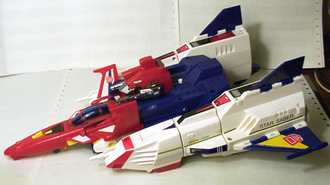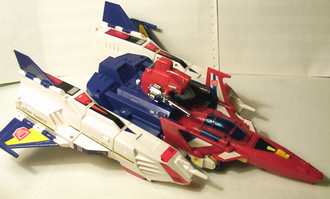 Some other nice modes that Star Saber can turn into.