A really cool bootleg of Fortress Maximus. Its the same size as other headmasters and uses only one head master head. Mine was cheap though. Some parts are put on crookedly and the two body cannons snapped off. Also, the stickers you see are reproduction stickers!!!! you can order a set by following the link way on the bottom of the page.
Picture from the card showing all 5 transformations. Unlike the Scorponok, Fortress Maximus's alternate modes really, really suck. Look at the second one....what the hell?!?!?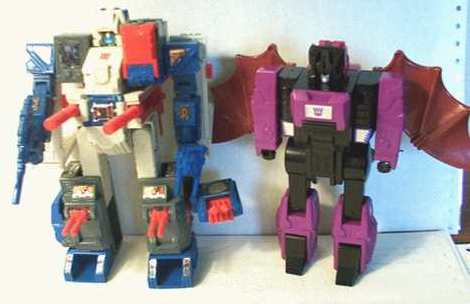 His head is interchangeable with other headmasters.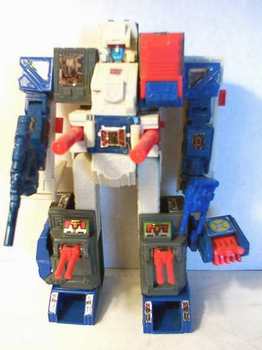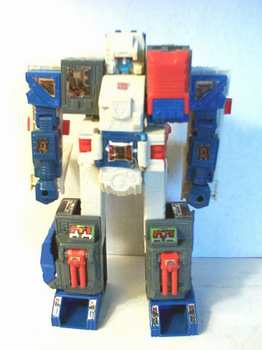 On the left all weapons are out, ready to attack! On the right a calmer picture of Fort Max.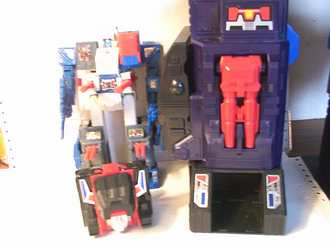 That giant thing on the right is Brave Maximus's leg. You can see that this bootleg is way smaller than the real item.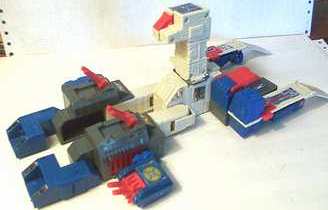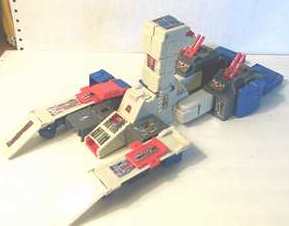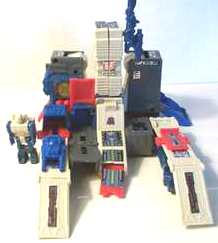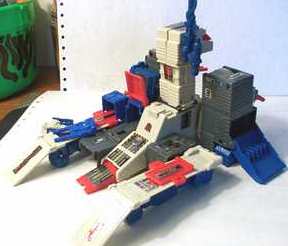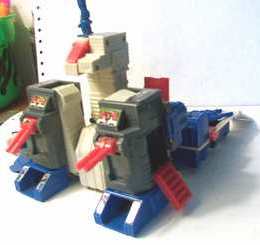 GO HERE FOR REPRODUCTION STICKERS FOR MINI FORT MAX!!!!!!!!!!