The Diaclone Warudaros is pretty rare but an accurate, high quality bootleg of it is even rarer. Here's my bootleg of Warudaros!! somehow this Taiwanese bootleg ended up in Italy were the seller dug it up and sold it to me. It is exactly the same as the diaclone Warudaros except for the copyright. All the colors, die-cost parts, stickers, and accessories are the same!!! this bootleg was supposed to come with bootlegs of the 3 rare Waruder figures but unfortunately they weren't in the box when i got it. I know it had to have been there because there are 3 slots in the styrofoam for diaclone drivers. oh well, ncie bootleg anyway!!!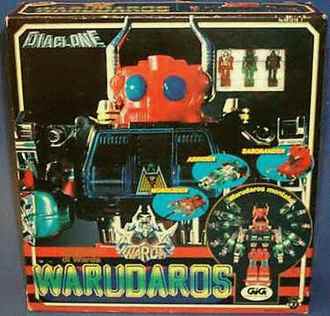 On the left is the italian GiG released Warudaros ( the box is similar with the Jpanese release). On the right is my bootleg's box. You can see the 3 figures i wanted in the GiG box.
Here's the back of the box with instructions for transformation and artwork stolen from the french Joustra released Warudaros!!!!!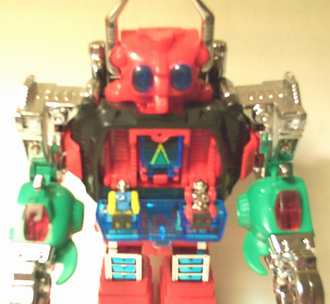 I like the whole chessy look of this toy!!!!