An awesome gold korean snaptrap!!! came with all King Poseidon parts!!!!! The box for this guy is the best i've ever seen. The whole thing is printed on shiny gold cardboard and the inside of the box is red. it really matched the figure. I remember getting a snaptrap for my 9th birthday from my dad so this guy has always had a special place in my memories. This gold snaptrap reminds me of Skeletor in the live action Masters of The Universe after he gets powered up. It was the one with dolph lundgreen and that one funny bald-guy(i'm not sure of his name)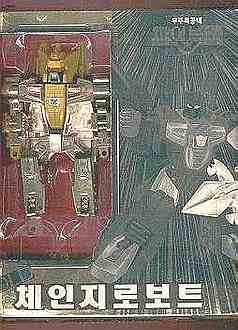 Here it is mint in sealed box.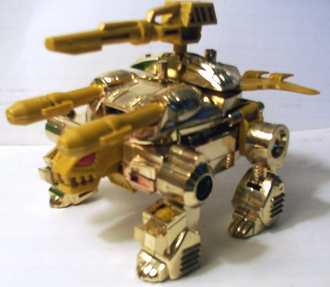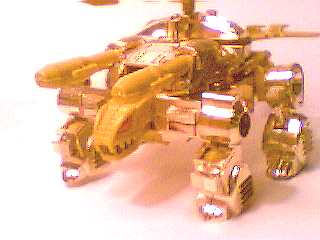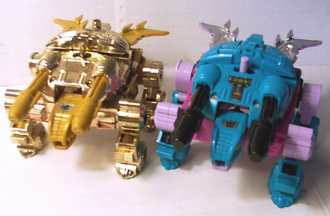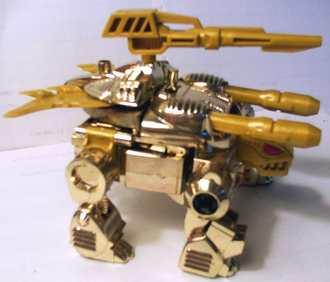 The decepticon symbol has been duplicated in black on the Gold Snaptrap's head.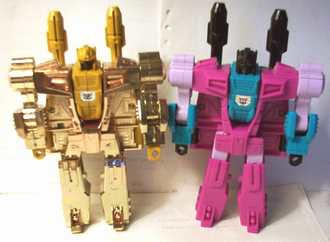 Figure form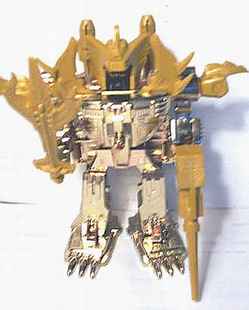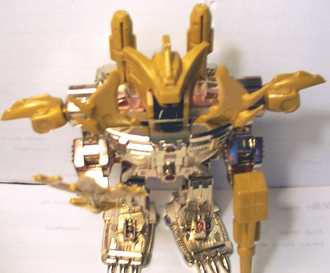 Since there were no other seacons the box recommends this weird transformation that uses all the gestalt pieces. Super Deformed King Poseidon!!!!