Here is a bootleg of my most sought after figure..It's the Japanese exclusive Sixturbo!!!!! not only is he made up of a buncha cars but he also has a kick ass name...too bad the real figure is so damn expensive. This giant 14 inch bootleg was also released in a 16 inch form... Keep in mind that the real toy was made up of cars about the size of micromasters so this thing is way huger than the real item. This bootleg has really horrible plastic and crappy stickers...not too great a purchase but i just wanted it because its sixturbo...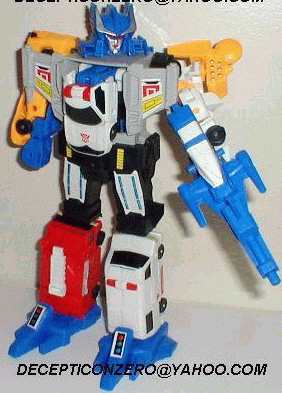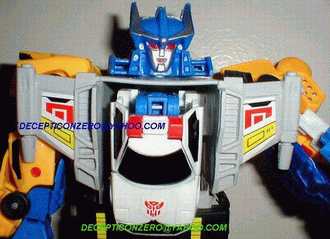 heh, not hard to see who i bought this set from considering he put his name all over these pictures...
The parts usd for the gestalt can be pieced together to form a ship for the micromasters to sit in!!!!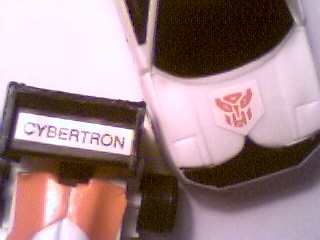 Here's the bootleg stickers!!!!