Really nice Chinese bootleg of Megatron that was found in some old-store stock in Korea and sold by the dozens on Ebay. It has no die-cast parts but its still a cool little item. I think several people i know snatched em up for the buy it now price of $30 ( including shipping). Pretty good price eh Weeter?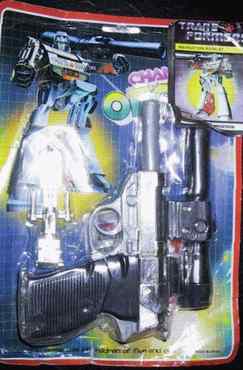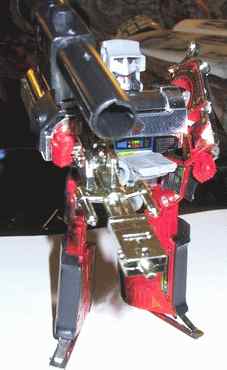 Here it is MOSC..You can see it came with the scope accessory, Megatron's gun, and a copy of the American instruction booklet.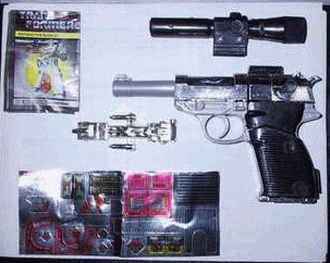 Also had a sticker sheet!!!!!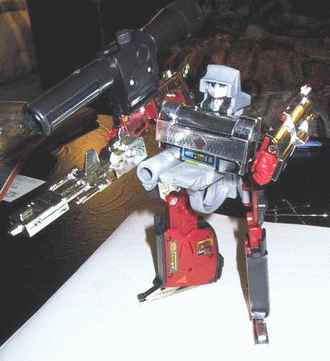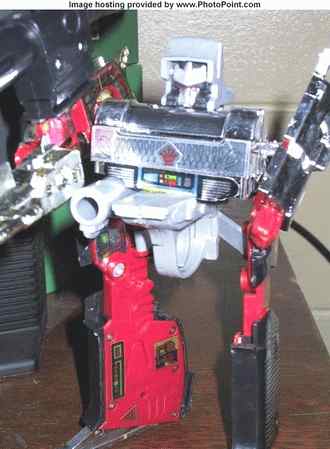 You can see that the fists are red instead of black and the Decepticon symbol has been changed to a crown.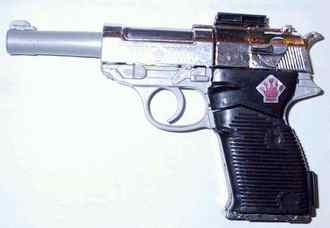 A better view of the "crown" symbol...