An old Korean bootleg thats all made out of plastic. All metal parts have been replaced with white plastic and the head has been remolded to give it more of a "mazinger" look to it...the chest was also changed so that there is now a giant "V" on it...i really like this bootleg..it came in a really nice box, had a sticker sheet, and full color instructions...check out the box scans, there hilarious!!!!!!!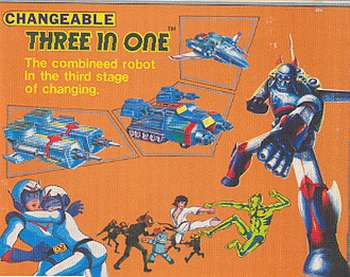 Check out this funny box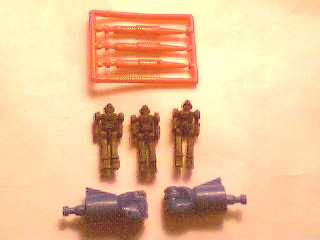 Here's all the accessories it came with...notice the all green diaclone men...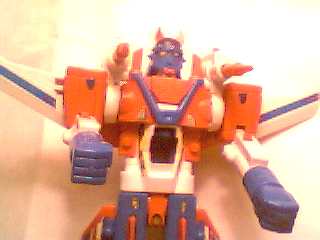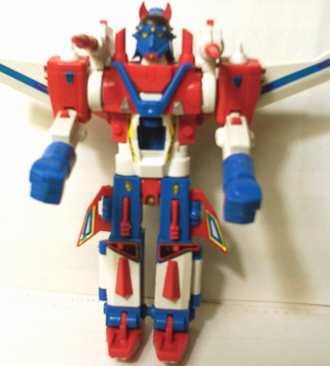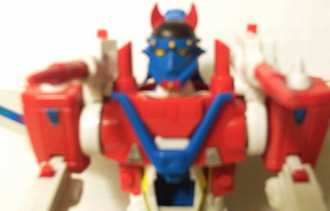 Way different head and chest..all die-cast pieces are remolded in white plastic....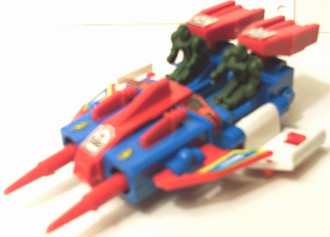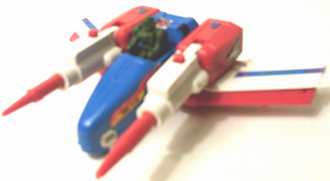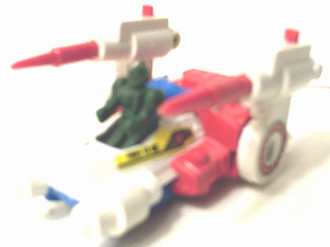 The three ships!!!