---
Jeffrey Dahmer
---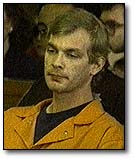 The Childhood of a killer
The marriage of Lionel Herbert Dahmer and Annette Joyce Flint was not a happy one from the day of the wedding on August 22, 1959. The two fought and bickered from almost day one. Joyce would often walk out and Lionel would go and find her and try and patch things up. On New Year's eve in the dead of winter, Joyce walked out and down to a local park to sit and cry, she had no shoes on nor warm enough clothes. She was quite emotional and pregnancy and Lionel had to go and coax her back to the warmth of the house.
Lionel was the quieter and more reserved of the couple and always tried his best for the family. He studied hard for his Chemistry degree at Marquette University and would strive for better things. He was logical and often thought hard before giving an answer, where as Joyce - or Rocky as her friends called her would jump to conclusions and argue a point to the very end even if she was wrong. She was defiant and troublesome.
Joyce always made sure that Lionel was aware of her needs and wants. Joyce also fell pregnant within days of their marriage.
The pregnancy had been a stressful one for Joyce. She had suffered from bouts of unexplained partial paralysis during the pregnancy. Doctors were at ends trying to find the cause of the problem but were unable to find the reasons. For the entire month of February and March of 1960, Joyce was bed-ridden with nausea and pain. The illness was so bad she was forced to give up work. To help her with the pains of her pregnancy Joyce was given "injections of barbiturates and morphine, which would finally relax her." Later she was given phenobarbital as well. Any noise from the surrounding apartments would send Joyce into a frenzy of anger so Lionel decided they should move to a house for the health of Joyce. So at seven months gestation the couple moved into Cathernine Dahmer's house in West Allis.
Finally on May 21, 1960 at 4.34pm Jeffrey Lionel Dahmer was born at Evangelical Deaconess Hospital in Milwaukee. He weighed 6lbs 15oz and was 18 1/2 inches long with light red hair and bright blue eyes. For a brief moment the couple were extremely happy with the birth of such a beautiful child.
They named the baby Jeffrey Lionel and loved him dearly, Joyce recorded every movement of the baby in a scrap book including thoughts and emotions. The baby was almost perfect, the doctors noticed a problem with his legs though and he had casts on both his legs for the first four months of his life, then when he would begin to walk he would need just slight lifts until the age of six. At first the problems scared Jeffrey's parents but the problems seemed only mild.
At six and half months he stood alone and was crawling two months later. He had his first haircut two weeks later.
He had a pet turtle and goldfish at eighteen months and had an intense interest for animals even at such a young age. He was so gentle with the turtle according to his mother.
When Dahmer was two the family moved to Ames, Iowa so Lionel could work on is Ph.D in Chemistry.
At the age of 4 Jeffrey began to complain about severe pain in his groin and was diagnosed with a double hernia in his scrotum. He was admitted to hospital and had surgery to correct the fault. Looking back, Jeffrey's father Lionel says that it was after the operation that Jeffrey began to be more introverted and quiet. Jeffrey was also embarrassed about the procedure he had had. Nearly thirty years later he said he still remembered the pain and when he woke from the operation he though they had cut his penis off.
November, 1966, two years later the family moved again, this time they travelled to Doylestown, Ohio. But the family did not settle long, and moved again and again looking for the right place to bring up a family. On December 18, Jeffrey's younger brother David was born. With Joyce having another difficult pregnancy and birth Jeffrey felt even more neglected and introverted. At school teachers said he was extremely shy and kept very much to himself. His mother was heart-broken sending him to school knowing he would just spend the time alone.
His family at age six and grew up in Bath, Ohio, which is near Akron. His parents were termed as "middle class." As a boy he was intelligent, but did not live up to his potential. Instead, he would disrupt class in a clownish way rather than pay attention to his school work.
Throughout much of his life, there were a few warning signs that something was terribly wrong with Jeffrey Dahmer.
In 1968, he was sexually molested by a neighbour boy in rural Bath Township. Unreported at the time, the childhood incident may have played a pivotol role in understanding Dahmer's subsequent crimes. At 10, Dahmer was "experimenting" with dead animals, decapitating rodents, bleaching chicken bones with acid, nailing a dog's carcass to a tree and mounting its severed head on a stake.
At 18, Jeffrey witnessed the bitter divorce of his parents and lived with his mother in Bath Township, Ohio. But one day his mother disappeared with Jeff's younger brother, leaving Jeffrey with nothing. Often Dahmer attempted to sedate himself with alcohol to hide the pain and hurt. "He was a gentle person, but when he got drunk it would take four policemen to hold him down," said Shari Dahmer. Just a small insight into the intense rage Dahmer could erupt into.
Had it not been for Tracey Edwards, a young black man who successfully escaped Dahmer's clutches, who knows how many more men could have become victims of Dahmer's.
When Edwards saw the police he was relieved, yet incoherant. The naked man, with a handcuff dangling from his wrist, tried to explain to the officers that a man was trying to kill him. So ended the reign of terror of Jeffrey Dahmer. Though story was only beginning to unfold.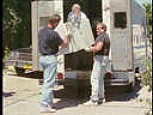 When captured, the Milwaukee police found three dissolving bodies in blue 55-gallon acid vats in his bedroom filled with rotting torsos. In the freezer he had a heart stashed "to eat later." Skulls stripped of hair and skin, stashed on the shelves and in the fridge. A pail full of hacked off hands. A torso in the kitchen sink ripped open from theneck to groin. A jar containing a pickled penis, a severed penis lying on the sink. Another severed penis in a lobster pot in the fridge. when officers found in Dahmer's apartment a butcher knife and some Polaroid's of men in homosexual activity. Some of the pictures were also of dead men. In many of the pictures, the corpses had been dismembered and mutilated in other ways. As Officer Mueller looked around the room, he realized the pictures had taken place in that very room.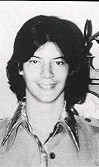 All in all, Dahmer had killed 17 men. His first killing happened in 1978. Stephen Hicks had planned to meet friends after a rock concert but was never seen alive again. After Dahmer's capture police were led back to his grandmother's house where tests proved that blood and teeth found under the house had belonged to the young man.
For nine years Dahmer was able to control his urges to kill. However once they were again unleashed he would go on to kill sixteen more young men. During Dahmer's killing hiatus he was charged with many offences including assault of a young boy, indecent exposure, disorderly conduct and drunken behaviour. Alcohol was the reason he was discharged from the army.
Soon he began working at a chocolate factory in Milwaukee. Dahmer's homosexuality was difficult for him to understand but he soon found some gay bars around the area, but he kept pretty much to himself. On the rare occasions he would spark up a conversation with fellow drinkers, he would often spike their drinks with drugs, merely for experimental purposes.
Dahmer was unable to control his homicidal nature and began his killings.
On September 15, 1987, Dahmer met Stephen Tuomi at gay bay Club 219. After some chit-chat the two retired to an adjoining hotel for sex. Dahmer recalls little of the events of the evening though he woke the next morning, Tuomi was dead, he had been strangled, and blood was coming from his mouth.
Dahmer panicked, he knew he had to get rid of the body, he went out and bought a large suitcase and shoved Tuomi's dead body into it. Dahmer took it home to his flat in his grandmother's basement, where he dismembered the corpse and put it out for the garbage collectors in plastic bags.
The mystery of Stephen Tuomi's disappearance remained unsolved until Dahmer confessed to his murder in 1991.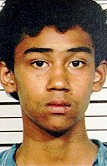 In January 1988, Dahmer picked up James E.Doxtator in West Allis. Doxtator is enticed by Jeffrey's offer. Little did he know that same afternoon he would become the third victim of Jeffrey Dahmer.
Only two months later in March 1988, Jeffrey Dahmer thinks his pray's have been answered when he meets Richard Guerrero. Richard is taken back to Jeffrey's grandmothers house and murdered, raped, photographed and dismembered.
By September 1988, Jeffrey's odd hours and the stench of his "experiments" had become too much for his grandmother, and Dahmer was asked to move out. On September 25, he found an apartment on Milwaukee's North 25th Street.
On September 26, 1988 Dahmer met 13 year old boy by the name Sinthasomphone, Dahmer lured him to his new apartment and drugged him. The boy escaped and Dahmer was charged with indecent assault and enticing a child for immoral purposes.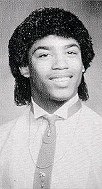 In 1989 Jeffrey visit's a gay bar called "La Cage." At closing time outside the bar he is approached by a man called Anthony Sears. Anthony's friend Jeffrey Connor offers to drive the men to Jeffrey's grandmothers house. They are dropped of at the corner of 56th street, in Lincoln, in West Allis. Anthony Sears is never seen again, but his skull, scalp and penis are found in Jeffrey Dahmer's apartment when he is arrested over two years later.
In June 1990, Dahmer is on the prowl once again. Victim number six comes in the form of Raymond Smith. He drugged the man and strangles him. He later raped the corpse and dismembered the body A painted skull discovered two years later is that of Smith.
Edward Smith meets Dahmer in June 1990, at a bar called "The Phoenix Bar." They get to talking and find they have alot in common Jeffrey makes a suggestion that they go back to his place for sex. The offer is accepted and they travel back to his apartment via a taxi. Once inside they engage in sexual activity and it's then that Edward is killed. No traces of Edwards body have ever been found.
September 3, 1990 after not killing for three months Dahmer picked up Ernest Miller, a young black man, from outside of a bookstore. Back at Dahmer's apartment the men had sex and sat and had a drink, Miller's was laced with the sedative as usual. Dahmer's urged to kill boiled over into a frenzied attack. Instead of the usual strangulation, Dahmer's slit the man's throat. He wanted to keep the man's skeleton, so Jeffrey cut most of the flesh from the bones, and dissolved the rest in the acid vats before bleaching the skeleton in acid. He had also kept the biceps in the freezer.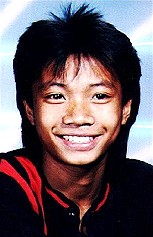 In 1991 police responded to a neighbours call who discovered a 14-year-old Asian boy, Konerak Sinthasomphone, bleeding and naked who had escaped from Dahmer. This incident was ignored by police who called it "a homosexual lovers spat". Dahmer met Konerak Sinthasomphone on the twenty seventh of may 1991, he accepted Dahmer's offer of money. He posed for photo's in his underwear and was killed soon after. Parts of his body were keep and used by Dahmer at a later date.
Three weeks later, Jeffrey meets David Thomas he is enticed by Jeffrey's offer and goes back to his apartment. Once there Dahmer kills him and photographs the body in different states of dismemberment. He is identified by his sister by the photographs that were taken.
A month later on June 30 Jeffrey goes to a gay pride parade in Chicago and meets Matt Turner. He invites him to come back with him to Milwaukee. Once there they engage in sex and Turner is strangled after being drugged. His head and internal organs were found in Jeffrey's freezer his headless torso was also in the apartment.
One week later Dahmer meets Jeremiah Weinberger on July 7. They met in a gay bar called "Carol's Gay Bar" from there both men travel back to Milwaukee and start to live together as a couple, until Jeffrey decides to kill him on the fourth day. His head was in Jeffrey's freezer at the time of his arrest and his body was found next to Turners.
At 4p.m. in February 1991, Another victim meets Jeffrey Dahmer iss Curtis Straughter. He is murdered with Jeffrey's leather belt. Dahmer keeps the skull, hands and genitals from this victim. He is later identified by dental records.
On April the 7th 1991, Jeffrey Dahmer meets Errol Lindsey outside the same bookstore that he previously met Ernest Miller. He decides to go with Jeffrey to his apartment. Once there he is drugged, raped and dismembered. Jeffrey decides to keep Errol's skin this is found after his arrest. He is identified from dental records.
Tony Huges was the next victim of Jeffrey Dahmer they met at a gay club called the "219 Club". Tony was born deaf and dumb, but communicated with Dahmer by writing with him and also lip reading. Back at his apartment he was drugged, strangled and died sometime shortly after. His corpse lay on the ground for three days. Before Jeffrey went to work on him. He was to be identified by dental records.
The smell in the apartment was becoming unbearable, tenants in the other units began to complain.
On July 15, 1991 Oliver Lacy was picked up by Jeffrey Dahmer, the 24 year old was drugged and strangled. Dahmer had anal sex with the man's corpse.
The 19th of July, 1991 saw Dahmer pick up out-of-work Joseph Bradeholt. He willingly posed for photographs for money and joined Dahmer in oral sex in the apartment. But the game had only begun, Dahmer again drugged his victim, before strangling him. Bradeholt was then dismembered, his head joined the other three now occupying the freezer and the rest added to the putrefying vats of acid.
Dahmer's luck now ran out. The final intended victim was Tracy Edwards, through the haze of drugs fed to him in the drink from Dahmer, he was able to escape and alerted the police to the atrocities in Dahmer's apartment
Dahmer's time was up.
A plea of guilty by insanity was rejected by the court and on January 27, 1992 Dahmer was sentenced to fifteen life sentences.
Jeffrey Dahmer was killed in Columbia Correctional Institution, Portage, Wisconsin on November 28, 1994. He had been beaten to death by Christopher Scarver, a convicted killer on antipsychotic medication, Scarver -- who claimed to be Christ because he was a carpenter and his mother's name was Mary -- killed the cannibal along with another inmate, convicted wife killer Jesse Anderson, with a bar from a piece of exercise equipment. It had only been the second time during Dahmer's sentence that he had been able to associate with other inmates. The previous excursion also resulted in Dahmer being seriously injured. He knew he would be killed in jail.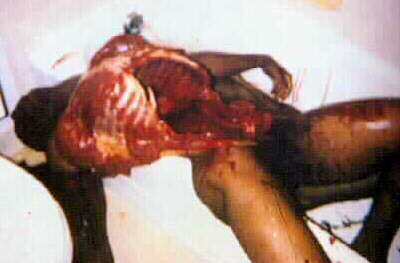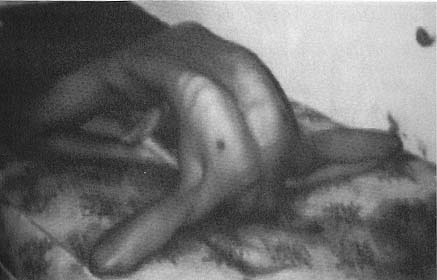 Bibliography:
A&E Biography Video: Jeffrey Dahmer
Dahmer, Lionel, A Father's Story. William Morrow and Company, 1994.
Davis, Don, Milwaukee Murders, Nightmare in Apartment 213: The True Story. St Martin's Paperbacks, 1995.
By Korey Sifuentes
Copyright © 2002 by [The Crime Web].
Except as provided by the Copyright Act 1968, no part of this publication may be reproduced, stored in a retrieval system or transmitted in any form or by any means without the prior permission of the author.
Original Written: April 19, 1995
Updated: January 30, 2002