WelI I had the car for just under 3 yrs, it was brilliant, apart from the usual wear and tear and replacements, it was marvellous, ran in all weathers, it was a logistics vehicle, a people carrier, a leisure vehicle and a taxi!
Then I had to scrap it in 2012, due to sill rust.
I was already thinking about my next "chariot".So not long after, I was able to get a Kia Sedona 2.9 diesel automatic 7 seater in Platinum Gold. It;s very comfortable, spacious with plenty of room, its even gotta Dvd player! So I am now able carry more people and a more goods, an help others even more! You can take the rear seatsout and u have gotta van. I have had this vehicle at time writing for over 7 yrs. I have helped people to move, taken them to airport, seminars and also used it as work vehicle an much more.......
After 7 years, I decided it was time to customise it, so I replaced some of the internal panels, including the front grill.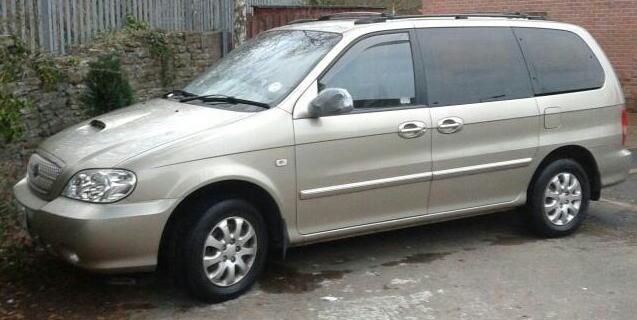 Well, finally it's time to say goodbye to my amazing Sedona. It lasted nearly 8 years, then in March 2020 it finally failed, when the gear box went. However there's always a silver lining (or in this case a blessing in disguise). With a new budget, I'm looking for a replacement and I found it! So I got this in August. Its my latest an best chariot.
Its a Chrysler Grand Voyager 2.8 CRD on a private plate.