An Introduction to the Plays Online

Please note that all the plays posted on this website
may not represent the final proofed drafts.
Also note that every play on this website is copyrighted.
___________________________________________________
3 Guys in Drag Selling their Stuff
Ideally Suited to Late Night or Cabaret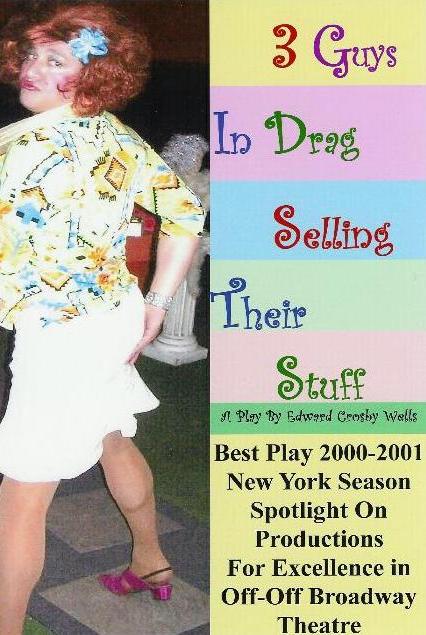 Diva, Lillian, and Tink (three men in drag) are having a yard sale to raise funds for a Faberge egg in which to place the ashes of Diva's dead husband. Diva bosses Lillian, whose principal expertise is making punch with ingredients that could fuel a rocket. Tink is confined to a wheelchair, mostly comatose, but when she does try to make herself heard, the others invariably misunderstand, causing dire consequences. The miscommunications of this misfit trio cause a friend to be run over by a pickup truck while trying to cross the street with her walker. We meet an entire neighborhood of characters through the eyes of the "ladies" during the course of their yard sale, including Diva's mother who has the yard wired with eavesdropping devices and is listening in from her room in a nursing home across the street. Finally, in an explosive climax, the day's shenanigans result in a police shootout when someone plays with a starter pistol filled with blanks. This is a raucous, raunchy, pee-in your-pants, more than a laugh-a-minute play.

* * * *

". . .a trashy delight . . .Diva and Lillian hark straight back to Jackie Gleason and Art Carney . . .and finally, a la South Park, results in a police shootout when someone plays with a cap gun, a satisfying result for a laff-a-minute, harebrained play. It takes place on a suburban planet of its own."
-John Chatterton, OOBR

"With the help of some brilliant dialogue, and the clever antics of the three characters, your mind's eye will create the entire neighborhood including an elderly friend who is hit by a truck, a handsome Greek motorcyclist, and Diva's mother in the nursing home across the street. Lillian's punch, made especially for the occasion, is heavily spiked and the plot gets more outrageous as the "girls" imbibe."
-KDHX, St. Louis

"3 Guys in Drag Selling Their Stuff is side-splitting, to say the least . . . wicked wit. . . hilarious. Wells' script is silly, but structured and sprinkled with sensitive moments that further endear his characters to audience members."
-Elias Stimac, New York Off-Off Broadway Review

"This play does what Beckett was trying to do, but Beckett was too squeamish to face the facts of the decline of the west. Wells faces them with hilarious completeness, and therefore is able to be both funnier and more tragic than Beckett ever was."
-Robert Patrick, Drama Desk and OBIE Award Winning Playwright and Author

". . . a surreal but touching comedy by Edward Crosby Wells. Whether you call them drag queens or cross-dressers, whether or not you admire their heightened appreciation for the extra dimensions of style in female clothing, these males have all the human emotions of everyone else."
-Chuck Graham, Tucson Citizen

"For two hours, we witness the dysfunctional antics of the trashiest members of the Social Register; it's a sort of 'Grey Gardens' garage sale."
-James Reel, Tucson Weekly

"A raucous comedy gets unleashed . . . hilarious . . . The unexpected complications create the high humor."
-Jesse Greenburg, The Desert Leaf, Tucson

". . . it actually connects to issues that profoundly matter . . . we have a duty to think on these things and do what little we can to make this world a better place."
-Andrew Eaton, The Scotsman, Edinburgh

". . . very, very funny. It is also extremely rude, but if you are broad-minded enough then the one-liners come so thick and fast you barely have time to recover from the last joke before the next one slaps you in the face . . . Like any good play, the audience felt drawn to the characters and by the time they finished with a big show tune the fact that they were men in drag seemed to be the most natural thing in the world."
-David Muncaster, The Knutsford Times, England

". . . fun, campy, sometimes poignant. It may not change your life but it may make you change your red muumuu. The show is filled with witty one-liners and the expected crass sex jokes and vibrators. If you are looking for an evening of campy barbs and drag-queen bitchiness, you'll get your money's worth."
—Susan Zelenka, Daily Loaf, St. Petersburg, FL

"Wickedly witty . . . sensitive . . ."
WMNF, St. Petersburg, FL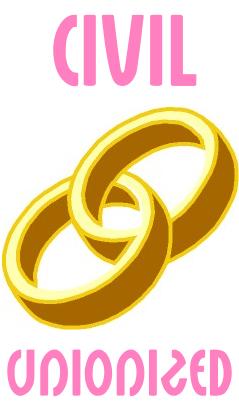 2M/1W, No Set, A Post Office Window, 10 minutes.
CIVIL UNIONIZED takes a tongue-in-cheek look at the debate over gay marriage and civil unions. This play was translated into Spanish by Silvia Lopez and was premiered in Barcelona with the title Union Civil.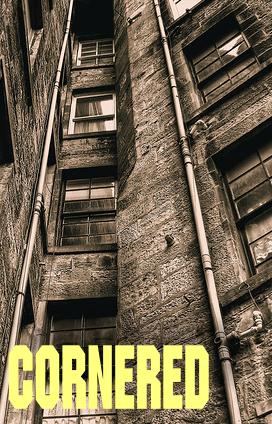 2M, a desk and two chairs, 15 minutes.
Mister Black is accused of the gruesome murder of his longtime companion and Doctor Whyte is conducting a psychological assessment to determine whether or not he is fit for trial.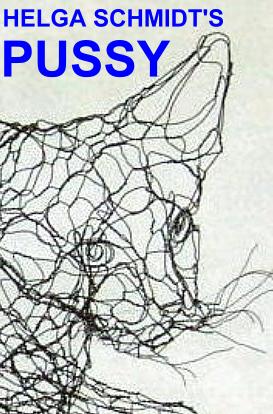 2M, Simple to No Set, 30 minutes.
Don't let the title lead you astray. This play is actually about two pussies-cats that is. Tim the finicky Siamese and Tom the street-smart alley cat meet in a hospital parking lot where Tim's mistress, Helga Schmidt, is a patient. The play quickly becomes a metaphor dealing with the cultural conflict between those who have and those who have-not. Deceptively simple, this play takes on major issues in a refreshing and clever way.
10 Short Skits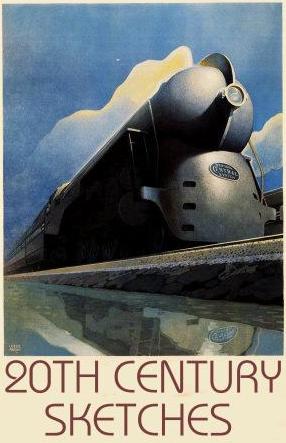 2W/2M Minimum, No Set, Each Skit approx. 3 Minutes.
Comic highlights from each decade of the Twentieth Century are captured in this series. These work best when produced along with song and dance from each decade. Included are:

1903: HOORAY FOR NEW JERSEY
1912: A REALLY BIG BOAT
1929: THE BIG CRASH
1933: THE REPEAL
1945: THE MANHATTAN PROJECT
1959: HONK (BEATNIK SPOOF)
1969: A WOMAN ON THE MOON
1974: A LEAK AT THE WATERGATE
1981: NANCY & RONNIE GO SHOPPING
1999: HOORAY FOR THE NEW MILLENNIUM


1M/1W, No Set, 20 Minutes.
She's working on her memoirs. Her memory is fading as the early symptoms of Alzheimer's begin to take root. He's turned his back on fieldwork and writing to teach anthropology at the local community college. Together they have shared thirty years of marriage. It is the anniversary of their marriage and the last day of summer as he tries to coax her into a metaphorical walk into the woods. The universality of long term relationships, the language of a husband and a wife who have become indifferent yet bound by their love, mixed with the impending consequences of Alzheimer's Decease-all add to its engaging exploration into the longterm intimacy of marriage.
2M/3W, a gorilla and a cobra, Unit Set, 2 Acts, Full Length.
THE PROCTOLOGIST'S DAUGHTER takes a comedic look at the film noir of the 1940s. Baroness Von Cobra is the epitome of the "dragon lady" of that particular genre. She is a spy for the Third Reich and from her mansion high atop the Hollywood Hills she runs a spy operation and reports directly to Berlin. Otto Papschmier, her ever-faithful servant, and Frau Schnapps, her deviously clever housekeeper, assist her. There is a secret weapon that the Third Reich is anxious to get its hands on but all attempts are foiled by Dick Palmer, the cool secret agent for the Allied Secret Submarine Service (ASSS) and his girlfriend, Velma Lombard the Woolworth-s saleslady and wannabe movie star.
IN THE VENUS ARMS
A Diabolical Farce in Three Scenes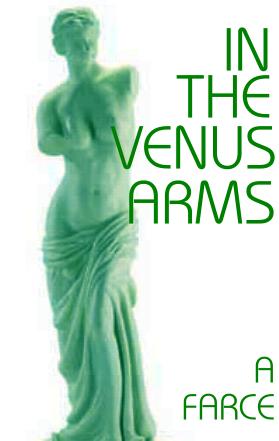 4M/2W, One Set, Full Length.
This black comedy features the playwright himself. Spiritless, Wells is threatened by the night manager of The Venus Arms, a residential hotel, with permanent dispossession, leaving an empty,'though very animated body. Four literati arrive to perform an "inorcism" (as opposed to an exorcism) to restore Wells's spirit. Gertrude Stein and Alice B. Toklas along with Oscar Wilde and Marcel Proust raise havoc while trying to raise the consciousness of the subject of their inorcism in this fun-filled, clever and very diabolical farce. Franz Kafka, the night manager, keeps popping up in the form of a cockroach seemingly intent on the playwright's doom.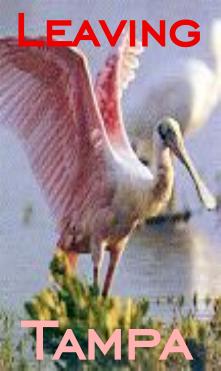 3M, Minimal Set, One-Act, 45 Minutes.
Wells turns his attention to examining gay self-hate, abusive relations, the role of the gay male in relationship to his father and in relationship to Christianity. Roy, bitter about childhood abuse by his father, sits with his lover in an airport restaurant on their way home from Roy's father's funeral.At another table sits the ghost of the father, whom only Roy can see. The dialogue between Roy and his lover overlaps with that of his father - building to an unexpected and emotional climax.
4 Actors (men and/or women), Minimal Set, 15 Minutes.
About four characters in a waiting room unaware of what it is they are waiting for.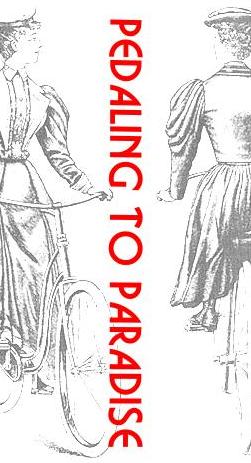 2W, No Set, 10 Minutes.
Sally and Teddy have reached a point in their lives where their insecurities and lessening sense of worth have begun to affect their good judgment. They pedal and pedal on their exercise bikes and get nowhere while trying to "get fit." It's all about cosmetics and getting your man in order to feel complete, or is it? Is "getting fit" worth it? Are men all that necessary? Is Paradise all it's cracked up to be? What exactly is "fit?" Pedal, girls, pedal!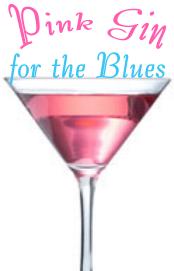 1M, Minimal Set, 15 Minutes.
A monologue for a mature drag queen. Trick, a sadder but wiser drag queen, in her cups, sits at a bar where she pours her heart out about lost love and lost innocence.
1M/1W. A bed and a small vanity with chair, 10 minutes.
Set in New Orleans, this is the story of two outcasts suffering the consequences of the hustle in the time of Katrina.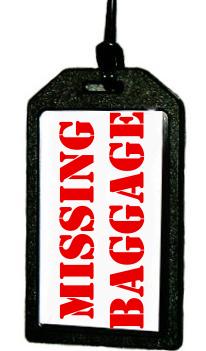 1 M/1 either, Customer service counter, 10-minutes. An irate traveler is missing his luggage. A customer service representative tries inventive ways to pacify him.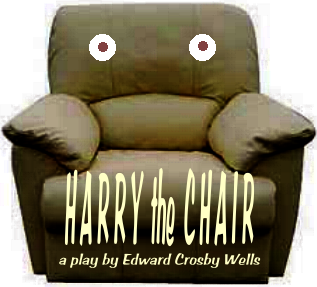 2W, No Set except for a couple chairs, a small table and a recliner. Approx. 10 minutes.
Poor Gladys. She left the room for less than a minute, and when she returned her husband was gone. Well, not exactly gone—Harry turned into a chair. Can a marriage survive when one of the partners is an over-stuffed recliner?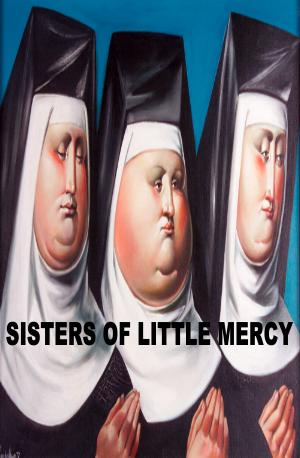 3W, No Set except a small table and 3 chairs. Approx. 15 minutes.
A bit of nunsense about three nuns who are banished to Little Mercy, Colorado-an abandoned silver mining town high in the Rockies, to do penitence for conduct unbecoming the wives of Jesus. Their misfortune turns into a fortune found in the outhouse when Sister Mary Madeline discovers an unusual light shining between her legs.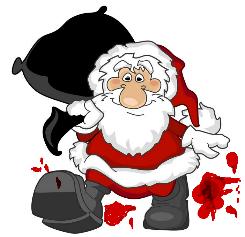 1M/1W, No Set except a loveseat. Approx. 10 minutes. Bambi has applied for the job of nanny to Santa's elves. Santa isn't all he seems and neither is Bambi. There's mystery and comedy afoot for the Holidays.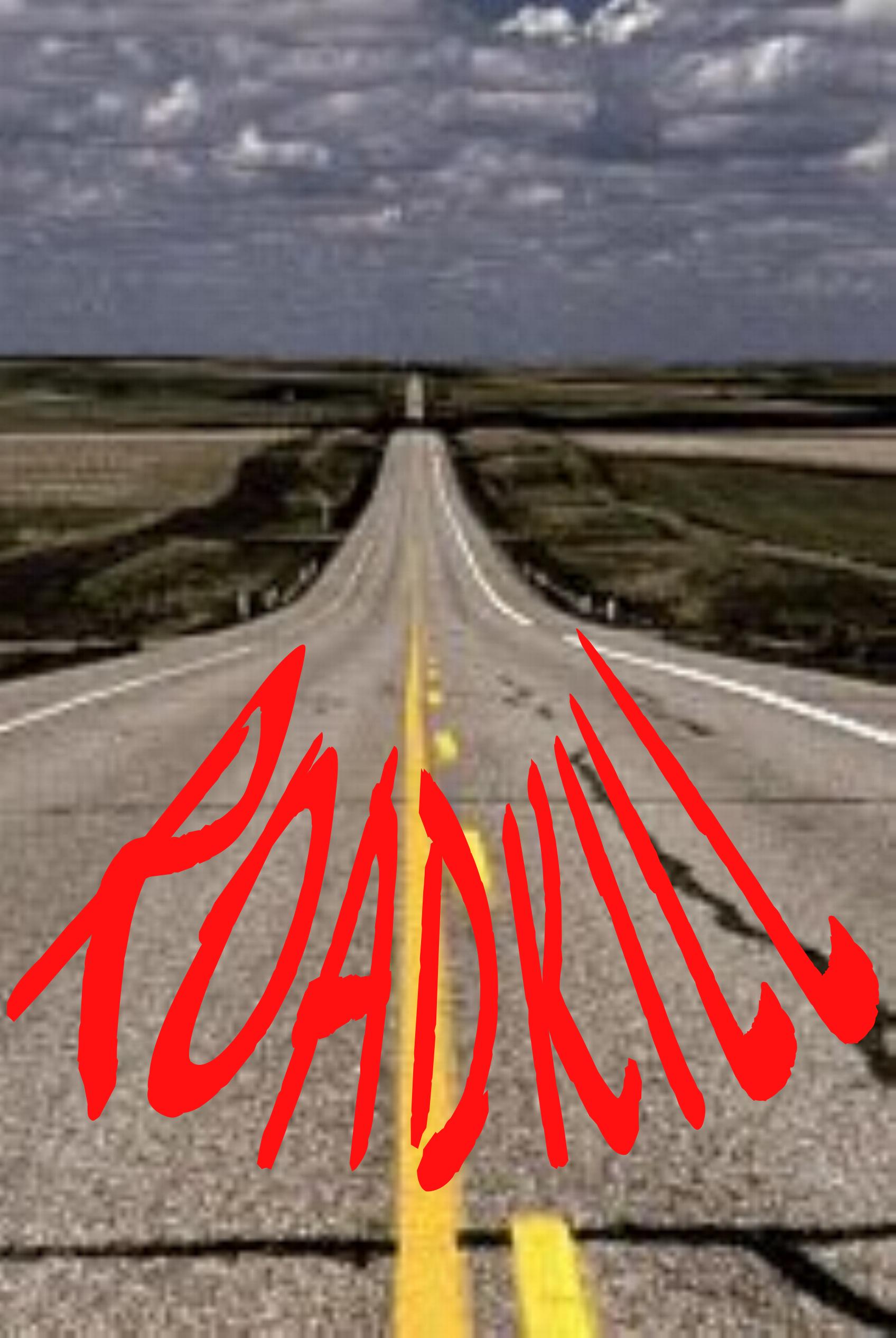 1M/1F, Bare Stage, 10 Minutes
We meet Mary and Joey, a young homeless couple waiting by the side of the road for Joey's ride to his first day on his new job. In the shopping cart along with all their belongings, is their infant son. Optimism abounds next to the road kill they find along the side of the road.
3M/2W cast doubles), Single Abstract Unit Set, 2 Acts, Full Length.
Based on a actual incident, this powerful and intense drama takes place between September 1984 and April 1985. Joe, a photographer in southern New Mexico while grappling with his identity as a gay man, is suddenly thrown into a nightmare world when he is wrongly accused of criminal sexual contact with a minor. The story follows seven months of his life as he struggles to overcome his obstacles. Dream sequences and flashbacks take the audience on a surreal journey through the nightmare world of the inner-self and the hostile environment in which Joe finds himself.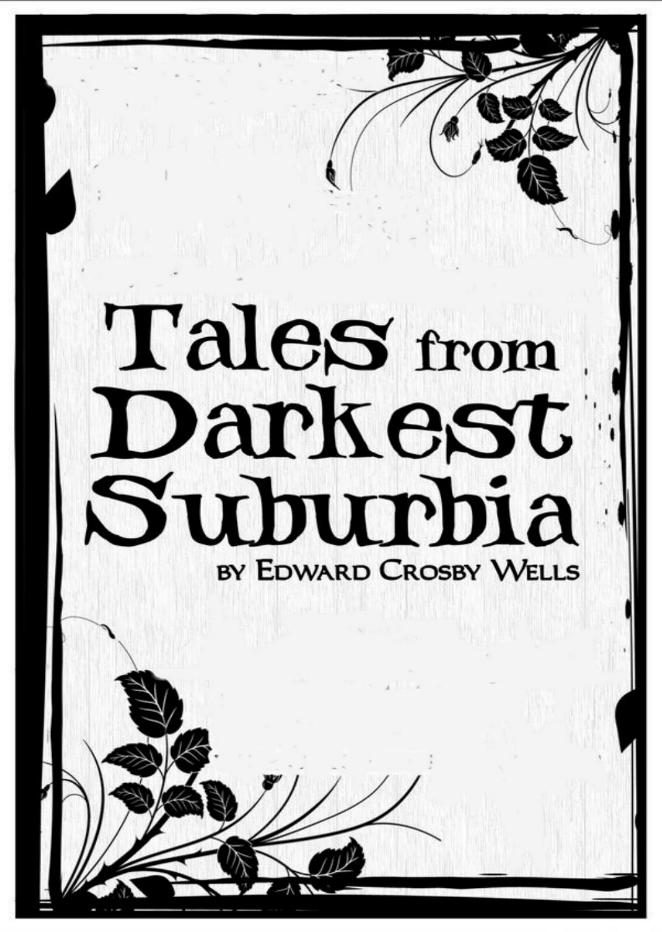 Minimum of 2W/2M/1E, Cast doubles, Bare Stage, full length.



ACT ONE




Tale One - THE RUBBING


SYNOPSIS: 2W, Bare Stage, 1 table set with tea things, 2 chairs.
Sissie Brockman has invited her friend Minnie Swisher for afternoon tea and to show off her rubbing of Tallulah Bankhead's gravestone that also serves as the tablecloth upon which they have their tea. Minnie would do or give anything to keep Sissie from revealing that she had been having an affair with Moe Beach who was recently shot under suspicious circumstances. Sissie explores options for using the situation to her own advantage.



Tale Two - THE SULLIED ROBE


SYNOPSIS: 2M, Bare Stage, 1 desk, 1 chair.
Judge Rudolph Bleeker and Harley Bean, Esq., a defense attorney, meet in the judge's chambers just before going to trial. The judge desperately tries to remove a stain of unknown origin from his robe using a variety of cleaning solutions. They discuss the merits of the defense attorney's client charged with murder compared to the merits of the victim until they finally predetermine the outcome of the trial. This is obviously an amusement performed on numerous occasions.



Tale Three - THE DUMPLINGS


SYNOPSIS: 1M/1W, Bare Stage, Chair, Love Seat, coffee and end table.
Sid and Sylvia dumpling kidnap Lydia a well-known TV chef and have her on a chain in the kitchen where she is forced into cooking for them. Bound in the basement is Chef Pierre, another TV chef who refused to cook and went on a hunger strike. Though the characters of Chef Pierre and Lydia are never seen they are often heard as mumbles from behind duct tape. The Dumplings are now faced with the immediate dilemma of what to do with the chef in the cellar-less immediate is what to do with Lydia.



Tale Four - THE BUTCHER'S THUMB


1M/1W. A kitchen table, 2 chairs, a butcher's block.
Hank and Millie Slaughter are having a conversation concerning the butcher's severed thumb and the evening's menu. The question is, who's really the butcher and whose thumb is it anyway?



ACT TWO




Tale Five - THE SESSION


SYNOPSIS: 2M, Bare Stage, two chairs or a chair and a couch.
Moe Beach is hearing a strange voice. Doctor Swisher thinks Moe may be having an affair with his wife. The good doctor has an unconventionally diabolical approach to therapy. The line between patient and doctor becomes blurred when, together, they delve into the nature of reality. The cure may be far worse than the disease.



Tale Six - THE HANGING JUDGES


SYNOPSIS: 2W/1M, Bare Stage.
Three conniving judges of a local art competition, each with their own devious agenda, select the winning entrees for a forthcoming exhibition.



Tale Seven - THE GAZILLION


SYNOPSIS: 1F/1M, Bare Stage, 3 chairs.
Rosy is waiting for her plane to board that will begin her journey around the world. Smith wishes he had never sat next to her as Rosy terrorizes him in her own inimitable style. Both have something to hide.


Streets of Old New York
A Sing-Along Musical Melodrama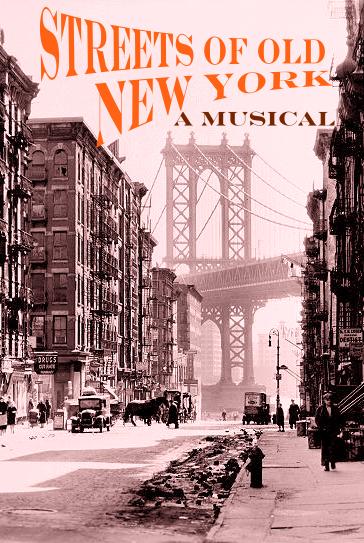 5M, 3W, 1 Either, Minimal Set, Full Length Musical.
Streets of Old New York, a sing-along musical melodrama, is freely adapted from the 1857 drama The Poor of New York by Dion Boucicault. The Poor of New York (produced subsequently under many titles, including The Poor of Liverpool and The Poor of London) was first staged in New York City, and subsequently in London (1857), and Liverpool (1864).

It was actually an adaptation of Eugene Nus and Edouard Brisebarre's Les Pauvres de Paris (Paris, 1856).

The songs included in this text, as far as I have been able to determine, are in public domain. Therefore, neither royalties nor permission should be needed to perform them in the sing-along portions of this play.
Flowers out of Season
1/M, 2/W, 2 simple sets easily changed out, full-length love story thriller.
A young couple, Buck and Dawn, in Southern New Mexico has fallen on hard times. They are America's working poor-lost in a faltering social and healthcare system. We meet them early one morning on the day that will change their lives forever. Their conversation reveals the political, religious and social underpinnings of the disenfranchised in America. Buck then meets Daisy, a middle-aged woman twice his age later that same day. They come together for a steamy, dangerous and frightening afternoon encounter. The tension erupts into the unleashing of Nature's fury, perhaps brought about through the power of magic. Sensuous and seductive, the plot's twists and turns lead to a shattering conclusion.

"I think I have just seen the future of American Theatre."
-Michael Bourne, Circle Repertory Company, NYC

"Spiritually barren lives given meaning by fundamentalist religion. Comfortable lifestyles devoid of passion. And the finality of the gun. All reflect what happened to American values . . . and they form the subject of Edward Crosby Wells' challenging new play, Flowers out of Season . . . one of the best things this innovative theater has done."
-Jeff Bradley, Denver Post

"Powerful stuff . . . riveting . . . thought-provoking . . . Flowers Out of Season is a production that promises revelations regarding working rural poverty, American health care, and religion as well as a healthy dose of dangerous eroticism . . . the show delivers on all of these promises -brilliantly at times . . ."
-Randy Hardwick, THE CHICAGO CRITIC

"Edward Crosby Wells' play hails from the Nick Cave School of magic realism: set in the same sort of vaguely southwestern, vaguely antediluvian, lightning-driven flood plain of the mind, it has a Murder Ballads-style hero who may literally be the devil in disguise. The expressionism and outright fantasy of Wells' audacious, borderline supernatural scenario are well matched by director Madrid St. Angelo's stylized, sensual staging . . ."
-Brian Nemtusak, Chicago Reader

"Something significant . . . be advised that this is the show that will soon make the journey worth the effort."
-Mary Shen Barnidge, Windy City Times

"Flowers Out of Season is a masterful exploration of faith and redemption in an America mired in a state of social, political and spiritual defeat."
-Chicago La Vibra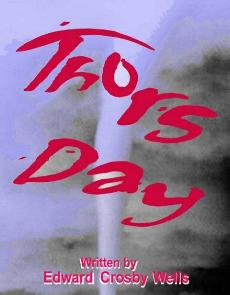 2M, One Set, Full Length.
Philip, a middle-aged insurance salesman, brings home a gorgeous young man for an afternoon tryst. Their encounter is fraught with pleasure and danger as the clock ticks down to an explosive and unexpected climax. Perhaps possessed with supernatural powers, Buck takes Philip on a breathtaking, life-altering journey into the unexplored territory of his long-suppressed and hidden desires. Intelligent, erotic, powerful, provocative and terrifying, this thriller is sure to keep an audience on the edge of its seat.

"Wells successfully charges his story with an intriguing mixture of the erotic and dangerous, nicely pairing seduction sequences with harsh, uncomfortable dialogue."
-HX MAGAZINE

"Each transition, from opening the first beer to pulling the final trigger, had its own psychological logic -- a sign of complete commitment by [the] playwright . . . it's not a show for the faint of heart, the squeamish, or the hardcore heterosexual."
-John Chatterton, OOBR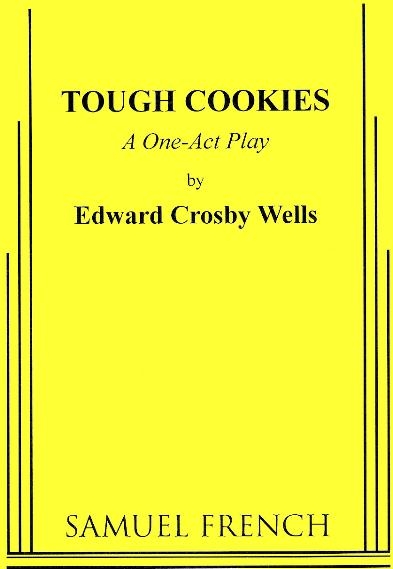 3W, One Set, One hour.
Set in the formerly oil-rich desert Southwest, this play explores the lives of two generations of women living under one roof. The story centers on Jo who, after her father dies, takes in her feisty mother. The dialogue between them and with a long-time neighbor is, at once, outrageously funny and heart-breakingly tragic. These women tear and rip into each other's psyche with reckless abandon and something barely resembling love. The cookies in question may or may not be poisoned, but just beneath the surface these women hide a more potent poison - the deadly venom accumulated over years of unfulfilled dreams mixed with the sudden and bitter acceptance of a life unrealized. If you like your tragedies hysterically funny then take a bite of this.



Reviewers find Cookies delicious.

"Wells' dialogue is snappy, clean and often very funny. He has a talent for writing lines for his characters that rarely miss their marks. Whether it is outrageous humor or cutting cynicism, Wells is always on target."
-ALBUQUERQUE TRIBUNE

"TOUGH COOKIES may be one of the best small plays performed on an Albuquerque stage. . . .a beautiful script. . .great characters. . . .The plot is quirky, intimate and black, suggesting the work of Beth Henley and Joe Orton."
-ALBUQUERQUE JOURNAL

"TOUGH COOKIES holds essential truths. . . .the essential truth about human frictions rings true beneath the acid silliness. . . .Wells shows talent for offbeat dialogue that makes heavy themes bearable."
-ALBUQUERQUE JOURNAL

"TOUGH COOKIES is a slice-of-life story of a woman trying to live under the senile wing of her mother. In the middle of the conflict sits Billie, attempting to make sense of the vicious maternal relationship. The script is teaming with malicious comments and accusations between mother and daughter, often to the point of a sick reality. . . .Wells' dialogue is clever and witty. . . ."
- NEW MEXICO DAILY LOBO

". . .another response to Americans' seemingly bottomless love of black-hearted, foul-mouthed elderly female characters."
- DALLAS TIMES HERALD

". . .a family sitcom with emotions that essentially explode the form. . . .it's as if Mr. Wells removed Aunt Pearl and her poisoned bitter pills from Greater Tuna and set her loose on the rest of the family. . . .This is camp Southern-gothic taken to an extreme. . . ."
- THE DALLAS MORNING NEWS

"TOUGH COOKIES is a powerful hour of theater, exploring jealous love and hatred. . . .an extraordinary play."
- CORRALES COMMENT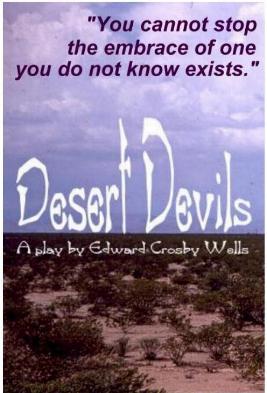 4W, One Set, Full Length.
This play is the extended version of Tough Cookies (published by Samuel French, Inc.) only more wild, funnier and more tragic. Set in the formerly oil-rich desert southwest, this play explores the lives of three generations of women living under one roof. The story centers around Jo, who has taken in her mother to be cared for after the death of her father. Jo's daughter, Leota Ruth, a self-mutilating poet approaching middle-age, is in her mother's care. The dialogue is simultaneously hilarious and tragic, as these women and a neighbor tear and rip into one another's psyches with love and abandon. The cookies in question may or may not be poisoned, but poison enough lies just beneath the surface of their bittersweet and all-too-familiar lives.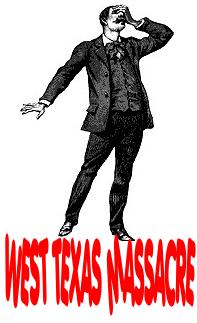 6W/4M, One Set, Full Length.
Marsha is the Queen of a West Texas community theatre. With her, it is always about Marsha - Marsha, Marsha, Marsha! Marsha is having an affair with Dr. Hal. Marsha's husband, Mike, is having an affair with Alyson. Alyson, Botoxed and liposuctioned, is the pretender to the Queen's throne. Is Bill the teacher having an affair with one of his students? Marsha's world is filled with intrigue, back-stabbing, secret board meetings and double-dealings. We learn all about the actors and their diabolical plots as they perform Massacre at Dirty Gulch, a rootin'-tootin' old-time melodrama, written, directed and starring none other than - Marsha! Marsha plays Mary Holiday whose illegitimate daughter is abducted by Indians. The Indian Princess Desert Flower, played by Alyson, sheds her feathers and we discover her to be none other than Mean Mabel Wiggens, the She-Scourge of the West. Marsha's husband plays Bad Bart Blackey who is in cahoots with Mean Mabel. Marsha's daughter plays Mary's daughter who returns to be reunited with her mother after many years of back-aching work in a house of ill repute. Was it the Bible or a bullet that done-in Madam Lillie? The two melodramas quickly become intermingled with enough devious-doings to curl the moustache on Fu Manchu. And then, of course, there is a massacre. Oh, what bloody fun!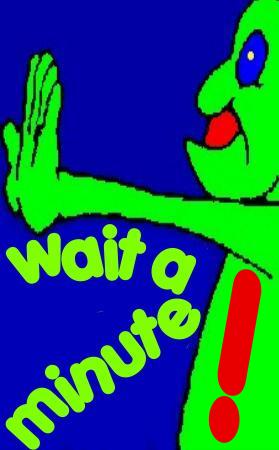 Ensemble, minimum 3/M and 3/W, simple to no set, Full-length.
Wait a Minute! is a fun-packed evening of 30 witty, smart, laugh-out-loud skits - and all with twists, turns and surprising endings. Skits range from 1 to 5 minutes each.





Poet's Wake
monologues for the dead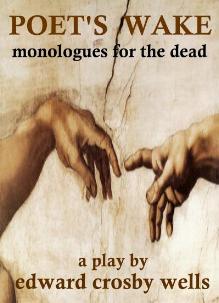 Full length, approx. 90 minutes, 33 characters, any number of actors (doubling or not). We are at the wake of a Poet Laureate. Mourners come and go, delivering monologues. We learn, through the monologues of the mourners, about the life of the poet. Through these monologues we learn not only about the poet, but perhaps a little something about ourselves.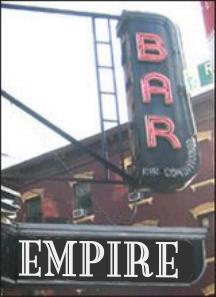 3M/3W, Barroom set with juke box. One-Act.



It is nearing closing time in the Empire Lounge, a seedy small town tavern in upstate New York. The owner, Betty, and four older patrons have reached the bottom of their lives. Enter Jenny Hill, a young woman coming in from the cold pouring rain. Outside, a flood rises threatening to pour into the tavern itself. Situation and language make this play unsuitable for younger audiences.



The Jungle Tree
a playwright's memoir
A-Work-In-Progress