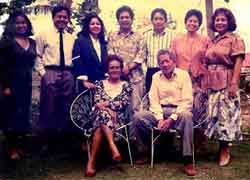 Reunion, 1990. Left to Right. Seated: Angela and Milton; Standing: Diday, Melchor, Aida, Milan, Dodong, Dading, Mila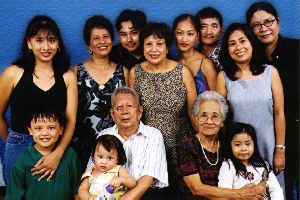 The Family in Darwin, December 1999. Left to Right, seated: Luke Drennan, Kaitlin Drennan, Milton, Angela, Bing Ramilo. Standing: Florence Drennan, Flora Garcia, Hubert Ott, Mila Ott, Frances Garcia, Eric Garcia, Diday Ramilo, Bong Ramilo.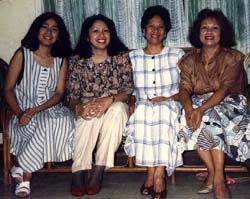 Diday, Aida, Dading, Mila (1990)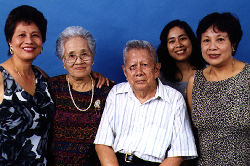 Flora, Angela, Milton, Diday, Mila (December 1999).