Share with us the passion for the mission
of Christ!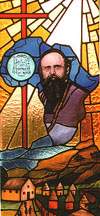 Today
The Comboni Missionaries work in
41 countries
in Africa,
The Americas, Europe
and Asia
About 4,000 men and women - priests, brothers, religious sisters, secular and lay missionaries - today embody the charisma and the passion of St. Daniel Comboni Bishop for the "poorest and most neglected" on the frontiers of mission. Together with a large number of supporters and collaborators who are filled with the same missionary spirituality, they form THE GREAT COMBONI FAMILY

To know more about Mission, subscribe to

The World Mission Magazine write or send an e-mail to

Subscription Rates:

For the Philippines: P350

For Abroad: US$35

[email protected] Comboni Mission Center

Segundo Mendoza Street

Villa Mendoza Subd. San Isidro (Sucat) Parañaque City

Tel: 829-0740/7481

Comboni Missionaries in Asia

January 4th, 1988, the Comboni Missionaries extended their missionary service and activity to Asia. With an initial team of four priests and a brother, they established in Manila, Philippines, Comboni Mission Center and have developed since then a program of missionary awareness.
As a development of our activities, we have begun a formation program to prepare Filipino missionaries to be sent to other Asian countries. We are preparing Filipino Comboni Missionaries who, together with Comboni Missionaries from other continents, will devote themselves to the evangelization of the Asian continent.

Following this orientation we have opened a commitment of first evangelization among the Chinese people in Macao and 1997 Fr. Paolo Consonni (Italy), Fr. Daniel Cerezo (Spain) arrived to Taipei for the study of Mandarin Chinese. With the arrival of Fr. Victor Mejia (Mexico) , in 2002, the first Comboni Missionary Community was established in Jen Ai Catholic Church, Taipei City.

Sign Guestbook Your GB is private
You, too, can be a member of the Comboni family.
To contact the Comboni Missionaries in Asia:
Comboni Mission Center
7885 Segundo Mendoza
Street - Sucat
1700 PARAÑAQUE CITY M.M. PHILIPPINES
Daniel Comboni Seminary (Postulancy)
282 Roosevelt Ave., SFDM
1105 Quezon City
Tel.3725858/5859
Tel. 4143164
Novitiate
PO Box 35030
4027 Calamba City Laguna
Tel. 09176095326
Missionários Combonianos
Avenida De Venceslau de Morais, Edif. Lei Fung Kok, 13/L-M Macau-China
Tel. 0853531659
Comboni Missionaries Taiwan
Jen Ai Church
12 Lane 34,
Jen-ai Road, Sec. 3
Taipei 106
Taiwan, R.O.C.
Tel. 886227016694