Hollywood's Most Spectacular Achievement "Gone With The Wind"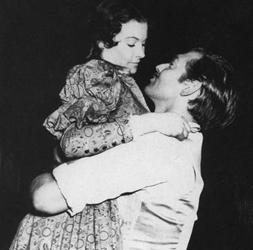 by Robert Kendall

Hollywood Studio Magazine Volumn 11 No. 4

Producer David O. Selznick faced up to the many challenges of re-creating Margaret Mitchell's best-selling novel, "Gone With the Wind" with zest, and imagination once he'd made his mind up to buy the film rights to the monumental work.
At first, Selznick hesitated in making his decision to buy the rights. Agent Annie Laurie Williams had taken the book to Kay Brown, head of New York Selznick offices. Kay was overwhelmed with the book, and insisted Selznick buy it. At first, Selznick hesitated, claiming an independent film producer couldn't do the movie justice. Kay Brown, undaunted, sent the synopsis for GWTW to Selznick Company Chairman, John Hay (Jock) Whitney. Whitney was so impressed with the book, he told Selznick flatly, "if you don't buy it, I will." That promoted Selznick to purchase it pronto.
Thalberg had influenced Mayer not to buy the property in "galley" form, and now they wanted it. Seiznick felt only Clark Gable could portray "Rhett Butler," and he negotiated with MGM for his services, by giving them distribution rights to the movie, and a percentage. In turn, Metro put up 1'/4 million dollars, and the project was underway.
As the book sales skyrocketed throughout the nation, the public became emotional about who should play "Scarlett" and the massive search was on. 1400 candidates were interviewed for the Scarlett O'Hara role, and 90 performers tested. But Selznick claimed it required only "one look" at the beautiful British actress Vivien Leigh to "know" she was right for the tempestuous beauty that had so captured the imagination of readers around the world. Clark Gable didn't feel the role of "Rhett" was right for him, but was nevertheless thought by the powers that be in Hollywood to be perfect for the role. So much so, in fact, he was paid the princely sum of $7,000 a week to portray the part.
Sidney Howard, was hired by Selznick to write a script as powerful as the novel. Howard, a California playwright, found his efforts richly rewarded when he found his screenplay receiving one of the film's 10 Academy Awards.
It was when he was working as a Broadway playwright, that the Pulitzer Prize winner was engaged to write the initial script. Even though he had written screenplays, he was not fundamentally interested in writing for film, and only came to Hollywood to confer with Selznick, and director George Cukor-immediately going back to New York to write.
During the several months of writing that followed, he sought help from Margaret Mitchell for dialogue authenticity, but the author, as she had earlier with producer Selznick, declined to participate in the film project.
Following months of work, Howard had a completed script, but it was over 400 pages long, and would have lasted six hours on screen.
At this point, David 0. Selznick thought of presenting the movie in two parts, but changed his mind when theater owners let him know they wouldn't want the film presented this way.
Now it was necessary to reduce the length of the Howard screenplay draft. Drastic cuts were required, and these were done with the assistance of the studio Story department.
Later, four other writers contributed to the final screenplay, usually working on isolated scenes.
Selznick's idea of an ideal screenplay was, "The ideal screenplay, as far as I am concerned, would be one that did not contain a single word of original dialogue, that was 100 percent Margaret Mitchell however much we juxtaposed it."
But when the enormous task of writing and re-writing had been completed, Selznick was satisfied with what had become a large collaborative effort.
Film Director George Cukor has described producer David 0. Selznick, as the man most responsible for the film adaptation.
The son of movie pioneer Lewis J. Selznick, and the son-in-law of MGM head Louis B. Mayer, the younger Selznick was very much aware of his family ties and eager to establish a reputation of his own.
Before his 30th birthday, he was at the helm of RKO studios, responsible for such films as "Little Women," "King Kong," "Of Human Bondage" and "What Price Hollywood." He then moved to MGM where he produced "Dinner At Eight," "Anna Karenina," "David Copperfield," and "A Tale of Two Cities."
However, the desire to be on his own prompted Selznick to form his own company, Selznick International Pictures, taking over the former Thomas Ince Studio in 1935.
Quickly developing a reputation for producing supremely crafted motion pictures, Selznick suffered economically until he was convinced to produce. "Gone With the Wind."
When filming was completed, the producer remarked just before a Hollywood press review: "At noon I think it's divine, at midnight I think it's lousy. Sometimes I think it's the greatest picture ever made. But if it's only a great picture, I'll be satisfied."
"Gone With the Wind" has often been dubbed, "The greatest movie ever made," and ironically, the overwhelming success left Selznick with the reputation as "the man who made 'Gone With the Wind', and later he complained, "don't people realize I made other pictures too?"
When Gable thought about playing "Rhett," he admitted, "I was scared when I discovered that I had been cast by the public. I felt that every reader would have different ideas as to how Rhett should be played on screen, and I didn't see how I could please everybody."
But Gable's dashing image of the adventuresome male had captured the hearts of thousands of readers of the book, and there was near-unanimity among fans that Gable must portray the hero.
Selznick was determined to include as much visual excitement as possible in the drama. It was his decision to burn not only existing sets on the studio backlot, for the Burning of Atlanta sequence in the film, but he insisted on building additional buildings as well to fill the screen with an immense conflagration.
Every available Technicolor camera in Hollywood-seven of them-were utilized to capture this scene simultaneously from all angles.
On the night of the burning, six different aspects were filmed, and all the major shooting was actually completed in about 60 minutes.
The preparation period involved 250,000 man hours for the motion picture. The production period involved 750,000 man hours with principal photography beginning Jan. 26, 1939 and continuing through July 1, 1939. 449,512 feet of film was shot, of which 160,000 were printed. The final running time was 222 minutes. The cast comprised 59 leading and supporting characters, and 2,400 extras. Animal extras included 1,100 horses, 375 assorted pigs, mules, oxes, cows and dogs.
Horse drawn vehicles, including 450 wagons, ambulances, and gun caissons were employed. 90 sets were actually built, using 1,000,000 feet of lumber. Wardrobe consisted of .5,500 separate items created at a cost of $153,818.
The production cost was 3.7 million. The total cost, with added overheads of prints, publicity and related costs was $4.25 million. On the world market, the movie has grossed over $120 million to date.
The panoramic Civil War drama, winner of 10 Academy Awards including the citation as the best picture of 1939, was telecast for the first time on NBC-TV, Sunday Nov. 7, and Monday, Nov. 8 1976.
The announcement of the acquisition of the television rights to the film was made by NBC-TV President Robert T. Howard to an audience of network affiliates: "It is particularly noteworthy that the film, "Gone With the Wind," whose theme is rooted in one of the most crucial periods in our nation's history, will be broadcast during the Bicentennial celebration."
"Gone With the Wind" attracted more TV viewers than any other television presentation to that date, again breaking all records. Prior to this the other winners had been "Ben Hur," "The Godfather," "Airport," and "Love Story."
The words of New York Times critic Frank S. Nugent when the film was originally released are as true today as they were when he said them
- . ." 'Gone With the Wind' is the greatest motion mural we have seen and the most ambitious film-making venture in Hollywood's spectacular history."