Spielberg Rescues Gable's Oscar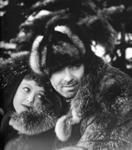 To the Academy of Motion Picture Arts and Sciences, every Oscar statuette is like the Shroud of Turin, a holy relic of filmdom that's worth a crusade to protect--especially from commercialization. Just look at the fuss the Academy made over Mary Steenburgen displaying her Oscar in a CBS promo. Since the 1950s, Oscar winners have had to sign an agreement that they won't sell their prize to anyone but the Academy. But that rule didn't apply back in the Thirties. And so Clark Gable's estate was free to offer his Oscar for the 1934 comedy classic It Happened One Night to Christie's, the snooty auctioneers. The Academy tried and failed to get a judge to enjoin the sale and, last week, a mystery buyer paid $607,500 to take home Gable's prize.
It's a mystery no longer. Today it was revealed that Steven Spielberg bought the statuette--then turned it over to the Academy. "Bless Steven Spielberg," said Academy president Arthur Hiller, who had no advance knowledge of the gesture. "The man has a hell of a way with a holiday gift."
In a letter to the Academy, Spielberg wrote "The Oscar statuette is the most personal recognition of good work our industry can ever bestow, and it strikes me as a sad sign of our times that this icon could be confused with a commercial treasure." He ought to know. He owns two, for best picture and best director, for Schindler's List.
Spielberg also paid $220,000 for Gable's personal script to Gone With the Wind but he's keeping it.