John Clark Gable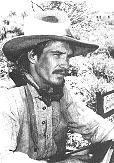 John Clark Gable may have never known his legendary father but he certainly knows about him. The one thing the younger Gable and his father would have had in common is their mutual affinity for motorsports. Clark Gable regularly attended races such as the Indianapolis 500 and his movie "To Please a Lady", filmed there in 1950, is a motorsports classic. Clark also enjoyed riding his motorcycle off road even in the days when there was no such thing as an off road bike. John never knew this until recently. So it is rather ironic that off road motorcycles are how John first aquired his taste for racing at the early age of five. "My mom tried to discourage it but I just knew it was in my blood". It is of little surprise, therefore, that when his first auto racing win came on Father's Day 1993, the moment was of special significance and inspiration. "I found out that my father's second love was auto racing. I'd felt that I had known this all my life and it is now a special bond that I have with his memory."
John Gable's first organized races were on motocross motorcycles when he was seventeen. He had already been riding for twelve years. He fell in love with daredevil riding at a very young age. John spent his youth on the twenty-two acre Gable Ranch in Encino, California and was afforded the luxury of practicing everyday in his own backyard. It was there that his love for riding grew into an insatiable craving for mechanical speed. It was clear, early on, that racing was his passion.
After racing motocross throughout his late teens, he moved up to off-road trucks in his early twenties. His first truck race was memorable, "lining up in a Class 8 pick-up at the 1983 Barstow Classic alongside the legendary Parnelli Jones was very exciting to say the least". The highlight of his truck racing career, however, came in 1992 when he drove a Ford sponsored Class 7 unlimited Ranger, solo, for 23 hours to a 2nd Place in the prestigious Baja 1000 ahead of Parnelli Jones and Roger Mears.
Although Gable's love for off road will always bring him back to the dessert, his current goals are aimed in the direction of NASCAR Super Trucks. The dessert is where he cut his teeth but he has also worked to become proficient on the ovals and road courses. He not only participated in the Russell Pro Mazda series, but drove Formula 3 in Mexico for the Galicia team. More recently he has participated in a number of LEGENDS CARS pro and celebrity races. "I love oval and road racing but I belong behind the wheel of a truck...that's where I feel most at home and that's why NASCAR Super Trucks are the best place for a me. It's the perfect blend of all the different types of racing that I enjoy".
"Because of my father's legacy, I'm sure I will always have a few irons in the fire but my true love is racing. I've been doing it seriously for a long time. Now I'm looking at it as a career. I am actively pursuing a career in racing and if I end up doing a few films to sponsor myself, then I'll do it that way. I'm not ruling anything out. I've got the talent and I've got the desire. One way or another, I WILL race. I have to. It's my passion. It's what I live for.