THE CLARK GABLE TOUR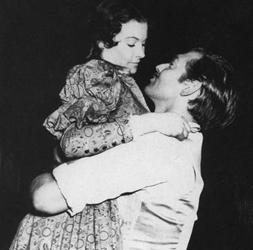 PART TWO
Author: Bob Siler
THE HOLLYWOOD YEARS
1924 - 1961

Memo:
If anyone has any historical backgrounds for when Gable lived in these houses, please email Bob. He is trying to complete the list. Many thanks!

Gable arrived in Hollywood in 1924. Between then and 1939 he lived in a dozen or so houses before settling down in Encino with Carole Lombard.

570 NORTH ROSSMORE AVENUE - HOLLYWOOD
THE RAVENSWOOD APARTMENTS
Clark and Ria lived here in 1930.
When Mae West moved to Hollywood she stayed here and later bought the building. She lived here until her death.

SAN YSIDRO - BEVERLY HILLS
Clark and second wife Ria lived next door to Fredric and Florence Eldridge March in 1931.

716 (or 710?) NORTH CAMDEN DRIVE - BEVERLY HILLS
Lived here with Ria.

11554 KELSEY - WEST HOLLYWOOD
606 SOUTH IRVING - HOLLYWOOD
364 - NORTH BEVERLY DRIVE - BEVERLY HILLS
463 MOUNTAIN DRIVE - BEVERLY HILLS
200 BENTLEY AVENUE - BRENTWOOD
2720 WOOD HAVEN DRIVE - HOLLYWOOD

THE CHATEAU ELYSEE
5930 FRANKLIN AVENUE - HOLLYWOOD
It's been said that Gable and Lombard carried on their affair in apartment 604

325 NORTH CAROLWOOD DRIVE - HOLMBY HILLS
Gable and Lombard lived here before moving to Encino.

4525 PETIT AVENUE - ENCINO
(The address is now 4543 Tara Drive)
In 1939 Gable bought this twenty acre, nine room ranch house from director Raoul Walsh as a gift for Carole Lombard. It was their dream house. After her death, he continued to live here, with his last two wives, until his
death. In 1973 his widow, Kay, sold the house.

79842 RYAN WAY
BERMUDA DUNES - Near Palm Springs
Clark and Kay bought this estate in 1960.

900 NORTH ROXBURY DRIVE - BEVERLY HILLS
Kay Gable and her son with Gable, John Clark, lived here.

OTHER GABLE RELATED ADDRESSES

SUNSET BLVD AND BRISTOL AVENUE - BRENTWOOD
On March 24, 1945, Gable was involved in a car accident at this corner.

12746 LANDALE - NORTH HOLLYWOOD
Josphine Dillon lived here in a house owned by Gable. He left it to her
in his will.

DRUCKERS (now Druckers - Gornik)
9746 WILSHIRE BLVD - BEVERLY HILLS
Many stars had their hair cut here, including Gable, Reagan,Tracy, Welles, Raft, Sinatra and Bugsy Siegel.

619 NORTH REXFORD DRIVE - BEVERLY HILLS
Carole Lombard and her mother lived here - 1930/31

609 ST. CLOUD ROAD - BEVERLY HILLS
Lombard and husband William Powell lived here. She later sold the house to Alfred Hitchcock.

OUTSIDE OF CALIFORNIA
SASQUATCH COUNTRY, WASHINGTON - MT. BAKER
In 1935 this location was used as Yukon country for the film "The Call Of The Wild".

KINGMAN,ARIZONA
March 29, 1939 - Clark and Carole were married here.

OATMAN, ARIZONA
THE OATMAN HOTEL
181 MAIN STREET
Gable and Lombard spent their wedding night in room 15.

GRANTS PASS, OREGON
Gable bought property near here in 1945.