Return to the Bonjour Family Home Page
Page Modified 27 July, 1996
---
My Personal Family Histories
The McGill Family
This information is from McGill records and was transcribed from handwritten text by Frederick Eugene Bonjour.
McGill Family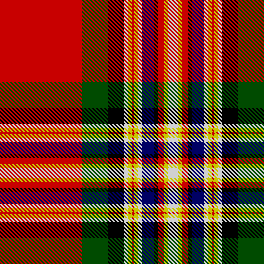 George McGill, born 1860, second son of John & Jane McGill, bought land just east of his parents farm in 1883. At the Land Registry Office, Instrument #5431 dated March 10, 1883 is an agreement whereby George McGill is to pay $2000 to Canada Land Company for E 1/2 of N 1/2 of Lot 11, Concession 2, Ekfrid and to perform all the Covenants in a lease made by John McGill. On February 25, 1901 George bought W 1/2 of N 1/2 of the same lot.

In 1892 George McGill married Mary McPhee of Enniskillen Twp. Lambton County. She was the youngest of ten children of Allan & Flora McPhee, all born in Prince Edward Island. Allan McPhee taught Land surveying and navigation there but moved his family to Plympton Twp., Lambton County, Ontario in 1874. George & Mary McGill settled on George's farm and their first four children were born there in the frame house still there (1984).

But George didn't like the muck land so sold that farm March 17, 1903 and bought in Metcalfe Twp. S 1/2 Lot 16, Conc. 13. This was hard clay land. The children attended Yager's school on 12 Sideroad & Gertie & J.D. attended S.S. #14, & k & met.

Besides farming, George McGill sold lightning rods, traveling by horse and buggy in the local area and in Lambton County for days at a time, staying overnight in hotels & homes. After he had made some sales he and his sons. Fred & George would take the supplies in a wagon and put on the rods and wire. The sons did most of the climbing, sometimes on high hip-roofed barns. (Grandson Blake has his sales kit in a brown manila folder) This was a profitable business and George built a brick house and a new barn on his Metcalfe farm. A third son, J.D. McGill, was born there and began school at S.S. #14 Union school. (newspaper picture) Winnifred Eddie, later Mrs. Fred McGill. taught there 1916-1918 and J.D. was a pupil.

In 1916 George McGill (Sr.) bought 200 acres in Ekfrid (S 1/2 Lots 20 & 21 in Conc. 3) and gave one to son Fred and one to son George. In 1919 he decided to retire in Appin so built a large frame house there, on the north side of Conc. 2 opposite the north end of Wellington St. He lived there till his death in 1927. Mary lived there till after her 100th birthday in 1971. Shortly after this event her son Fred died and she went to live with her son J.D. in Detroit.
---

Fred Bonjour
Return to the Bonjour Family Home Page
---
This page hosted by
Get your own Free Home Page