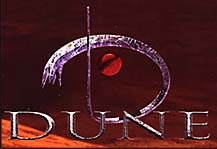 MAIN MENU
News
Card Background
Card Library
Events
Expansion Info
Files
Goofs
Images
Links
REFERENCE
Commandments
Reference Tables
Player FAQ
Quick Start
Terms
---
| | |
| --- | --- |
| Card Library | BG DISTRANS 10.05.99 |
Ilkka Holm's Fremen Speed Deck.
View

Comments: Guidelines: Actually how to play is the most important part of Dune if you want to win. If you are a good player you can win with even a bad deck, if you are bad you can lose with even the best of decks. So I have to give a few guidlines how to play this deck.
---
Omicron Gamma's Cheap Deck
View

Comments: I had to make the deck cheap, solari wise that is, the only "expensive" card is the Great Flat, but I had to place it in since I need a desert early in the game (second turn at most). Making the Imperial deck small increases my chances on getting a desert in my assembly. Most of my tactics are aimed at detering any attack on Dune, since it is my key card. Since Dune can no longer be captured, transferred or discarded (is this rule true?) I only worry about battles, arbitration and events (like Change of Fief, I have it in my deck to respond to my opponent's Change of Fief). That's all! I'll try to join the chat on Oct. 4, till then... Long live the fighters!!!

---
Viktor Lawryniuk's
Gargantuan Corrino Deck
View
---