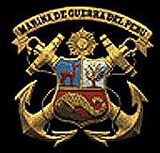 ---
SOME PERUVIAN WARSHIPS FROM THE 19th CENTURY
Drawings, paintings, photographies and scale models of the legendary ships of the old Peruvian Navy.
---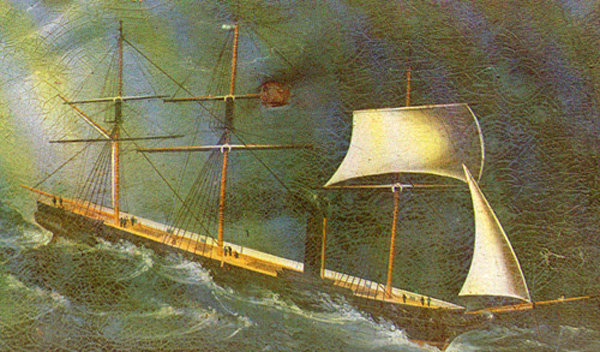 ---
British Built Frigates
Above, the frigate Amazonas, was the second war steamer bought by the Peruvian Government in the early 1850's. In 1856 she became the first Latin American warship to sail around the world. Built between 1850 and 1852 by Money Wigram & Sons in Blackwood, she displaced 1,660 tons and was armed with six 68-pounders and twenty six 32-pounder guns. She sunk in 1866, just few days before the combat of Abtao between the allied Peruvian-Chilean fleet and the Spanish squadron. Similar in design to the Amazonas were the steamers Apurimac and the Loa, bought also in the United Kingdom in 1854.
Below is the ironclad Independence, built for Peru by the British Samuda Brothers company at their river Támesis shipyards in 1865. The armored frigate was the biggest of the Peruvian fleet. She displaced 2004 tons and had a four inch armour. With a 550 horse power engine, she could reach a speed of 12,5 knots. She was armed with two 150 pounders, twelve 70 pounders, four 32 pounders and four 9 pounders. This ship was very similar in design to the USS New Ironside. (Paintings, courtesy Commander Alex Ruíz Sánchez-Salazar, Peruvian Navy).
---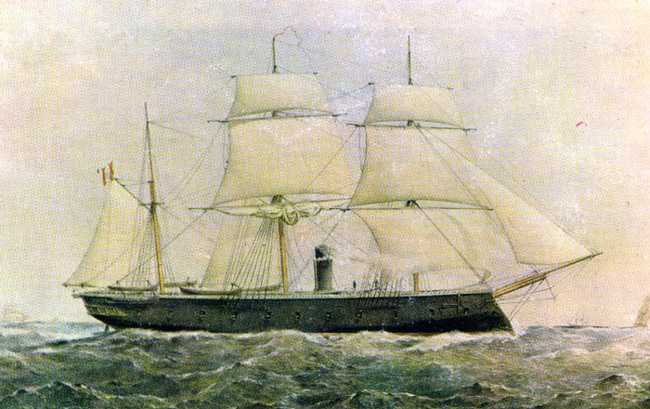 ---
MAKE CLICK BELOW TO SEE MORE WARSHIPS FROM THE 19TH. CENTURY
More Peruvian Warships_1: Atahualpa and Union
More Peruvian Warships_2: Manco Capac and Pilcomayo
More Peruvian Warships_3: Rímac and Admiral Guisse
More Peruvian Warships_4: Callao and Apurimac
More Peruvian Warships_5: The Amazing Huáscar
More Peruvian Warships_6: The brigantine General Gamarra: a peruvian warship in California
Old ships's relics: Relics of the historical warships

---
Go to the Website of the Peru's Navy