! HTML coding by Jas W Felter, FIVE/CINQ Unlimited, West Vancouver, BC, CANADA><! E-mail - jfelter@telus.net>
Bienvenue! Benvenuti! Bienvenidos! Wilkommen! Welcome!
to
BANANALAND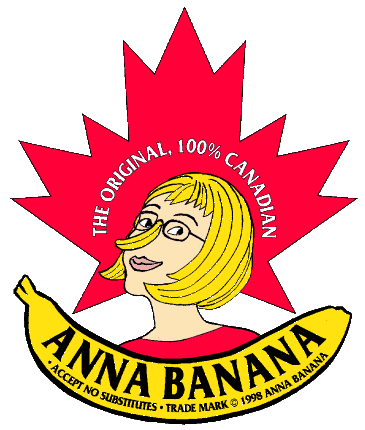 Home of



and




Our Services

Our Activities

Our Publications

GO BANANAS!



E-mail Anna Banana, Queen on Bananaland
---
This WWW site was launched February 22, 1997
Copyright © 1997 - 2004 Anna Banana, all rights reserved.
---
Webpage design and maintenance by Jas
Please mail comments to the Webmaster