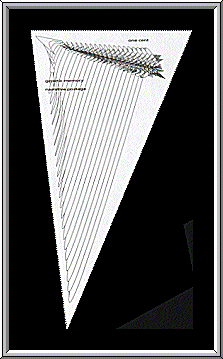 MOTHERLAND / FATHERLAND
Genetic Memory Narrative Postage
Genetic Memory Narrative Postage stamp places the concept of artistamp production within the framework of Motherland / Fatherland. Since normal postage communicates the interests of the state (potential Motherland / Fatherland), artistamps can reflect the interest and history of the individual. Further, genetic memory is symbolic of the search for memory of a pre-historical space inhabited by Mothers, Fathers, Grandmothers, Grandfathers, and Great-Grandparents, etc. after empire, revolution, sovereignty and war, and subsequent emigration and immigration. "Narrative postage" is a play on "postal narrative" or the search for history through normal philatelic and postal history documents. In one case, a letter from Grandmother with United States postage in 1955 is symbolic of her immigration there; a letter from Grandmother with Poland postage is symbolic of the governmental authority in 1935; a symbolic of political struggle; and a letter from Cousin with Ukraine postage in 2002 continues the narrative chain to the present linking history and memory to self and present.
by Andrew Oleksiuk
United States of America, 2002
---
One 'one cent' triangular artistamp, 22.8 x 12.3cm.

From a full sheet (27 x 17.4 x 29 x 3cm.) of one stamp.
Perforated.

Permanent Collection
Gift of the artist
---

Continue . . .


Prior . . .


Catalogue . . .

Museum Entrance . . .


JCM Site Map . . .

---
Copyright ©2002 Jas W Felter, all rights reserved.