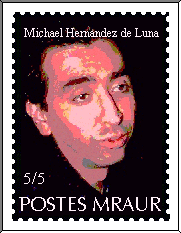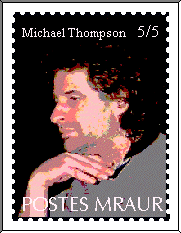 by Jas, 1997
Two cyber../stamps/jas, 150w x 200h each. 256 colours.

Issued to commemorate the visit of two Chicago Artistamp creators.
Jas W Felter, aka Postes Mraur is trained in abstract expressionism.
He now lives and makes art in British Columbia, Canada.
Permanent Collection
FIVE/CINQ Archives
---
Copyright © 1997 Jas W Felter, all rights reserved.