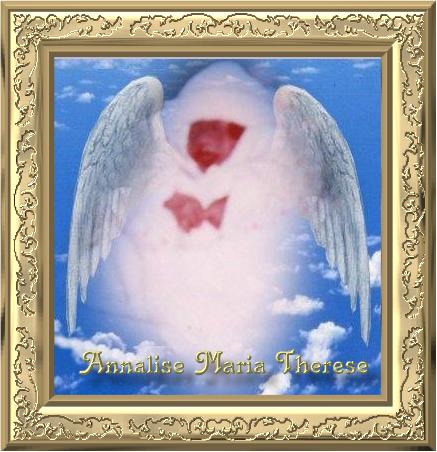 On The 9th June, 1998, My world came crashing down around me when I was told by two radiologists that my baby had fatal birth defects and would die. Annalise was diagnosed with neural tube defects including both anencephaly and spina bifida

I live in Tasmania, Australia, and all of the personal stories on the internet are written by other Mothers who, as far as I am aware, live in America. By writing of my journey through the weeks after the  diagnosis till Annalise's eventual death, I hope my story will be of encouragement to other mothers carrying their babies to term with anencephaly or any fatal defect.
I would support and encourage any mother to go with their mothering instinct to continue the pregnancy. It is worth it to be able to hold your baby in your arms.

Parents, especially in Australia who need support or would like to ask any questions can feel free to contact me. I haven't seen a memorial page done from anyone in Australia  who has lost a baby to anencephaly. I apologise if I'm wrong and I'd love to hear from you.

If Annalise's birth/death touches another family, as it did ours, her life had purpose. Please continue on to read of my experience. thank you for visiting Annalise's site.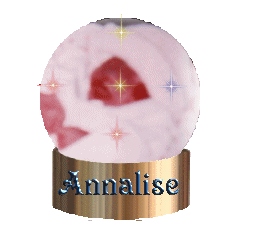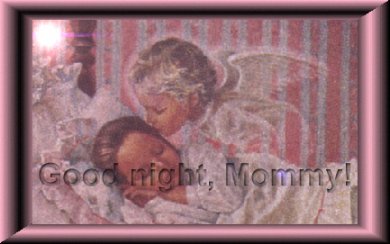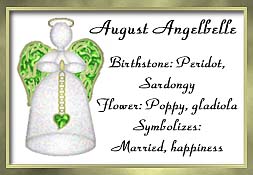 Dear God,

Can you hear me?
Please, God. Do you hear my cries?
The ones that echo pain deep within my mind and heart.
She is gone, God. My little girl is dead.
And I love her so.
I've tried to pray, to seek and to beg
Yet still, she is gone.
I would have given my life for hers...

I do not understand.
You see, God, she left so suddenly.
Without saying goodbye- or even hello.
How can it be that she has changed my life so?
How can it be that others think I should forget her so abruptly and go on with my life?
How can I pretend that she did not exist?

For her life and death has brought me on my knees, to You.
And now, I seek the peace, which only Your midst can harbor
To ease this overwhelming grief.

But, still God, I feel cheated.
I feel so very desperate for her presence.
I never looked into her eyes
I never told her how much she meant to me.
I never kissed her gently with the smile of a proud mother,
but only with tear burdened eyes.
But you can God.
Please, please tell her for me.
For I know she is in Your care.

Tell her that her beauty has left me many priceless gifts.
Tell her that I think of her- Everyday, every hour, every moment.
Tell her how deeply I love and miss her.
Hold her in Your majestic arms, just for me, Lord.
Rock her gently and whisper in her ear
Tell her that her Mommy aches for her, still and always.

For the only strength that remains is the strength which You grant me
In knowing that You, and only You, Father
Can love her the way that I do...

Amen

By Joanne Cacciatore, An excerpt from the book, "Dear Cheyenne" © 1996, 98 All Rights Reserved

Used with permission





If I Could Take.....

If I could take a minute out of each and every day.
To hold my child close to my heart and kiss her fears away.
If I could take a minute out of each and every week.
To play with blocks and peek-a-boo, tag or hide and seek.

If I could take a minute of any span of time.
I'd never waste a second of the pleasures that were mine.
If she could crawl upon my knee and lay her sleepy head,
upon my shoulder tenderly and dream of gingerbread.

I'd spend my time in total bliss and watch my small daughter grow,
from babyhood to childhood, knowing all there is to know.
If I could stop my aching heart and put my mind asleep,
If I could stop the flow of tears that are always on my cheek.

I only need a minute, Lord, I know she's safe with you.
But there's something real important that I had no time to do.
If you could do it for me, Lord here's a message she should know,
Tell her that I Love her, then I'll let her go.
Author: Debbie Szaroleta