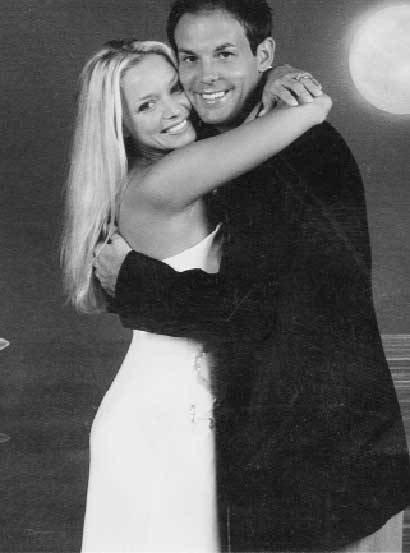 On Nov. 22, two women will appear in a McMinnville courtroom. One is a girlish, deluded dreamer who at nearly 30 still scribbles hearts and Cupid's arrows in her diary, writing her beloved's name over and over in flowery script. The other is a sexual addict desperate enough to send nude cell-phone photos and explicit videos of herself to an adolescent boy, with a lengthy prison stretch as the likely outcome. Both women are named Pamela Rogers.

"I don't mean she was psychotic," says Nashville psychologist Joan Schleicher, one of the few therapists to have examined Rogers who is not bound by confidentiality (because she's not treating Rogers). "She wasn't. It was almost like somebody that's into video games. She was not schizophrenic. That's not what I mean by the two parts." Instead, Schleicher says, the convicted teacher suffers from the same "magical thinking" that afflicts gamblers—which, in this case, led the 28-year-old Rogers to form a romantic and sexual relationship with a 13-year-old boy in her class, hoping for a happily-ever-after ending that did not come.

Such thinking "is something that kids do, and in large part adults grow out of it because we realize that the world is not like this," Schleicher says in a recent interview with the Scene. "It would be real anticipation, but over an outcome that's just chance. That's what we do when we wish for Santa to come and bring presents and stuff. We do it all of the time in our culture. "There is a rush of excitement with the anticipation. And there is also suicide sometimes when it doesn't work."
On three separate occasions in a cramped private room in the Warren County Jail, between April and July of this year, Schleicher got what every tabloid reporter in North America would give their eyeteeth for: an exclusive with Pamela Rogers. Her candid and startling findings illuminate a woman who has been depicted as a predator, a fantasy figure and an object of salacious curiosity throughout her public downfall.

Rogers' saga became public on Feb. 4, 2005, when the Warren County elementary school PE instructor was charged with 15 counts of sexual battery by an authority figure and 13 counts of statutory rape. But it began months earlier, Rogers told Schleicher, when a boy in her class (known for the purposes of this article as T.K.), a tall, lanky basketball player with a mop of shaggy dark hair, began to flirt repeatedly with her and make sexual suggestions. Rogers told the therapist she came to enjoy the attention.

"He would say, 'I'm going to go to your house,' " Schleicher says. "And he would take her house key off of the key chain during physical education. And he would bring it back to her and say, 'Now I'm going to get a copy of this and come to your house.'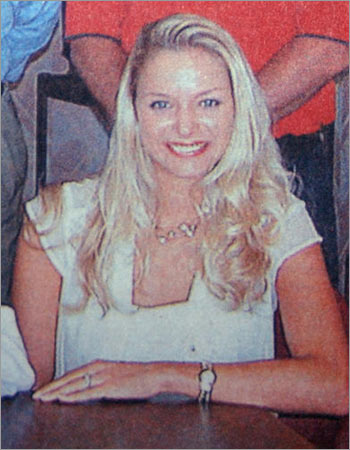 But as fate would have it, he didn't have to come to Rogers' house. She ended up in his. The teacher had moved out of the home she shared with her husband, then Warren County High School basketball coach Chris Turner. Their acrimonious divorce would end up reported across the country, with allegations of adultery, drugs and gambling. But for now, Rogers was quietly looking for an apartment. Ironically, the mother of the very boy who had been pursuing Rogers so vigorously in gym class asked her if she wanted to stay at their home for a while.
"Pamela was hesitant because of him," Schleicher says, "but then she was also liking the attention from him. So she went to the house and stayed there."
The major turning point in the relationship—when Rogers became as much pursuer as pursued—came one day via a cell phone exchange, according to quotes attributed to Justin Grissom, 19, of McMinnville, a friend of T.K.'s since the two were toddlers.
"I think you're cute," blinked a message on the 13-year-old boy's cell phone. The message was from Pamela Rogers, the teacher with whom he had trifled following each ring of the gym-class bell. "I think you're hot," the boy answered back.