Screen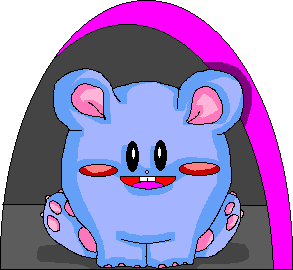 Mates
by.ru
Panda - a panda. Again from some Japanese cartoon. He will appear on your screen, roll over and disappear... Ain't that weird?..
Pigs - two pigs will dance across your screen.
Pikapika The Rabbit - Don't even ask me what that is! Just don't. I have no idea. Some rabbit as far as i know and i think it can do useful things but personaly it scares me so find out on your own and get off my back!
Pissy Bunny - I love this guy. So cute, so pissy... He is a bad bad guy. You can make him drink, smoke, vandalize even and do other stuff! Oh yeah, he will makes faces and show you a finger also. Warning: even though pissy bunny says that smoking and drinking is cool IT IS NOT!
Puppy - a puppy. Just a happy puppy running around, doing stuff, very cute.
Purapura - now that is cool. At first it may seem just like some girl swinging and some stuff in Japanese but if you try and press all the weird buttons you will be able to make your own picture swing like that even with music on the background! I loved it. You also will need another program to run this. You can get it HERE


If any links on this page don't work contact Miss Teri Selena!
All Right Are Not So Reserved.