Screen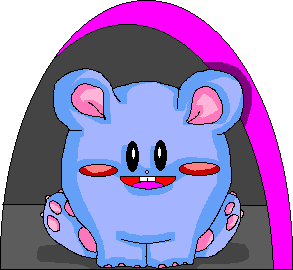 Mates
by.ru
Maggie Simpson - she'll walk around your screen. I think she kind of follows your mouse and when she gets to it she sits down.
Maneki - a cat. It doesn't do anything. Just sits there with one paw up. So why would you need it? Well, Japanese believe that a statue of a cat with one paw up brings fortune to home. I dunno see if this works.
Miku Miku Vinus - tamagotchi. It's like a bunny or something. Very cute. Take care of him.
Misao Mascot - a Japanese anime girl hanging... Em... weird. You also will need some other program to run the mate. You can get it HERE
Melody - a cute bunny will walk around your screen.
Multi v1.1c - Multi. A Japanese anime girl that sits either on active Windows or on your control pannel. You can pat her on the head and see what happenes or grab her by an arm and if you do that enough times she'll get pissed, pat her on the head few times to make her feel better.
Multi v3.0 - She'll sit on top of active windows taping her feat and blinking at you and smiling happily from time to time. I really have lots of Multi-mates, don't I?
Multi The Mouse-Chaser v1.3 - there she goes again. This time Multi will sweep 'the floor' of your screen while making some comments in Japanese...


If any links on this page don't work contact Miss Teri Selena!
All Right Are Not So Reserved.