Screen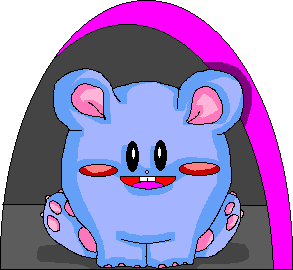 Mates
by.ru
Lava - lava lamp. Doesn't walk, talk or anything like that. You can choose its color. Weird but beautiful.
Little Monster - a monster. Little one. Never would figure that one out on your own, would you? I don't think he talks but he does some scary stuff. Boo!
Little Endian - She'll sit on active windows... Won't do much else. Just sits there. Though if you have some other picture you'd want to sit on windows you can save it as rui-3.bmp(of coarse to the folder that mate is in) and so it will sit on top of winodws instead of Endian.
BE SO KIND PLEASE EXTRACT ZIP INTO THE WINDOWS FOLDER! OTHERWISE THE MATE WILL REFUSE TO WROK!
Little Fella - паренек будет ходить по экрану выбалтывать кучу рекламы... Но вообще-то анимация хорошая, так что может вас он позабавит

little fella will walk around your screen and blab advertisement... But animation is nice so you might like him.
If any links on this page don't work contact Miss Teri Selena!
All Right Are Not So Reserved.