Screen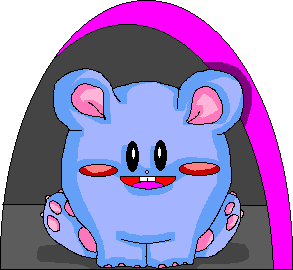 Mates
by.ru
Kamikaze Kat - a cat. Kamikaze cat. He's one masochistic thing! He just loves to torture himself. Ain't that nice? He will smack him self, poison himself and if you put it on top of active window he'll jump from it! Not quiet complete without Deathwish Dog who the Kat can talk to!!! I recommend to download both of them.
Kawazu - a frog. Just a frog... You can water it like a plant make it fall and other stuff. You can customize what it says also!
BE SO KIND PLEASE EXTRACT ZIP INTO THE WINDOWS FOLDER! OTHERWISE THE GUY WILL REFUSE TO WROK!
Kilroy - um... it's that guy Americans believe been everywhere first. He will climb up active windows... weird thing.
Kingfish - doesn't look like king nor fish. Looks like hummingbird to me but I'm not an expert on Enlish language so... The bird will fly around your screen. Has options(right-click) in Japanese or something but you'll figure it out. You can make bird sit, fly, fly and follow cursor.


If any links on this page don't work contact Miss Teri Selena!
All Right Are Not So Reserved.