Screen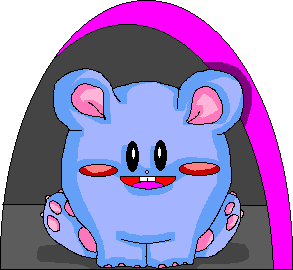 Mates
by.ru
Deathwish Dog - a dog. Deathwish dog. If you wanna commit couicide this guy'll show many ways to do that! He'll bring tears to your eyes with his speaches! He's just adorable(and customizable as well). He goes well along with Kamikaze Kat. THEY CAN TALK TO EACH OTHER! That two must be my favorite mates of all.
Dino! - yabadadadu! It's a Dino from 'Flinstones'. He is just like a dog only purple! By right-clicking him you can make him dig for a bone, dink from bowl and do many other stuff.
Dipsy - one of teletubbies kids supposed to love so much. He can wave, go left, right, up, down.
Doraemon - you should remember this guy from a Japanese cartoon Doraemon. I saw it when i was little. Doraemon is 3d mate. You can make him do lots of stuff. It's cool.
BE SO KIND PLEASE EXTRACT ZIP INTO THE WINDOWS FOLDER! OTHERWISE THE GUY WILL REFUSE TO WROK!


If any links on this page don't work contact Miss Teri Selena!
All Right Are Not So Reserved.