Screen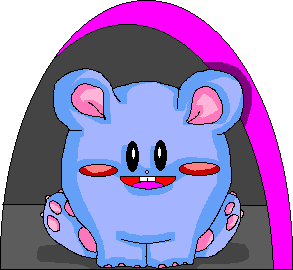 Mates
by.ru
Cabbit Screenmate v2.0 - that's one cute-looking-some-Japanese-cartoon thing! Like a rabbit or something. You can watch as he jumps across the carrot-feild chasing butterflies and your mouse. When carrots are grown you can fid them to him by left-clicking on carrot. I don't know what's the purpose of all this but it looks cute. Not that i have any ugly screenmates here...
Cartman - that guy from South Park. That guy's MEAN! Right-click him to make him say things. But he's mean.
Club Chick - a pretty girl. I think she's a witch 'cuz she does stuff like making thing... There are just too much of good things to say about this mate so find out on your own. Very entertaining!
Cotton Dog - doggy'll fly around your screen using his ears as wings, he'll swim and eat crackers with his fellow kitten. Very cute!!!
Crash Bandicoot - dance baby, dance! A fox will dance around your screen. Right-click him to make him show his movements.


If any links on this page don't work contact Miss Teri Selena!
All Right Are Not So Reserved.