Screen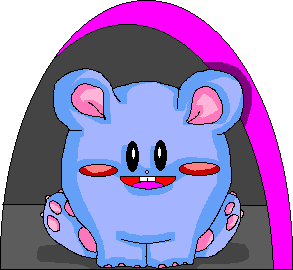 Mates
by.ru
Bart Simpson - his face with a tongue stuck out will apear here and there on your screen.
Bastard Santa - it's a Santa and he's a bastard... Also I think that you must download Slacker Elves along with Santa in addition to complete fun..
Bean - Mr. Bean! His eyes will follow you! And if you click on his head it'll make some sound. Funny.
Bomberman - you gotta know this guy. He'll walk around your screen (probably in search for bombs or something...). And it has all this options that are in japanese or something. But basicly its simple - you can make him go fast, normal(nothing else that i can put between 'fast' and 'slow' came to mind) and slow.
Bouncer - a bouncer he is. He'll try to kick you out of your comp or something and he's rather mean guy! By right-clicking him you can customize him or make him do stuff. It's lost of fun.
Bruce Lee Briskmate - it's Bruce Lee! Not in color for some reason but as cute as he always is. By right-clicking him you can make him flex muscles and stuff... and drink Brisk tea.
Bubba - a bubba I guess 'cause it's hard to tell what animal is he. Something like lion or a bear. You can grab his arm and he'll say something. Also if you press 's' on your key board and then click on bubba's arm then you'll be able to put glasses on him. If you press 'h' and then click on his face then some breeze will blow.
Bun-bun - bunny! Will run across the screen.PLEASE UNZIP FILES BEFORE LAUNCHING PROGRAM!


If any links on this page don't work contact Miss Teri Selena!
All Right Are Not So Reserved.