Promise's Breeding Ethics
Breeding dogs is a VERY SERIOUS venture. Please read the following and remember we are only trying to help EDUCATE:
Have you talked to any "responsible, quality" breeders of Samoyeds?
Have any of these people evaluated your dog for you? Be aware that AKC papers do not mean "quality". Papers simply mean the dog is registered by a registering body (AKC). The AKC does NOT govern the quality of dogs as per their individual breed standard recommendations. Before marketing any stud dog be prepared to show proof of testing, such as:
Has your stud dog's hips been OFA certified?
Are his eyes CERF certified?
Has he had a brucellosis test?
Are his elbows OFA certified free of elbow dysplasia?
This is NOT a "show dog" thing either,
These are test that are extremely important for ANY dog that is to be bred. These tests show how responsible and dedicated you are as a SERIOUS breeder of dogs.
Is he a proven winner in the show ring? Look at it from a female owners prospective. They can pick and choose any dog they want, what makes your dog so special? ALL Samoyeds are sweet & kind & loving. But not all conform to the STANDARD. Don't you think they would rather go to a dog that is a Champion of record and a proven producer of QUALITY dogs? Of course they would.
Are you prepared to back up your dog's producing and stand behind EVERY puppy he produces?
The days of leaving puppy placement up to the female's owner are long gone. Now stud owners are just as responsible for the care and placement of the litter. Are you prepared to take back a puppy a year down the road, perhaps 3 years down the road if the new owner no longer wants them? You should be, it is YOUR responsibility, after all you helped bring them into the world.
Are you prepared to guarantee what your dog produces?
Responsible stud owners guarantee their dogs will produce healthy, sound, free of all hereditary diseases puppies. And they back it up with a written and signed contract.
Do you know your dogs bloodlines that well to back him up? You should.
ALL responsible stud owners know their dogs entire pedigree backwards and forwards. This is just the tip of the iceberg when one gets involved in breeding dogs RESPONSIBLY.
If you have more questions please email me anytime!

[email protected]

WebPage Design by
Family Investments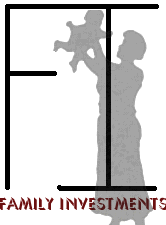 [email protected]