Promise's Holiday Showcase
Out of BISS CH. RC Sassilies X Int'l &Am. CH. Holiday &Promises Sunni DLite, HIC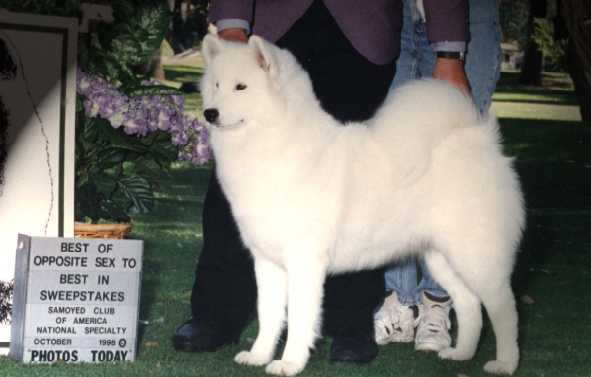 Casey started her career off by winning BOS in Sweeps at the Samoyed Club of
America national specialty! While Star was being shown Casey stayed home,
then came out with a bang this spring! Casey was Best in Sweeps, WB & BOW at
the Samoyed Club of San Diego, then followed up 1 day later with another 4
pt. major! After a couple more minor point wins, Casey caught up to her
sister Star in literally 3 weeks of showing!

Still waiting in the wings are Promise's Fairwind for C-Song (Mariah) &
Promise's Samara Katjka (Sam). Soon to make their debut when Star and Casey
give them a chance!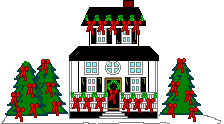 Back to Homepage