! -- This page created on October 31, 1998 and updated on January 18, 2000 -->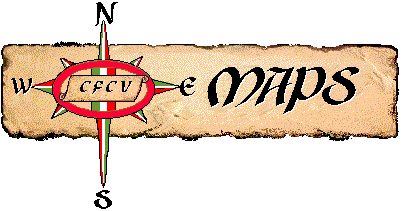 Faeto,  Celle di San Vito,  Castelluccio Valmaggiore
and neighboring towns.

This newly scanned color image is a small portion recorded from a very sharp, clear and detailed color map of Foggia province. This map has been invaluable to me as I have worked on my genealogy research. - Cindy.


Map reprinted with permission of the Publisher, Litografia Artistica Cartografica.
Available by mail order exclusively from......

[email protected]



Most complete selection of Maps of Italy.... each Region, each Province, Major cities and Tourist Areas. Province Maps are largest scale in distribution.... indispensable for locating even the smallest towns in Italy.
You are the
person to visit this page since 1998.