These pages are based on my favorite t.v. show, Sailor Moon, and my favorite movie, The Princess Bride.  The purpose of this page is to tell you (and show you) why these are my favorite.  These pages will get better in time, but for the moment this is all I have.

Click on the logo to go to the page: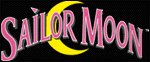 S I S T E R S
Click the "S" to goto my sister site, made by my friend Greta.
 


For more information on Sailor Moon goto
 Anipike Sailor Moon
 
 
Look at how many people like my page!!!