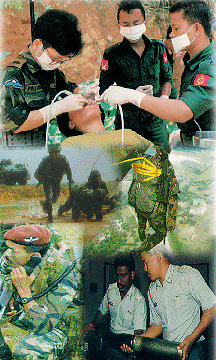 Facilities at RMC

Buildings & Sites

Military Facilities

Athletic Facilities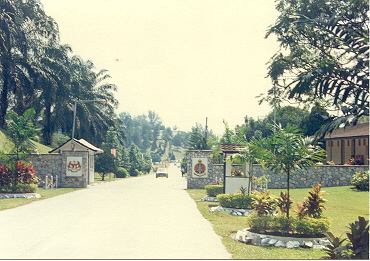 Guard House
The main entrance to the Royal Military College, Malaysia. Guarded by the Royal Military Police personnel. Visitors are required to leave their identity card at the Guard House for security purposes.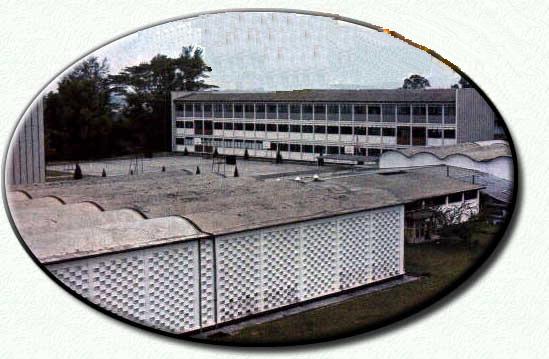 Boys Wing/ Putera Division Company Line
Although they are called company line, the Putera dormitories are similar to those at a civilian boarding school college,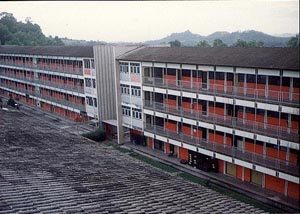 with the exception of much better furniture for the comfort of RMC Putera. Puteras live with other members of their class within their Putera company. (RMC Puteras are divided into 8 Companies.)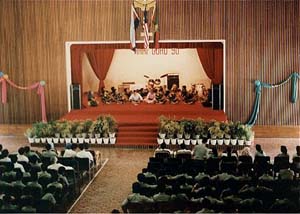 Tun Templer Hall (Dewan Tun Templer)
A fully air-conditioned Tun Templer Hall (DTT) is named after the High Commissioner Field Marshal Tun Sir Gerald Templer. On the 20th of June 1961, the Yang Dipertuan Agung, as Supreme Commander of the Malayan Armed Forces, officially opened the new RMC (FMC) complex. The colourful ceremony was watched by some 1000 guests. In acknowledgement of the immense debt which FMC (RMC) owed Tun Sir Gerald Templer, the Assembly Hall was aptly named DEWAN TUN TEMPLER. Today, a formal room on the first floor is used for receptions and ceremonies.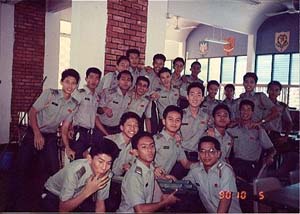 Mess Hall
The Putera Mess is responsible for feeding the Puteras, and the entire Division is served with six daily meals, buffet style. Puteras are seated in eight sections, based on the Company they belong to.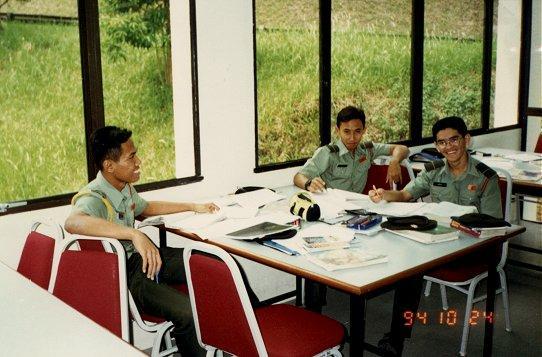 Library
The RMC Library offers access to a wide range of resources in print format to support and supplement the curricular and recreational reading needs of RMC Puteras. The library houses materials in the humanities, social sciences, mathematics, and the sciences. Photocopy machines are available in the library for Puteras' convenience. Puteras may sign out resources except for Reserved Materials.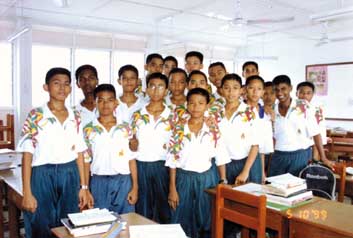 Classrooms
At RMC, a Putera is far more than a mere face in the crowd. Small classes assure individual participation and individual attention. Puteras are encouraged to participate daily and are evaluated frequently. If unsure of the material taught on any given day, or if one desires to move beyond the material, extra one-on-one instruction is available upon request. The present curriculum reflects the latest high school curriculum outlined by the Ministry of Education. Today's balanced offering of courses leads to a high quality secondary education and builds a foundation for continuing education and professional development.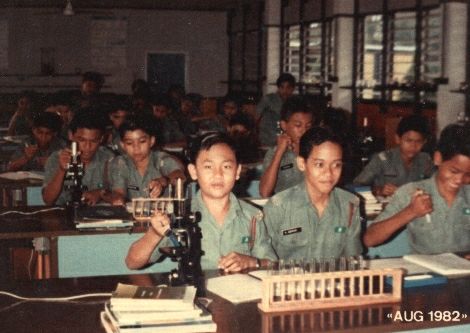 Physics, Chemistry, and Biology Labs
Visualization of physical, chemical, and biological phenomena and laboratory experiences have always been important components for the reinforcement and understanding of physics, chemistry, and biology concepts, respectively. Visualization of phenomena through such techniques as demonstrations, simulations, models, real-time graphs, and video can contribute to Puteras' understanding of physics, chemistry, and biology concepts by attaching mental images to these concepts. Laboratory experiences that utilize hands-on inquiry have been considered one of the most effective methods for learning about science and developing the higher order thinking skills necessary to appreciate science. The labs are designed to ensure that Puteras are able to interact with one another and the instructor. Puteras are actively engaged in problem solving, planning, decision making, and group discussions. RMC Biology, Physics, and Chemistry laboratories have a significant inventory of equipment commonly used for basic and enhanced experimentation in the high school science laboratories in Malaysia.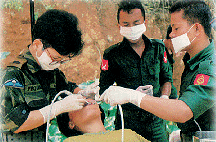 Armed Forces Sick Quarters/ Hospital (RSAT - Rumah Sakit Angkatan Tentera)
As an RMC Putera, you will have access to free medical and dental care. Armed Forces Sick Quarters, Armed Forces Hospital, Armed Forces Medical Center, and Armed Forces Dental Center provide medical and dental services to the RMC and Armed Forces family / dependent.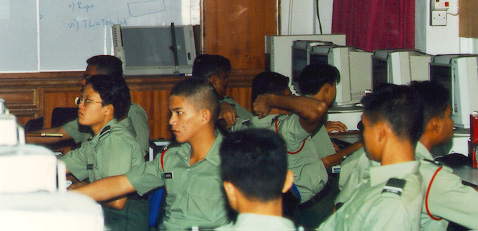 Computer Lab
For RMC Puteras who are interested in Information Technology, a Computer Lab equipped with PCs running Windows operating systems is available for them to take advantage of. The PC lab gives Puteras the chance to sharpen their word processing, spreadsheet, professional presentation, programming, and other computer-related skills.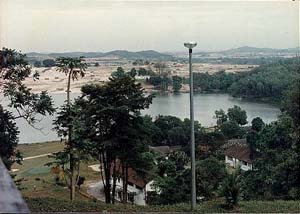 Hall of Fame
The RMC Hall of Fame houses RMC historical materials, i.e. pictures of RMC Commandants, Director of Studies, etc. During their leisure time, Puteras can sit on the sofas and have a sip of coffee while watching TV, or they can enjoy the beautiful RMC scenery on the other side of RMC (see picture - RMC Golf Course). The Hall of Fame also serves as a reception area for Puteras and guests.

Language Lab
Puteras are encouraged to improve their listening, reading and writing skills in their target languages through practical exercises, projects, case studies, free discussion and self study at the College's state-of-the-art language laboratory. Specific attention is given to grammar, pronunciation and vocabulary.

Auditorium
Located in the RMC Library building, the auditorium serves as the site for major lectures, motivation course, meetings, presentations, and other academic activities. The facilities in the auditorium enables presenters to make interactive, multi-media presentations to audiences. The room slopes down toward to the speaker's area providing an excellent view from anywhere. Panelling and full carpeting provide a tasteful finish and lively acoustics.

T-Break (Canteen)
A cafeteria run by an external vendor . Food, drink, and other articles are sold at a reasonable price. The cafeteria opens 7 days a week for the convenience of RMC Puteras.

Barbershop
RMC Puteras must maintain their military discipline. Therefore, an easily accessible barbershop is a must. Free hair-cut service is available 5 days a week.

Laundry
Free laundry service for Puteras' uniforms. Puteras drop their uniforms at a specified place, and get them back, after 2-3 days, washed, starched, and ironed.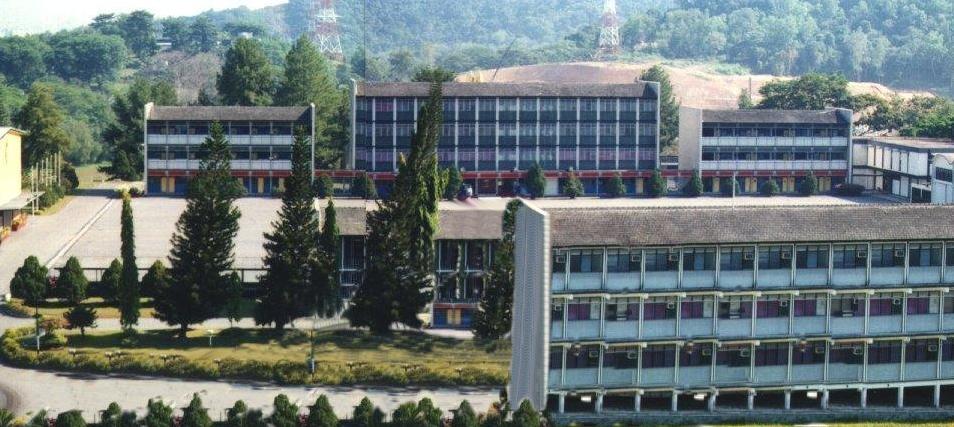 Parade Square
The Passing-Out Parade is an annual event to celebrate the graduating Senior Puteras. Defence Minister, Senior Army Officers (Army Generals), and parents are invited to attend the historical event. Other than the annual passing out parade, the parade square is used to train RMC Puteras basic military skills - marching and saluting.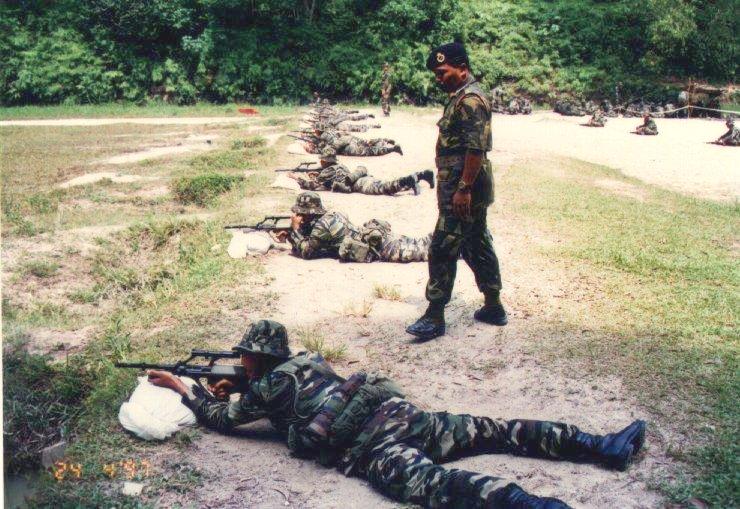 Shooting range
The purpose of the annual shooting exercise (competition) is to evaluate Puteras' skills in handling weapons such as M-16 and Aug Styer rifles. Puteras are tested individually and some of them will be chosen to represent their companies in the annual shooting competition.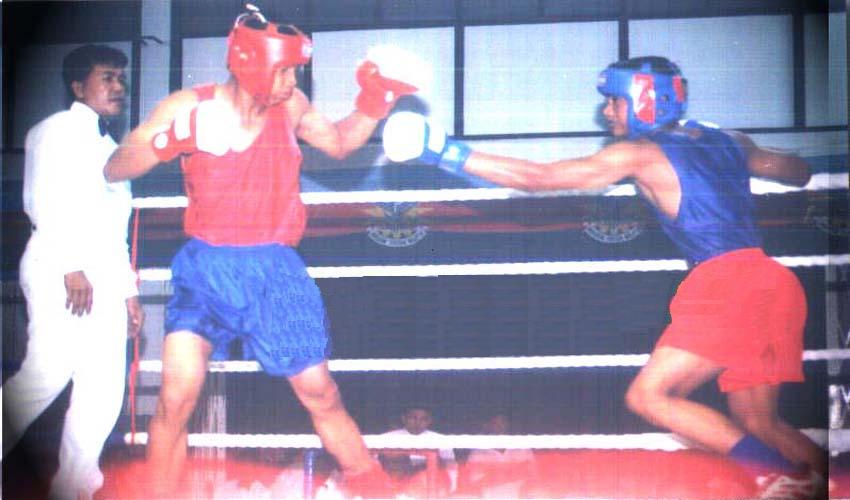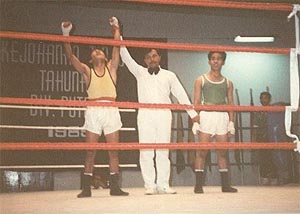 Boxing Ring
Boxing is Puteras' most liked game. The annual game aims at building Puteras' self-confidence, and strengthening Puteras' fighting spirit. Each year, the Inter-company Boxing Competition presented Best Boxer Award and Best Loser Award to two Puteras who demonstrated their best performance.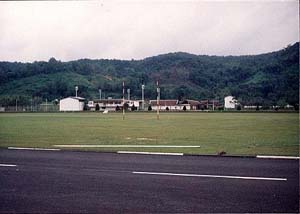 Rugby Field
The field responsible for producing highly respected RMC Black Scorpion players. The players train to maintain their title as among the rugby giants in Malaysia. The field is among the finest rugby fields in Malaysia.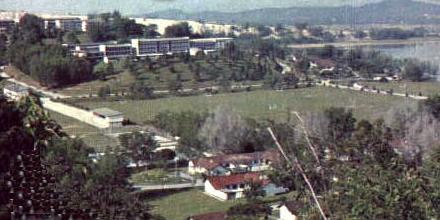 Soccer Field, Cricket Field, Hockey Field
Among the finest soccer fields, cricket fields, and hocket fields in the nation. The cricket field is often used for international leagues such as The International Cricket Council (ICC) Trophy. Puteras also spend their evening Games Period playing soccer and field hockey.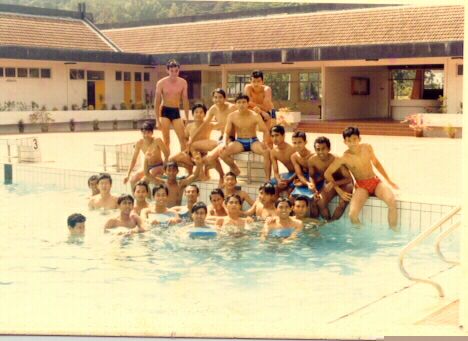 Swimming Pool
The Olympic standard swimming pool is fully equipped with spacious locker rooms, pool relaxation lounge area, individual showers, and grooming areas. Lifeguard on duty will ensure the safety of Puteras in the pool.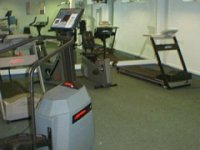 Gymnasium
Located in the swimming pool complex, the gymnasium is open Puteras and RMC personnel. The gymnasium is designed to help Puteras feel the full potential of his mind and body. Puteras normally spend their time working out in the gymnasium during their evening Games Period.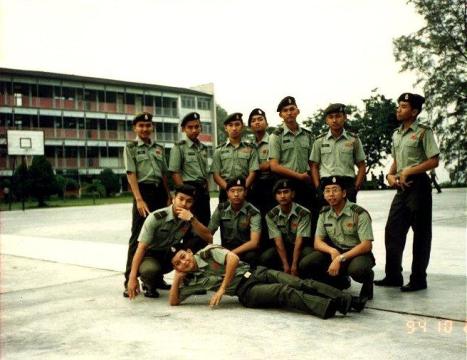 Basketball Court, Volleyball Court
Provides Puteras access to basketball, one of the most famous and played games in the United States of America, and volleyball games. The courts are located in the Putera Division (Boys Wing) complex.

Tennis Court
RMC tennis teams have access to one of the finest outdoor tennis facilities among the Malaysian high schools. The tennis court facility is available for RMC Puteras, faculty and staff when not in use for tennis classes.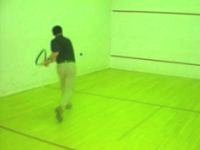 Squash & Badminton Courts
Indoor Squash courts and outdoor badminton courts for Puteras to train or play squash and badminton just for fun during the evening Games Period.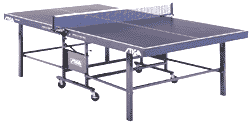 Table-tennis (Ping-pong)
The table-tennis facility helps Puteras to prepare for inter-school tournaments. Personal coaching is available to help Puteras improve their table-tennis skills.

Takraw Court
Takraw courts are located between B Block and C Block (Puteras dormitories).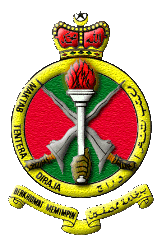 Last updated: January 2001
Royal Military College, Malaysia