The Godz existed at a time when rock music was just starting to become freaky, but they stood out among all the others as the absolute freakiest of them all. Many bands were beginning to experiment with strange sounds within song structures in the mid-1960s, but the Godz were experimenting with strange sounds as the songs themselves. The Godz deliberately stressed minimal instrumental ability in an effort to bring the raw expression of art to the forefront of their sound. Whether you could dig it or not depended upon how open your mind happened to be, either naturally or through the use of certain illicit drugs, but most often a combination of both. And you can't help but wonder how many folks bought into the serious, pensive looks of four lads looking just like any other group on the cover of Godz 2 in 1967, and took the record home, only to be shocked out of their unsuspecting minds when the strains of "Squeek" or "Crusade" hit their ears! The Godz recorded for Bernard Stollman's ESP Disk label (ESP being an abbreviation of the Esperanto language, not "extra-sensory perception"), a pioneering independent label primarily devoted to documenting the avant-garde jazz explosion of that time (releasing several Albert Ayler discs and the debut of Pharoah Sanders, to name a few), and in a sense, their music was as close to free jazz as psychedelic. These days, weird bands and indie labels are a dime a dozen, and how many of them have that underlying sincerity to them? But in 1966 the Godz, and ESP, were in a class by themselves.

Now the Godz' truth can be told: it was all sort of an accident. These guys never thought they would become a band when they first met. They were just good friends who happened to meet on the job in New York City. In a recent telephone conversation with yours truly, Larry Kessler recalled to me how he met Jim McCarthy and Paul Thornton when they all took jobs in the 49th Street location of Sam Goody's, which may be the McDonald's of record stores today, but in the '60s and '70s was a serious music lover's emporium. It was while working at Goody's that Larry caught word of a more unique career opportunity: "Bernard Stollman needed a salesman for ESP and he told one of the guys who was doing stock work in the basement -- I guess this was in '65. And he told Jimmy about it, but he didn't want it because he wasn't really the salesman type. So he asked me if I wanted it and I said 'yeah, I'll go talk to the guy.' I talked to Bernard and we seemed to hit it off pretty good, so I started working for him."

All three had previous recording experience under their belts. Larry had released a single in 1961 called "Wonderful Days" under the alias of Miles Standish. Jim and Paul were members of the Dick Watson Five, a local cover band who released one album, Baker Street, a rock interpretation of a Broadway musical based on the Sherlock Holmes mysteries. The two at first seemed contented with their place in the NYC rock scene, until the fateful evening they ventured out to see an outrageous new local outfit calling themselves the Fugs. In a mid-90s interview with the underground fanzine 200 Lb. Underground, Jim recalled the lasting impression the Godz' future labelmates left on him: "The reality of their music caught me, and I thought, why am I fucking around singing other people's songs when I should be expressing my own feelings?" Both he and Paul quit the Dick Watson Five immediately thereafter.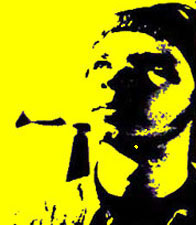 Jim was also facing a domestic crisis during this time: his girlfriend had broken up with him and evicted him from the pad they'd been sharing, so he moved into Larry's apartment on East 11th Street for a short while. One day Paul came over to visit them, and the three gathered in Larry's living room to smoke a joint. What happened next was purely accidental, according to Jim: "There were all these percussive instruments lying around and out of total frustration, I got up and started shaking a tambourine or something like that, and that's how it all started. We all started to get up and make noise like a bunch of maniacs, expressing our frustration." It was an exhilarating moment for all three of them. But immediately afterward, Larry made a suggestion that had both Jim and Paul questioning his sanity: that the three audition this impromptu "band" for ESP. According to Jim, "He said 'Oh, Bernard Stollman would love this,' and I thought he was crazy!"
Surprisingly, Larry's involvement in the creative side of music actually caused some initial friction with his new boss: "When Stollman found out I was in a band, he was really pissed at me personally, because I never told him I had anything to do with music, I had just told him I was a salesman. I was doing great as a salesman -- I got the Fugs' records into Korvettes and Alexander's (two now-defunct NY-metro-area department store giants of the time). I had long hair, I was freaky, and I was talking to people all over the country on the phone -- and I was doing a great job for him, he really liked me. But he wanted me to stay with ESP and not go off on the tangent of being a musician, 'cuz he knew how that was gonna end up" -- and sure enough, shortly after the Godz were signed, Larry resigned from his sales gig.
Stollman wanted nothing at all to do with the Godz at first. Larry had become friendly with ESP's art director, Jay Dillon, and persuaded him to join the band as well, which surely must have added to Stollman's paranoia. Meanwhile, Jim and Paul had both auditioned for ESP as solo folksinger acts, and each had been rejected. "If you sounded even remotely like anybody else, you could forget it, he wasn't gonna put you on his label," says Larry. "Well, we were different." Eventually, Larry badgered Stollman enough to get him to agree to give the Godz a listen. Larry disputes Jim's claim that they "auditioned over the phone" for Stollman, insisting that he actually attended a live performance. Whichever story you believe, he was enthusiastic. "He came down there and we started playing," says Larry, "and he was laughing hysterically, saying 'You guys are unbelievable!'"
The Godz' first recording session took place on September 28, 1966, just after Jim's recovery from a bout of hepatitis. Stollman wanted to release a 45, but the Godz wanted more, so they took it upon themselves: "He told us we could go in and do a single with two songs," says Larry, "but we really had eight or nine songs. Most of these songs were, like, skeleton songs, and we were one of the first bands to ever do a Hank Williams song ("May You Never Be Alone"). We went in and instead of doing the single, we just did one song after another. The engineer, Andrew (Burliner) even played on it, he got all excited and he loved us." By the time they were finished, the two-hour session ESP had set up for them had stretched to six hours, and they had recorded seven songs more than was expected of them. Stollman was infuriated, until he heard the results. He liked them so much he finally gave in and agreed to release an album, and Contact High was born.
ESP put Jay to work designing the album cover, which portrayed the Godz as mysterious, serious and a bit spooky, with its photographic depiction of Jay being "lynched" by the other band members. But Jim wanted to design his own cover and show the band as just a bunch of fun-loving freaks. In the best diplomatic interests of the band, they had a cover contest, with Stollman as the judge. When he couldn't decide which cover he liked best, he decided to release both simultaneously, giving the listener the unique option of choosing whether to view the Godz as serious or humorous. To be fair, the Godz were a little of both, and they were never above making fun of themselves. Jim's self-penned liner notes proclaimed them "four New York freaks who can't play their instruments," and their only non-LP track, "I Want A Word With You" (the B-side of their first 45, "Lay In The Sun"), ends with the voice of one member suggesting they "should practice more."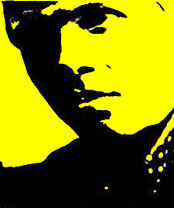 Even a group like the Godz were subject to an earful of artistic advice from a label like ESP, particularly in regards to the wall of wailing cat sounds which would become Contact High's most notorious track, and which Stollman originally wanted to release as their single. Says Larry, "We had called that song 'Meow' and he said, 'Oh, you've gotta call that song 'White Cat Heat,' cuz you're white cats and you sound like you're in heat!' " Stollman also wanted the Godz to assist him in his championing of the so-called "universal language" which had given the label its name, according to Jim: "Bernard wanted us to sing in Esperanto! One time he brought us into his office and he had this old geezer in there, and he spoke with this Eastern European accent, and he tried to teach us Esperanto and we couldn't have cared less!"
Having an album in the stores meant an easier time getting gigs for the Godz -- never mind the fact that theirs was no ordinary album. Says Larry, "Nobody ever listened to it first, they just figured that since we had an album, we were just like everyone else!" This would probably best explain the band's participation in a benefit for Pete Townshend's favorite guru, Meher Baba, or an even more bizarre booking Larry remembers: "We played the Miss Greenwich Village Pageant! They were trying to get us off the stage and we wouldn't leave!" Jim recalls a memorable out-of-town gig: "The biggest gig we ever got was through a college rep in North Carolina at Duke University. It was after the second album came out. We played the Civic Center in Durham and it was a great show. There was a pretty good local blues band that opened up for us and they were baffled out of their minds that we had top billing over them!"
As you would expect, the Godz live were as free and freaky as they were on vinyl. "We were so outrageous for our time," Larry says. "We were pre-punk. Even the Fugs had some type of show, but we were just total anarchy onstage. We used to argue with the audience. They thought we were kidding when we came out with a psaltery and plastic flute and acoustic guitar and big drum sticks, and we would just tune up for half an hour! And these people would be yelling! The freaky people liked us, but the regular people who were going down to Greenwich Village from Brooklyn or wherever were looking for some kind of folk singer, and we would come out!" They played at the Scene, Café Wha, Gerde's Folk City, and Café-A-Go-Go (a gig Jim remembers primarily "because we were thrown out of there for smoking grass in the dressing room"), in addition to various "open mikes." They wreaked havoc on the WBAI airwaves and recruited the hosts of the show as their soundmen. And when they brought their chaos to a club in New Jersey, someone called the police.
Somewhere in the midst of all this activity, the then-up-and-coming experimental filmmaker and visual artist, Jud Yalkut, who at the time was working at Sam Goody with the rest of them, made the Godz subjects of a nine-minute, eight-millimeter film short. Yalkut shot a couple of live performances and gathered them at Larry's apartment one evening to film them just hanging out and acting silly. You see Jay playing his autoharp and Jim strumming the very same acoustic he used on Contact High, perhaps the cheapest one ever built in guitar history. (You also see the boys getting stoned and watching a football game on Larry's TV!) Accompanying this silent footage is a long medley of " Lay in the Sun" and "Come On Girl Turn On," interspersed with plenty of improvisation, actually owing more to the overall feel of the second album than of the first. This performance is not available either on vinyl or CD, and you're not likely to find the film on VHS or DVD, even in bootleg form. Paul Thornton owns the original print of this film, unquestionably the Godz' holy grail, and occasionally allows it to be screened publicly, though actually catching one of these screenings is a matter of being in the right place at the right time.