A poet from the village of Muslims near Haifa , Husain first worked as a schoolteacher , but was dismissed by the Israelites for his political beliefs .
An organizer of the al-ard party in Israel which was founded in 1958 and later banned , he spent many years in Israeli prisons . he became an editor of the Arab journal al-fajr ( The Dawn ) , which was banned in 1962 . he translated selections from hayyim Bialik poetry from Hebrew into Arabic and translated Palestinian folk songs into Hebrew after the June 1967 war , he chose exile and lived in poverty in New York CITY , dying in a fire in his apartment , husain poetry is mainly concerned with the predicament of the Palestinians under siege both in Israel and in the diaspora . he has three collections , the last of which " I Am The Land . Don't Deprive me of the rain "
I am against my country's revolutionaries
Wounding a sheath of wheat
Against the child
Any child
Carrying a hand grenade
I am against my sister
Feeling the muscle of a gun
Against it all
And yet
What can a prophet do . a prophetess
When their eyes
Are mad to drink
The sight of the raiders' hordes ?
I am against boys becoming
Heroes at ten
Against the tree flowering
Explosives
Against branches becoming scaffolds
Against the rose-beds turning to trenches
Against it all
And yet
When fire cremates my friends
My youth
And country
How can I
Stop from poem becoming a gun ?
<![if !vml]>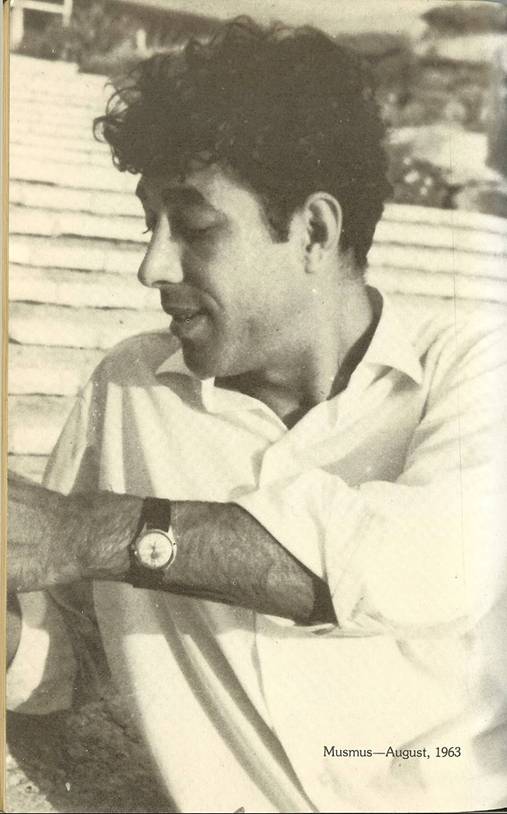 <![endif]><![if !vml]>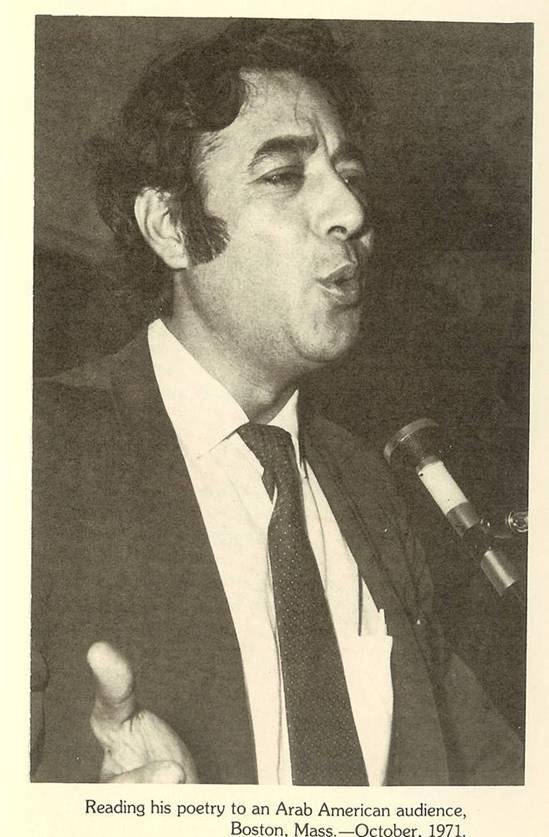 <![endif]><![if !vml]>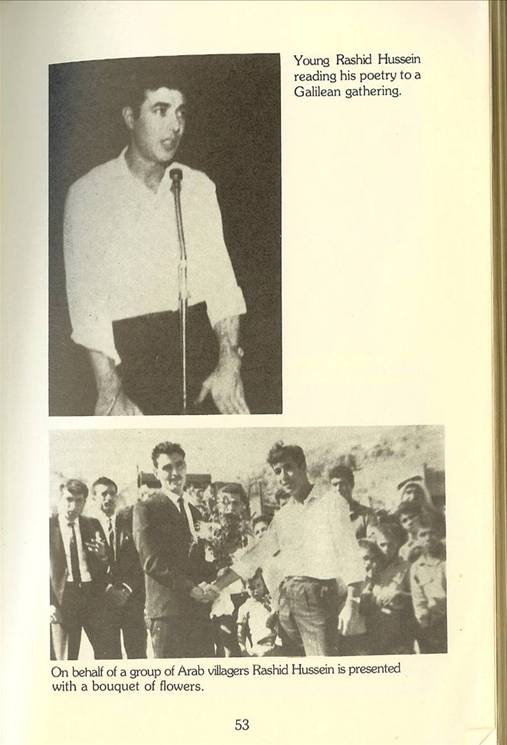 <![endif]>
\