Happy Thanksgiving~~~~~~Turkey!
You can stay but watch for FOWL Language! lo
Countdown untill Thanksgiving, Thursday, November 23th.

~

This is so neat. Thanks goes to Jacuie Lawson for allowing us to add this to our site. This card above is one of a small collection by the English artist.
~
When I was a young turkey, new to the coop ...
My big brother Tom took me out on the stoop. Then he sat me down, and he spoke real slow, And he told me there was something that I just had to know; His look and his tone I will always remember, When he told me of horrors... .come late in November.;
"Come about August, now listen to me, Each day you'll get six meals instead of just three, And soon you'll be thick, where once you were thin, And you'll grow a big rubbery thing on your chin; "And then one morning, when you're warm in your bed, the farm wife comes in and hacks off your head; "Then she'll pluck out your feathers so you're all bald 'n pink, And scoop out your innerds right there in the sink; "And then comes the worst part" he said...... I'm not bluffing, "She'll spread your cheeks wide n' pack your rear with stuffing".
Well, the rest of his words were too grim to repeat, I sat on the stoop like a winged piece of meat, And decided on the spot that to avoid being cooked, I'm gonna lay low to remain overlooked I began a new diet of nuts and granola, High-roughage salads, carrot juice,... diet cola; And as they ate pastries, chocolate, and crepes, I stayed in my room doing Jane Fonda tapes; I maintained my weight of two pounds and a half, And act like i'm sick when the bigger birds laughed;
for 'twas I who was laughing, under my breath, As they chomped and they chewed, ever closer to death; And sure enough when late November rolled around, I was the last turkey left walking around...... So now I'm a pet in the farmer's wife's lap; I haven't a worry, so I eat...... and I nap;
She holds me all day, while sewing and humming, And smiles at me, and says: "Christmas is coming" Author Unknown
~
~
Download
Free Desktop Turkey
2 cool. This adorable pilgrem and turkey runs around your desktop. And more. Enjoy :0)
~ ~ ~ ~ ~ ~ ~ ~ ~ ~ ~
What key walks and can't open doors? A Turkey silly.
Why did the police arrest the turkey? They suspected it of fowl play.
Where did the first corn come from? The stalk brought it!
How did the Mayflower show that it liked America? It hugged the shore.
Why did the Indian chief wear so many feathers? To keep his wigwam.
Plymouth Rock - The Pilgrims loved there music!
The Pilgrim who was shot at by an Indian? Had an arrow escape.
~
~
A young man named John received a parrot as a gift. The parrot had a bad attitude and an even worse vocabulary. Every word out of the bird's mouth was rude, obnoxious and laced with profanity. John tried and tried to change the bird's attitude by consistently saying only polite words, playing soft music and anything else he could think of to "clean up" the bird's vocabulary. Finally, John was fed up and he yelled at the parrot. The parrot yelled back. John shook the parrot and the parrot got angrier and even ruder. John, in desperation, threw up his hand, grabbed the bird and put him in the freezer. For a few minutes the parrot squawked and kicked and screamed.Then suddenly there was total quiet. Not a peep was heard for over a minute. Fearing that he'd hurt the parrot, John quickly opened the door to the freezer. The parrot calmly stepped out onto John's outstretched arms and said "I believe I may have offended you with my rude language and actions. I'm sincerely remorseful for my inappropriate transgressions and I fully intend to do everything I can to correct my rude and unforgivable behavior." John was stunned at the change in the bird's attitude. As he was about to ask the parrot what had made such a dramatic change in his behavior, the bird continued, "May I ask what the turkey did?"!
Auther Unknown

Click here for The Snowglobe of the Month!
"Give me the end of the year and its fun
When most of the planting and toiling is done;
Bring all the wanderers home to the nest,
Let me sit down with the ones I love best,
Hear the old voices still ringing with song,
See the old faces unblemished by wrong,
See the old table with all of its chairs
And I'll put soul in my Thanksgiving prayers." ~Edgar Albert Guest (1881-1959)
~
Simple Turkey Receipie.
Plan on 1 1/4 pounds of turkey per person, so you'll have enough for leftovers.
Wash turkey. Do not forget to clean inside. Preheat oven to 350 degrees. Add pre-made prepared stuffing from store. Pin or sow hole up. Place in roasting pan and add 2 cups or more water. Cover with foil. Cook a few hrs. To brown turkey, remove foil during last half hour of roasting time and baste occasionally with pan drippings. Let brown. Turkey is done when thigh temperature on meat thermometer reaches 180 degrees MMMM Moist and good!
"Gravy"
Boil gizzard, heart and neck. then simmer for 30minutes. Add liver for 15 minutes. Take meat of bones. Chop meat. Save broth. Add pan drippings . Stir in all-purpose flour and salt.
Need Help ~ 1800BUTTERBALL = The Turkey Talk-Line.
~
Tid Bit I got in the mail.
HAPPY EATING TO ALL - PASS THE CRANBERRIES, PLEASE. MAY YOUR STUFFING BE TASTY, MAY YOUR TURKEY BE PLUMP. MAY YOUR POTATOES 'N GRAVY HAVE NARY A LUMP, MAY YOUR YAMS BE DELICIOUS, MAY YOUR PIES TAKE THE PRIZE, MAY YOUR THANKSGIVING DINNER STAY OFF OF YOUR THIGHS. HAPPY THANKSGIVING TO ALL!!!
~
Wish your friends a Happy Thanksgiving with
a2000greeting Free Thanksgiving E-mail Cards.Backgounds, music, animation and more.
~
---
Documents from the Continental Congress and the Constitutional Convention, 1774-1789
---
.
STATE OF NEW-HAMPSHIRE.
IN COMMITTEE of SAFETY,
EXETER, November 1, 1782.
ORDERED,
THAT the following Proclamation for a general THANKSGIVING on the twenty-eighth day of November [instant?], received from the honorable Continental Congress, be forthwith printed, and sent to the several worshipping Assemblies in this State, to whom it is recommended religiously to observe said day, and to abstain from all servile labour thereon.
M. WEARE, President.
By the United States in Congress assembled.
PROCLAMATION.
IT being the indispensable duty of all Nations, not only to offer up their supplications to ALMIGHTY GOD, the giver of all good, for his gracious assistance in a time of distress, but also in a solemn and public manner to give him praise for his goodness in general, and especially for great and signal interpositions of his providence in their behalf: Therefore the United States in Congress assembled, taking into their consideration the many instances of divine goodness to these States, in the course of the important conflict in which they have been so long engaged; the present happy and promising state of public affairs; and the events of the war, in the course of the year now drawing to a close; particularly the harmony of the public Councils, which is so necessary to the success of the public cause; the perfect union and good understanding which has hitherto subsisted between them and their Allies, notwithstanding the artful and unwearied attempts of the common enemy to divide them; the success of the arms of the United States, and those of their Allies, and the acknowledgment of their independence by another European power, whose friendship and commerce must be of great and lasting advantage to these States:----- Do hereby recommend to the inhabitants of these States in general, to observe, and request the several States to interpose their authority in appointing and commanding the observation of THURSDAY the twenty-eight day of NOVEMBER next, as a day of solemn THANKSGIVING to GOD for all his mercies: and they do further recommend to all ranks, to testify to their gratitude to GOD for his goodness, by a cheerful obedience of his laws, and by promoting, each in his station, and by his influence, the practice of true and undefiled religion, which is the great foundation of public prosperity and national happiness.
Done in Congress, at Philadelphia, the eleventh day of October, in the year of our LORD one thousand seven hundred and eighty-two, and of our Sovereignty and Independence, the seventh.
JOHN HANSON, President.
Charles Thomson, Secretary.
PRINTED AT EXETER.
~
Thanks To
Jacquie Lawson -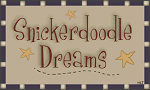 - Flamingtex - Passiongifs -

- Mikes
~

Thanksgiving Screensaver
An animated thanksgiving turkey shoot. The turkeys aren't safe, the pilgrims are safe, even a cow comes into the picture.
Thanksgiving Recipes
Make your mouth water with this screensaver, filled with delicious full-color photos of traditional, and not so traditional Thanksgiving recipes, with background music. Each recipe lists the ingredients as well as displaying a tantalizing picture of the prepared dish. Choose from soups, meats, stuffing, breads, desserts and more. The full version comes with over 25 recipes and allows you to view and print the full recipe card.
Thanksgiving Point is a Johnny Miller championship design. It's set along the banks of northern Utah's Jordan River. It has spectacular views and challenging carries. It's now the home of the Champion's Challenge, an exciting tournament. This will rise in notoriety and popularity in the coming years.

T-Minus Thanksgiving Countdown
Happy Thanksgiving Screen Saver
A Thanksgiving Dinner Screen Saver
Critical Seeker Thanksgiving Photo Hunt Game
FREE Christmas Candlelight Screensaver
(Tried and tested no extra toolbars no junk.)Christmas comes alive on your desktop with these beautiful candelit Christmas scenes. Photorealistic flickering candlelight illuminates four different holiday scenes sure to brighten your desktop and your holiday season. Each scene is unique and features up to four beautiful moving candle flames casting light over the whole scene in real time right before your eyes. If you have one screensaver this holiday season, make sure it is this one.
If you would like to buy this screensave click here for more info Christmas Candlelight Screensaver
15% off entire order - 3 Days ONLY. Use TSA156 at checkout 11-22 to 11-24.
"I wish You and Yours A Day of Love, Peace, Happiness and Joy!"
Site Created By: Susan a2000greetings


Home / / Holiday Site Map