NEWS FLASH !!!
1. Best Alien UFO Network Here.
2. Best Alien UFO Research Here.
3. Best UFO Videos Channel Here.
Regular updates are below the pictures.
Welcome. As everyone knows, The Disclosure Project, and The Orion Project need donations for UFO Disclosure and for development of a Water Car.
I have been promoting and supporting The Disclosure Project and caring about people and planet Earth for free almost full-time everyday since 1996 till now today.
I have proof and evidence in the following reading and in the videos and sites on the right. (with some lovely and some funny productions and my designs)
I never made a single cent from my efforts. If you see an Ad up the top of some of my hundreds of UFO forums, UFO sites, UFO video channels, UFO groups, etc, it's only because of the free web hosting.
My many Support Disclosure videos and UFO sites have had many tens and hundreds of thousands of views. Examples are on the right side there, and further down the page...
C.I.A - N.S.A - N.S.C
The CIA and NSA and other agencies know, because I posted over 40,000 messages, kind of like a diary, to Alien UFO UseNet NewsGroups since the year 2000 till today. Supporting Disclosure. With the nick name Sir Horry Patter, then Sir Gilligan Horry. I am also the first person in Google to invent the concept of "Earth Care Day".
This Project MotherShip is my international request for a little bit of help in return.
$1 from 12,000 people, Or $12,000 from someone like Billionaire Mr. Robert Bigelow possibly.
Please Click Here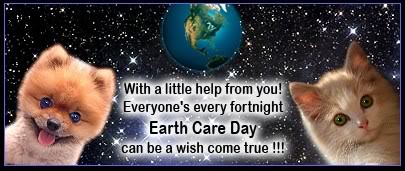 With that $12,000 I will buy a stationwagon car that I could sleep in if I ever lose this apartment. Yeah I have experienced homelessness.
And I will buy a laptop computer because my two Support Disclosure computers are very old now.
I will also upgrade my Earth Care Day websites.

About Me ...


My Twitter | My FaceBook | My YouTube
Around the internet I am...
Free UFO Videos in Yahoo Groups.
Aliens UFOs Video in Twitter.
Free UFO Videos at dozens of my own UFO sites.
Aliens UFOs Free Videos in my other UFO sites.
UFO Webmasters in Yahoo Groups.
Jim Bowie in FaceBook.
Jim Bowie at many of my UFO forums and sites.
Also the nick name Jimbo.
Sir Gilligan Horry in YouTube.
Sir Gilligan Horry in Google Groups.
AceBryanCentral in YouTube.
AUYVN and A.U.Y.V.N intelligence agency.
DennyEarthSpace for DennyFromSpace.
Earth Care Day at my two other websites.
And recently "Jims Space Agency".
And the list goes on. (I've been very busy)

Plus a few other nick names, with dozens of my other websites, forums, groups, video channels, Yahoo 360 sites, etc.
When I am not online supporting Disclosure, I am watching TV, VHS, and DVD documentaries about almost every topic available.

1960's
Born and grew up with Cowboys and Indians and Elvis Presley on TV. Then Dr Who, Lost in Space, Star Trek, I Dream of Jeannie, Ed the Talking Horse, etc. Then a bit later we had Star Wars and other amazing movies.
1975
Popular at school in Australia. Then my parents moved over the ocean a bit to New Zealand. New Zealand kids hated Australians, and I went through hell from age 11.
But I forgive everyone.
1985
I learned the Japanese language with many Japanese friends for seven years then went to Japan twice. I really like Sushi and Sashimi.

Every year onwards from this moment I would borrow books from the Public Library on Astronomy and UFOs.
1994
I became known as Jimbo studying 3D game development everyday.
And I was very close to becoming a 3D computer game developer for the rest of my life.
1995
I got on the internet with my first internet account.
1996
I searched Infoseek and Hotbot for UFOs and/or Area51. And I found Glenn Campbell's UFO websites and his Area51 Research Center.
And used to read his Groom Lake Desert Rat online newspaper magazine.
I also found CSETI.
The proof here is I used to post in the
Area51 Research Center Message Board everyday. My nickname there was 'An Alien' and another New Zealand friend in the same message board had the nick name 'Anaru'.
1997
I made my first UFO website strongly supporting CSETI.
At a later stage I lost the password
and was unable to fix UFO links with updates.
1998
I started developing the concept called "Free UFO Videos" to collect and share many UFO related internet videos for free and support CSETI.
1999 & 2000
CSETI was gearing up for The Disclosure Project.
I was getting excited and made more UFO forums and UFO websites.
And kept marketing the up and coming Disclosure news around the internet.
2000
Started my first of many thousands of posts to Usenet Newsgroups.
Sometimes funny, sometimes clever, sometimes unfunny as Pete Charest would say, but mostly supporting Disclosure.
2001. May 9th.
I saw the Washington DC National Press Club, The Disclosure Project, live video feed streaming online.
And probably the coolest experience I've ever had in my life.
(Yes, on my 14k Modem and Pentium 75 PC)
From that day I was either working part time or off-work with a serious ankle injury or trying my own webdesign business.
But mostly studying UFO research everyday. And absolutely marketing The Disclosure Project everywhere suitable online everyday.
2001. September 4th.
I made my first Yahoo UFO Group.
Founded: Sep 4, 2001.
A few days later the World Trade Centers came down. And I supported America, I supported the troops, but mainly kept focusing on supporting The Disclosure Project.
One of my Yahoo UFO groups members today total 4257. And that is just one of my many groups, and sites and forums, and video channels.
2001. September 11th.
And from that day till now...
I have made, for free, everyday, hundreds and many thousands of either... UFO message posts, UFO news updates, UFO forums, UFO websites, UFO videos, UFO groups, UFO guestbooks, UFO presentations, UFO clubs, UFO blogs, UFO screensavers, UFO postcards, etc, etc, and many thousands of Aliens UFOs Usenet Newsgroups public message posts mostly daily and sometimes many times a day. ... All mostly in support of UFO Disclosure and The Disclosure Project.
Right Now...
Today I'm going to show you some of the links and posts and proof and evidence of my efforts. Some will be on the right side there. Some will be in my Updates below.
So, Yes, apart from some other nicknames, from the year 2000 I was mainly Sir Horry Patter, then a couple of years later Sir Gilligan Horry in Usenet Newsgroups. With well over 40,000 posts. And I am still there today as Sir Gilligan Horry. I'm the real Sir Gilligan Horry because I often share links in my posts to The Disclosure Project and Stephen Bassett's Paradigm Research Group Portal and Alfred Webre's sites, and to the message called "Decide Whether We Should Show Up".
And I would just chat there like I would chat to my friends or neighbors next door.
Sometimes relaxed or worried or happy or sad, but mainly in support of The Disclosure Project.
And at one stage I became homeless living with my sister, then in a garage, then at a friends house, and sometimes a hostel.
And around that time I started making Homeless Sir Gilligan Horry UFO Postcards.

Life is not just making money at any cost or detriment to the planet and people, while watching a little ball bounce back and forth on the TV with popcorn.
Life is caring about your planet Earth.
Life is caring about people around you.
Life is caring about the Milky Way Galaxy.
We are loving, caring, thinking, intelligent beings in a beautiful Galaxy with billions of Suns and billions of other Galaxies in the Universe.
Don't disempower yourselves.
Get creative and get caring.
Be strong but also learn more
about love and honesty.
From today I will be marketing this Project MotherShip.
When I get $12,000 as help from the international community, either $1 from everyone, or $12,000 from someone like Billionaire Mr. Robert Bigelow possibly. I will then continue to support UFO research. And also upgrade my Earth Care Day website.
Yes, I'm the first person on the internet to think of Earth Care Day.
Because when I originally searched Yahoo or Google, etc, for the quoted "Earth Care Day" sentence, there were only about 7 results.
And they were just part sentences. e.g.."earth. Care day", etc. and nothing to do with an actual "Earth Care Day" concept.
I didn't have time to build the website Earth Care Day up into a beautiful website with excellent information because I was so busy with UFO research and absolutely supporting The Disclosure Project. I really want to work on Earth Care Day again later.
And still I am busy working everyday for free,
on the entire UFO network.
Please pass this Project MotherShip on to nice people and friends.
I need a bit of help please.
Thanks.
From Jim. Australian in New Zealand.
See Our Newest UFO Networks Here.
(Aliens UFOs Free Videos) List of UFO Sites.
(Free UFO Videos) Will Upload Elsewhere.
(Earth Care Day) Video Channel. Now UFOs.

(Ace Bryan Central) 623 Video Subscribers.

(Free UFO Videos) 4257 Members.
(My FaceBook) 6,812,751,357 Friends ;-)
(Aliens UFOs Network) UFO Research.

(Sir Gilligan Horry) Important Videos.

(Intelligence Agency A.U.Y.V.N) YouTube.
(Above UFO ET Updates) Will Upload Elsewhere.

(Many dozens of other UFO sites, etc)
See Our Newest UFO Networks Here.
Thanks to the friends that helped me on occasions too. Love and Wisdom to you all.
Thanks to England and America and Australia and New Zealand and Japan and other great countries for just enough freedom for me to be able to do all of the above.