!doctype HTML PUBLIC "-//W3C//DTD HTML 3.2 Final//EN">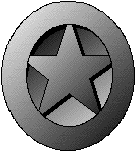 Aloha!

It has been over a year since I updated any of this site. The list of things I want to do is tremendously long... but my leisure time is quite short. You know, it would be a great help if there were a standard HTML tag that would automatically insert an apologize for not having updated one's webpages. Wouldn't that save time for millions of us?

Nevertheless, I will be adding things--I have about 6 years of Amtrak stories to tell. I also plan to cut out my Links page (because it's just so tired) and streamline some stuff. However, I have a railroad job and an energetic 3-year-old kid, so it will be a gradual process.

I especially like playing and game-mastering role-playing games, especially GURPS. Check out my Erom and Erom: Age of Chaos Campaigns and my Space Rangers Campaign. I may add stuff on fantasy, science fiction, magic realism, and general weirdness.

Check out these links:

---

A Member of the GURPS Webring

We Always Get Our Sentient Being!
---
Paul C. Pinkosh


[email protected]




Copyright © 1998, 2004 by Paul C. Pinkosh
Revised--January 19, 2004.
All Rights Reserved.

URL: http://www.geocities.com/ppinkosh
---
This page hosted by
Get your own Free Home Page