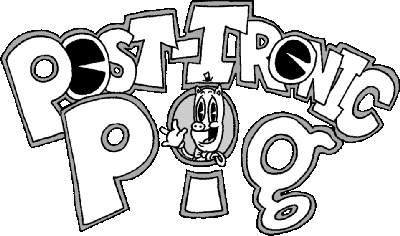 ---
Latest Cartoon: 09/08/02: Bacon, anyone?
Episode IX: "Post-Ironic Pig in Love"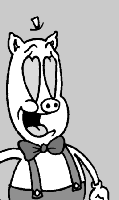 HOW TO VIEW THIS COMIC:
This episode is the grand final of Post-Ironic Pig, and so to make it extra-special, it's ANIMATED! Some of the frames in the comic, when you simply hold the mouse-pointer over them, will leap into life! The animated frames will make your mouse-pointer turn into a "select" pointer, indicating a link. DO NOT CLICK unless you're on the last frame of the page. When you click on this frame, you will go to the next page of the 4-page story. Got that? Okay, let's see you try it out on the picture above. When you've seen the animation, click on the picture to experience the ultimate PIP adventure ever!
---
---
ABOUT POST-IRONIC
CARTOON ARCHIVE
MISCELLANEOUS
---