The pictures and information on this page were donated by Norma Kirian (Oak Harbor, OH)
Below is the grocery store run by Ed Ellis on Edgewater somewhere between 149th and Thompson's Inn.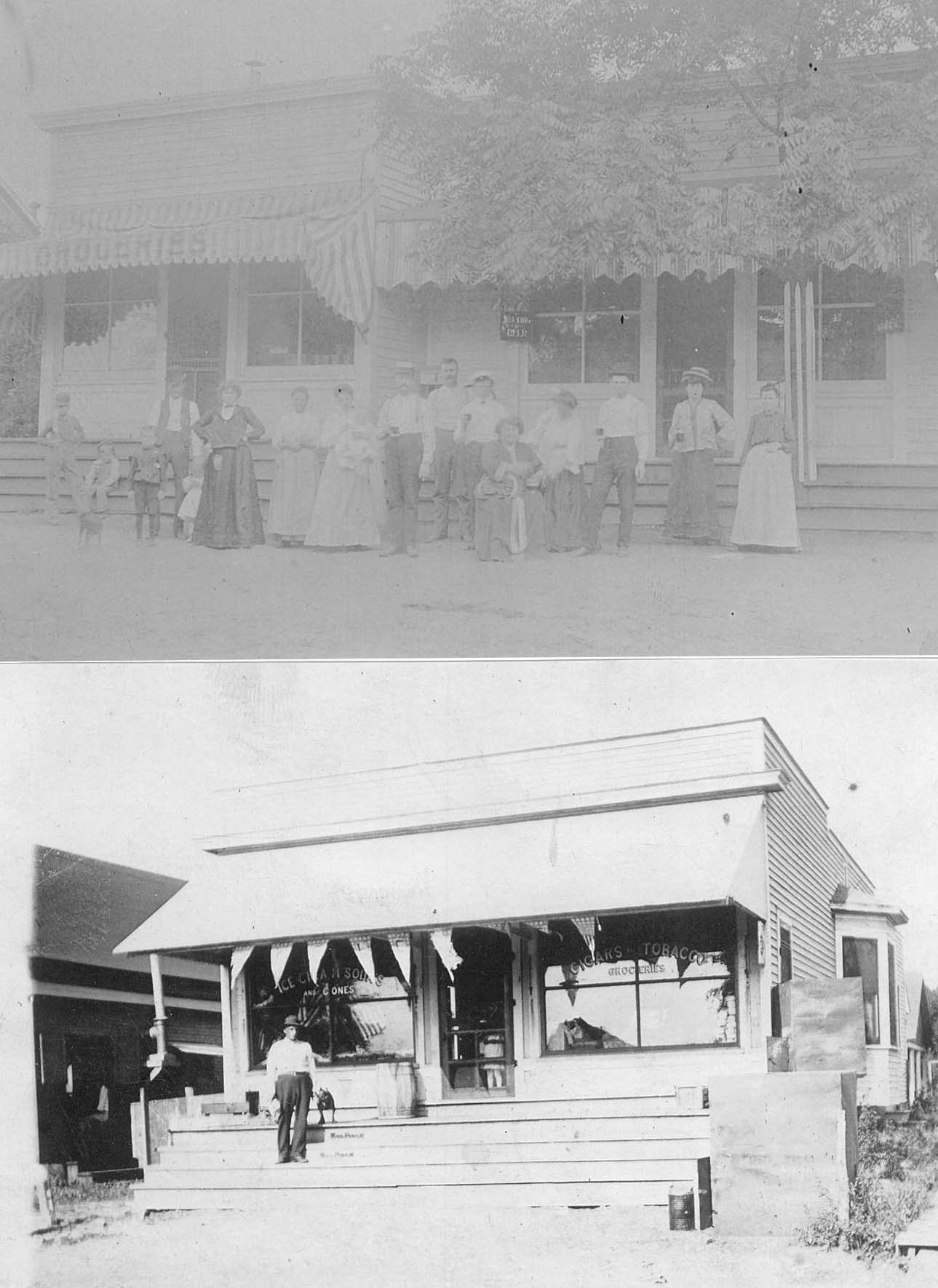 (Above) Clarence Eikost standing in front or his store which was built in the early l900's and was on the NE corner of 149th & Edgewater. He and wife Stella (Mominee) ran the store for several years. The building is still standing.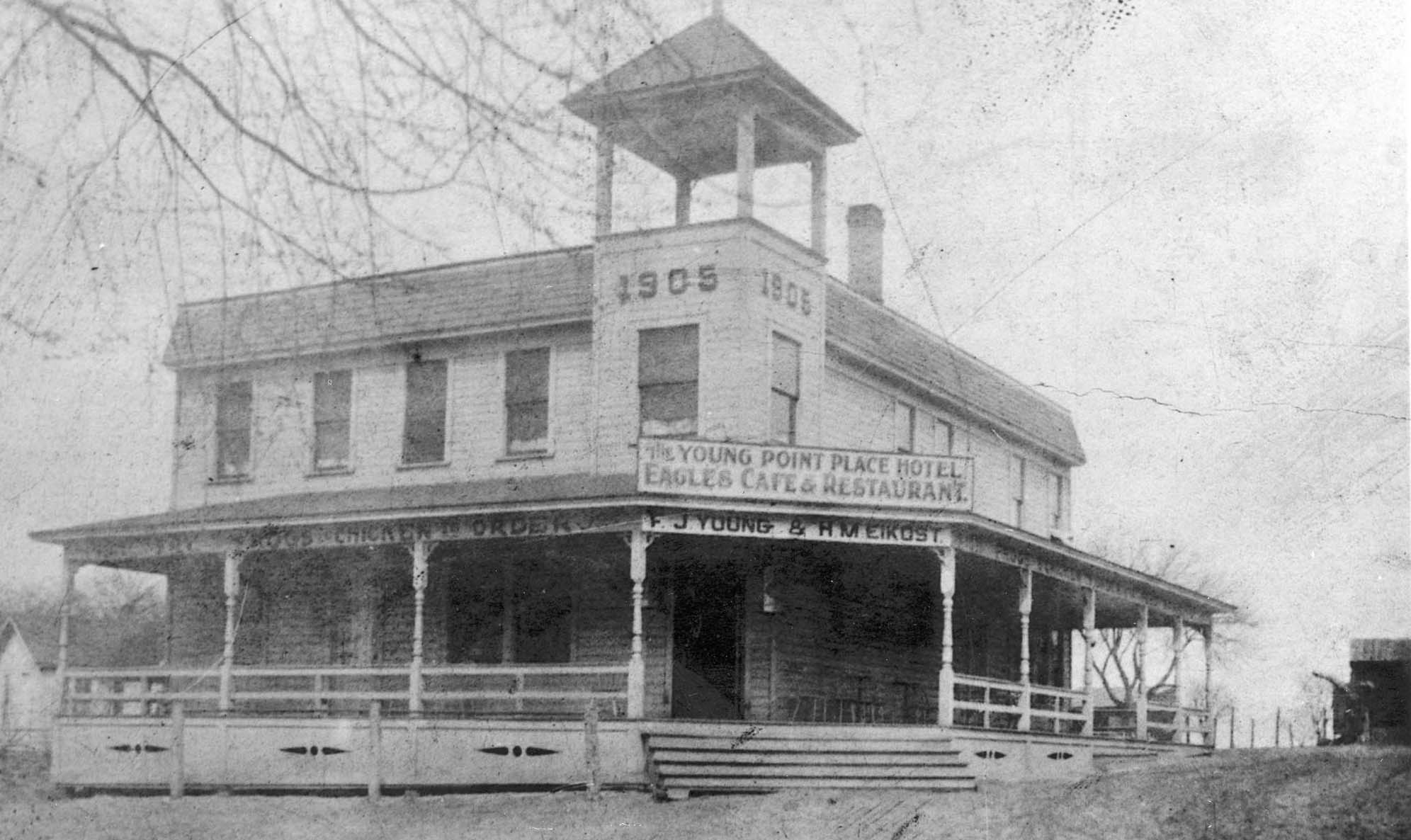 This is a picture of the Young Point Place Hotel Eagles Cafe & Restaurant and the owners were Fred J. Young & William Martin Eikost (great-grandfather of picture donor Norma) which was built in l905. Later became Thompson's Inn.
---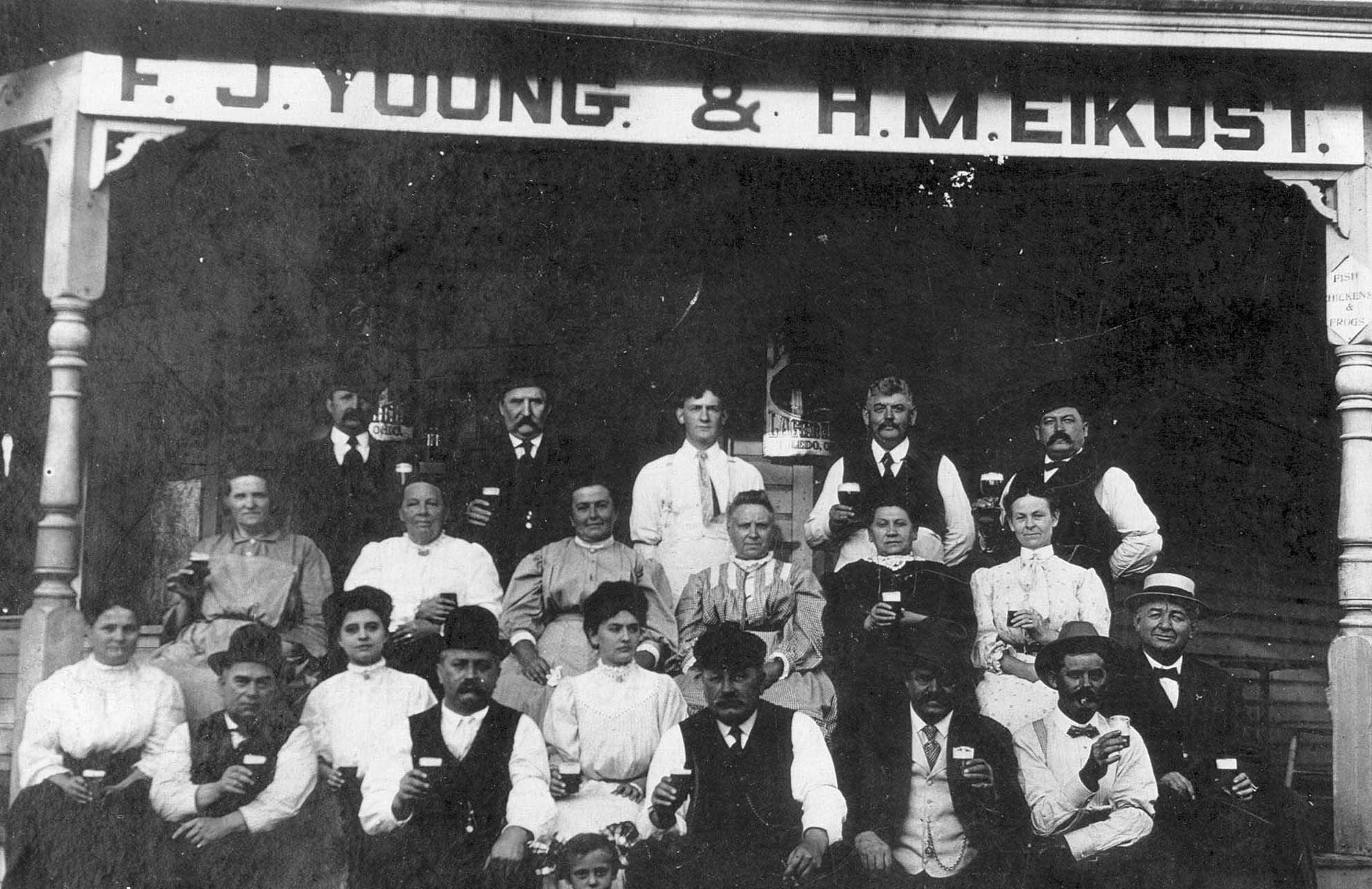 Pictured here is the "clan" that worked in the hotel. Top row, second from right is Henry Martin Eikost. Possibly his brother is first in row. The ladies in the second row from the front are starting on the left--Henry's wife Johanna (Wolf), their daughter, Lucille (Eikost) Weiland and Myrtle (Eikost)(Nolan) Bailleux, (Mrs. Kirian's grandmother) and the man in front of her to her left could be the son, Henry and to his right a brother of Henry Martin.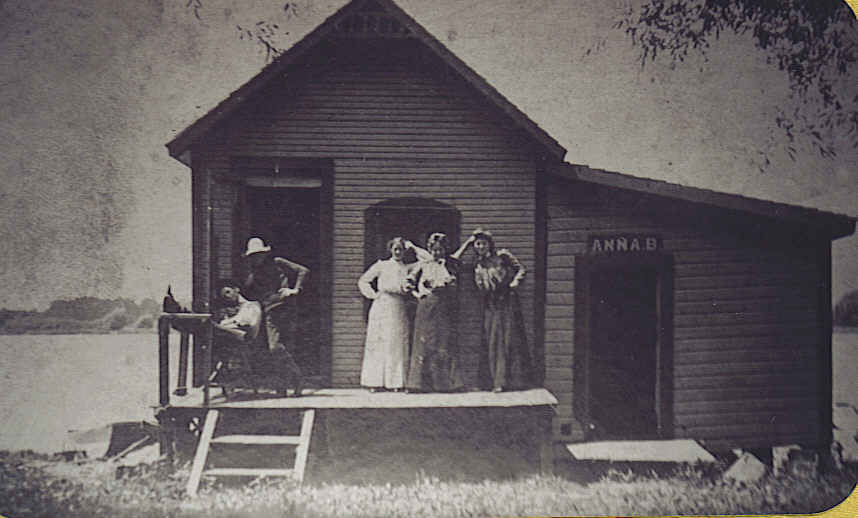 Summer Cottage one is taken across the street from the hotel. The people in it are John Nolan, Clarence Eikost, unknown woman in white, Stella (Mominee) Eikost and Myrtle (Eikost) Nolan. This photo was taken around 1910.