In Loving Memory of George Harrison
1943 - 2001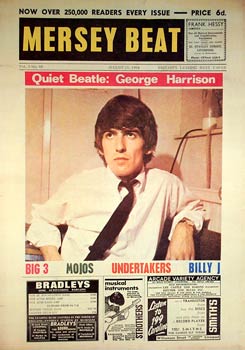 Here is my page that I created as my tribute to George. I miss George as I'm sure every Beatle fan misses him. I believe that George's spirit lives on.
Here are some quotes from George's friends.
Ringo: "George was a best friend of mine. I loved him very much and will miss him greatly."
Paul: "He was a great guy, full of love for humanity, but he didn't suffer fools gladly. He's a great man. He'll be sorely missed by everyone."
George Martin: "He was the baby of The Beatles, and unlike Paul and John, he had a hard time developing his songwriting talent and making his music alone. But he worked hard...and he eventually came to write one of the greatest love songs of all time, 'Something'."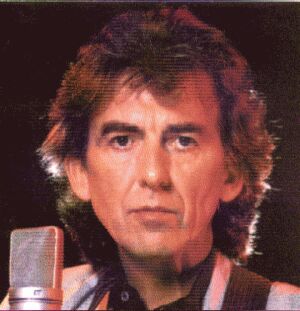 Ravi Shankar: "We spent the day [before his death] with him, and even then he looked so peaceful, surrounded by love...George has left so many precious memories and moments in our lives which will remain with us forever."
Michael Palin (of Monty Python's Flying Circus): "George wasn't head in the clouds all the time. When it came to business and all that, he was feet very much on the ground. So there was a mixture there, and it was a rather pleasant mixture."
Bob Dylan: "George was a great, a great, great soul, with all of the humanity, all of the wit and humor, all the wisdom, the spirituality, the common sense of a man and compassion for people. He inspired love and had the strength of a hundred men. He was like the sun, the flowers and the moon and we'll miss him enormously. The world is a profoundly emptier place without him."
Jools Holland: "We've lost one of the most important figures of popular music, but most importantly, one of the kindest, most generous and funny people that I have ever met."
Mick Jagger: "He was a very complex character, both quiet and funny with a very sweet nature, but he also could be rather combative at times. He was the first musician I knew who developed a truly spiritual side, and he was generous with his time to both charity and to friends."
Keith Richards: "We both felt we held similar positions in our respective bands, which formed a special knowing bond between us. Let's hope he's jamming with John."
James Brown: "George Harrison was one of the world's few good men, one of the better people I ever met. I will and the world will miss him. He was truly loved."
Tom Petty:I met him and Ringo at Leon Russell's house, where I was kind of employed for a while. It was really exciting. I was struck by how unsnooty they were, and they paid attention to me, who was nobody. That's the way George was, really a decent fellow."
If you would like to share your own thoughts, please sign the George Harrison Memorial Book.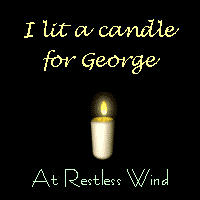 Home