Philippine National Railways

Click the PNRLOGO for a direct link to their Website unfortunately
it does not provide any information on train times.
Only the Mainline South is currently operated and the following is the latest timetable I have.

Historical Details of the Mainline Railway Companies of the Philippines
Main Lines on Luzon
Ferrocarril de Manila a Dagupan - General plan approved by King Alfonso XII of Spain 11th May 1883 and royal order for concession to build approved on 1st November 1883. The Manila Railway Company of London England being granted the concession by Royal Order 21st January 1887 to construct a three feet six inches gauge railway.
Manila Railway Company (of London, England) - Construction started July 1887 and the cornerstone of Tutuban Station (Manila Central Station) was laid at Tondo on 31st July 1887.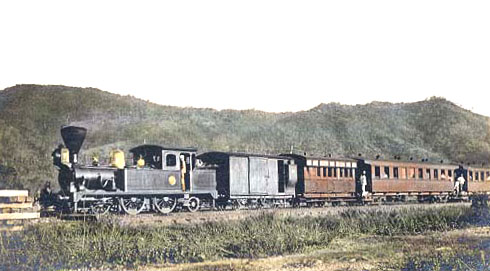 Manila Railroad Company (of New Jersey, USA) - The result of re-organisation in January 1902.
Manila Railroad Company - Philippine Government took over in 8th January 1917.
Rikuun Kanri Kyoku - The Japanese captured Manila on New Years Day 1942 and operated the railway with forced labour until January 1945.
Luzon Military Railway - Operated by 771st Railway Grand Division, USA, from January 1945 to 31st January 1946.
Manila Railroad Company - Resumed control in 1946.
Philippine National Railways - Absorbed all assets under Republic Act 4156 of 20th June 1964.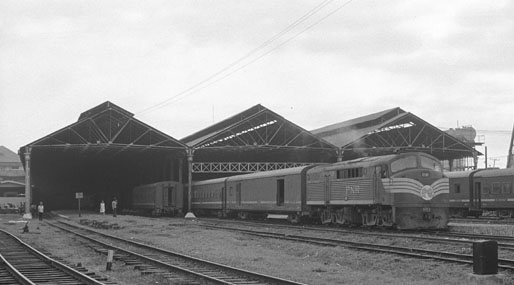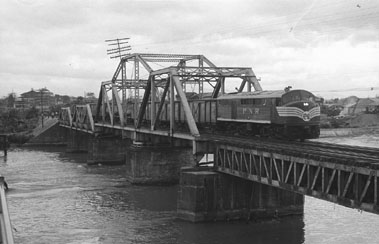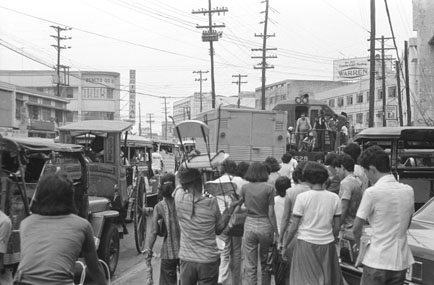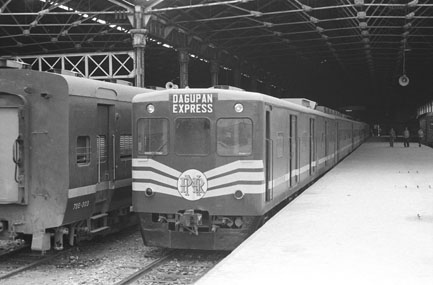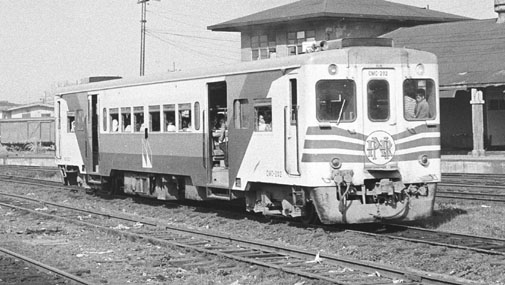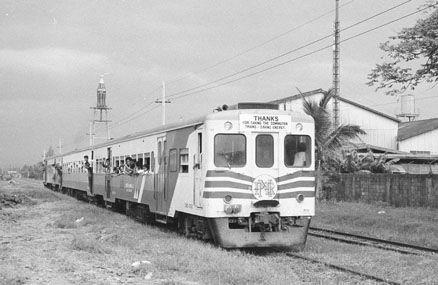 The Manila Area 1979 - Colour Photos later in the year
Captions historical notes etc. will follow as time permits.
Manila Railroad Class 161 Kitson-Meyer 2-6-6-2T's
The four Kitson 2-6-6-2 Tank Locomotives purchased in 1914 at a cost of just over P71,000 each for the heavy grade from Taytay to Antipolo were retired in 1925. The reason being that they operated at low speed, were expensive to maintain, excessive coal consumers and the old Antipolo Line was no longer operating. Actually the Antipolo line was completed in 1908 and closed in 1917 due to difficulty operating with the sharp curves and steep grades.
Railway on Panay
Philippine Railway
Phividec Railway
Projected Railways on Mindanao,
Panay and Negros