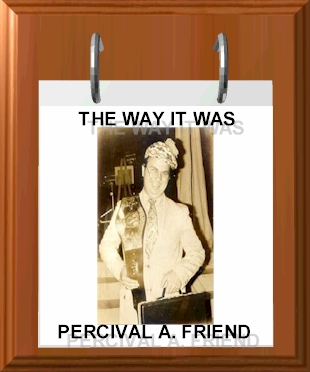 Welcome to the Internet home of Percival A. Friend, the EPITOME of Wrestling Managers. If you enjoy reading about "old school" professional wrestling, you will love going through Percival's vivid memories of his days as a manager, wrestler, referee, and announcer in the "King Of Sports."
(Above logo courtesy DM Studios)

---
This is Percival's life story, in his own words:
"In 1963, I began my career as a guest ring announcer in Flint, Michigan and then was asked a while later to be a guest referee. I started wrestling as a favor to a promoter that booked a lot of the midwest towns back then. I went in under a mask and had my first match against the late Dr. Jerry Graham in Toledo, Ohio. I won the match by disqualification but had both ankles sprained in the process.
"I went to a lot of different territories, some under a mask as The Green Hornet, and saw a lot of the world. I began managing around 1970 and had such great names under my control as Black Angus Campbell ... Harley Race ... Roger "Nature Boy" Kirby ... The Great Togo and Tokyo Joe ... Bobby Hart (The Patriot) ... Hank James ... J.B. Psycho ... and Tank Patton ... just to name a few.
"In October of 1975, my daughter was born. This changed my entire life, and I wanted to be home with my new family. I hung on until the spring of 1976, decided that my place was with them, and retired. I went to work for Standard Oil of Ohio and was there until it was sold to B.P. I currently am with a large manufacturer as a design engineer in their after market process of self-sealing products."

---
SITE FEATURES
Comments to Percival can be made and a reply will be given if you include your addy in the E-mail to

[email protected]
E-mail the site designer at [email protected]