!-onMouseover Link CSS Script-© Dynamic Drive (www.dynamicdrive.com). For full source code, installation instructions, 100's more DHTML scripts, and Terms Of Use, visit dynamicdrive.com-->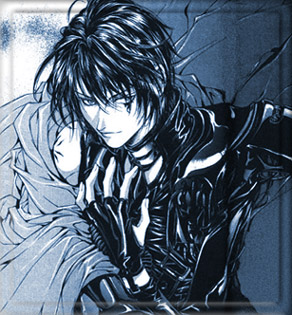 What time his pride had cast him out from Heaven,
With all his host of Rebel Angels,
by whose aid aspiring to set himself
in Glory above all his Peers, He trusted
to have equaled the most High....and with ambitious
aim against the Throne and Monarchy of God
Raised Impious War in Heaven

-John Milton Paradise Lost



Hello and Welcome to the shrine to the character of Lucifer. Thank you for visiting my site. I am rin and hopefully this site will be helpful to anyone looking for more character info on Lucifer. Well, there are obvious spoilers on this page, but I warned you about that on the main page...so I'm guessing you're here cause you want to know more about him:)

Well in this section you will find 3 links that lead to the Lucifer, Kira Sakuya, and Nanatsusaya areas. These are info pages specially dedicated to each of the personas of Lucifer. There is also a gallery for those of you interested. I put up some of my favorite images here and I hope you will enjoy them as well. Please remember that if you want to borrow anything from this site please put a link to this site somewhere on yours.