Shocking Blue Biography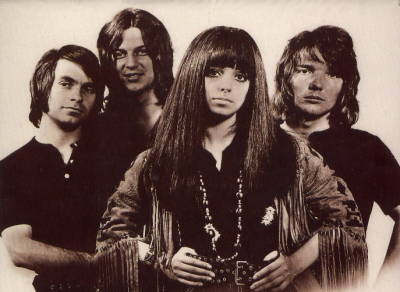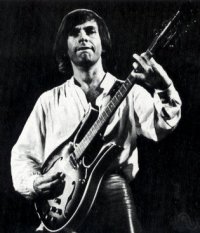 The Shocking Blue was formed in 1967 by guitarist Robbie van Leeuwen, a veteran of a well known Dutch rock band,
The Motions. The band's name was inspired by an Eric Clapton track called "Electric Blue".

Joining Van Leeuwen in the group were drummer Cor van Beek, bass player Klaassje van der Wal and lead singer Fred de Wilde. In the spring of 1968, Shocking Blue were signed to Dureco, an independent company in the Netherlands.The group's first single, "Lucy Brown Is Back In Town", was released on the company's Pink Elephant label and went to number 21 on the Dutch top 40.

Shortly after this, Shocking Blue's manager and music publisher attended a party celebrating the success of Golden Earring's first number one song in Holland. A band known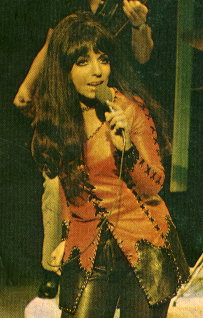 as the Bumble Bees, fronted by the strong and striking female singer Mariska Veres, performed at the party, and the two men thought she would be a perfect addition to Shocking Blue. Robbie was immediately impressed by her vocal style, quite different from most local singers of the day. Mariska, half-Hungarian and half-German, had often sung with her father, who played violin in a gypsy orchestra. She recorded a solo single called "Topkapi" and had gained experience singing with different groups before she was asked to join Shocking Blue. She replaced de Wilde as a lead singer and, no doubt, became the eye- and ear-catching attraction of the band; her soul-tingled voice gave the music a distinct R&B sound. Says Robbie: "Once Mariska joined everything happened very quickly because one of the first singles we did was "Venus" which was a huge hit".

"Venus" made Number 3 in Holland, but significantly topped the charts in several countries, including Belgium, France, Italy, Spain, and Germany. The record came to the attention of a newly formed American record label, Colossus. The label's head, Jerry Ross, signed Shocking Blue to his label and was rewarded when "Venus" hit the top there in February of 1970. Needless to say the group was hugely successful at home and had some fifty hits in Holland while their records also sold well in France and Japan.

Shocking Blue's follow-up to "Venus", "Mighty Joe", made Number 1 in Holland and charted almost everywhere as its predecessor had. "Never Marry a Railroad Man" also hit top of the Holland rock chart. They continued to chart with songs like "Hello Darkness", "Shocking You", "Long Lonesome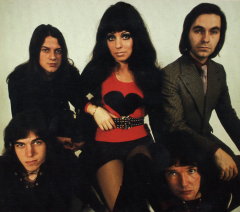 Road", "Blossom Lady", and "Inkpot", but neither of these songs reached higher than 43rd place in the American chart.

Shocking Blue successfully combined Beat and R&B with psychedelic elements of the time like Indian sitar and odd production techniques. Robbie didn't mind if the band included a few covers, as it took the pressure off him to constantly come up with new material. "We wrote a lot of our own stuff and the radio DJs preferred us to do original songs, but we had so many albums to do the band had to fill in with a few covers. It was quite exhausting writing all the lyrics and song myself".

For several months in 1970-1971 Leo van de Ketterij(guitar) played with the group.

Mariska, Robbie, Cor and Klaasje stayed together for three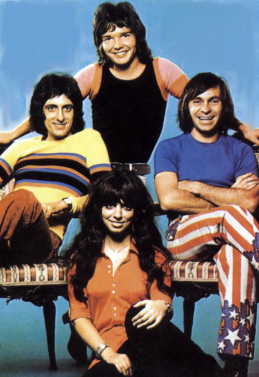 years while they toured the world, visiting such distant lands as Japan, Indonesia, Hong Kong, and South America. Travelling facilities were primitive compared to the sort of luxury top groups expect today, and Shocking Blue had to cover vast distances cramped together in an uncomfortable station wagon. "We never expected to be so busy", recalls Robbie. "The whole touring business just became too tough for me."

Although the band was still releasing excellent and often innovative singles and still charting in Europe, van Leeuwen was dissatisfied and increasingly frustrated by the limits of Shocking Blue's success in the charts. His depression led to quarrels within the group.
First Klasssje quit and was replaced with Henk Smitskamp in 1971.
Robbie van Leeuwen partially withdrew in 1973, his role was filled in by Martin van Wijk.
Shocking Blue carried on for a while without Robbie until Mariska went off to launch a solo career in 1974.

Robbie surprised the Dutch music industry when he returned in the mid 70s with Galaxy Lyn, a group much more folk and jazz oriented than Shocking Blue. He also produced solo single "Too Young" for Mariska. Then Robbie had some hits with a studio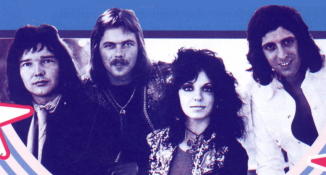 outfit called Mistral. This broke up in the early Eighties, and in 1983 the guitarist moved from The Hague to Luxembourg where he lived quietly away from music business until returning to Holland in 1996.
One of my guests, Klaas, sent me the following comments about Robbie van Leeuwen: "Next to musically quite capable, Robbie was also a definite show monster, a jack in the box who could easily beat somebody like Pete Townshend on stage. Galaxy Lynn was unique for the world; they tried to bring modern music based on electric mandolins (complete with all the effects) instead of guitars. Also, their hairdos were very advance guard for that time. Mostly bald, only on top a round patch that was still about a meter long with a knot in it. Robbie was also very supportive to new talent. When I was singer in a band in Holland, our guitarist used to have guitar lessons from Robbie."

In 1979 Robbie was planning to reunite the group, they even recorded a song called "Louise" as part of Shocking Blue come back project. Unfortunately, for some reason, the song was not realesed, and project was cancelled.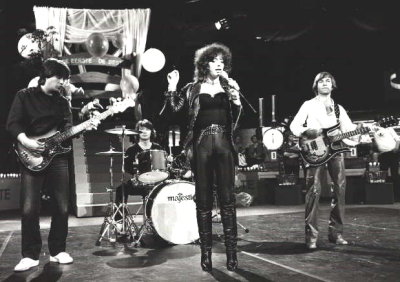 At the end of 1984, Shocking Blue reunited for two concerts at a "Back-to-the-Sixties" festival. It proved to be the nights to remember: van Leeuwen still had style, and Mariska Veres still had one of the greatest female rock voices. The band's interpretations of Jefferson Airplane's "Somebody To Love" and "White Rabbit" were just strong as their own songs.

According to the Dutch Shocking Blue page, in September of 1993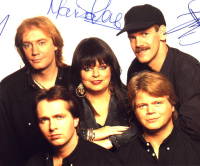 Mariska Veres breathed new life into Shocking Blue. But none of the former musicians returned. Robbie van Leeuwen gave Mariska the permission to use the name "Shocking Blue" for her group and produced their CD-single "Body & Soul", released in 1994. The group attends many sixties-and-seventies-festivals, especially in Germany.

Click here to learn more about Shocking Blue of the 90s.
Here is what Gerrit Jan from Holland, who witnessed Shocking Blue perform, emailed me:
"When I was young I never had the occasion to see Shocking Blue perform, but I did see them in 1993 during a complete concert in Utrecht, where they performed virtually all the single hits, plus work by Janis Joplin, in which Mariska sang very well! This last July (1998) I saw them perform 30 minutes during the Utrecht Gay Saturday. It was raining heavily that day, but the concert was great and the audience went mad. They are still alive!"

---
Some articles about Shocking Blue
Although labeled by many as a one-hit wonder, due to the US chart topping success of "Venus", Shocking Blue have recently had their music rediscovered and reassessed by critics and public alike. Thanks to this it is now possible to get CD's of Shocking Blue and enjoy their inimitable sound.



---
Notes: On this page I used excerpts from "The Billboard Book of Number One Hits" by Fred Bronson and articles by Lynne Aldridge, Ulf Marquardt, Chris Welch found on the covers of the Shocking Blue's CDs.


---
[Home]
[Discography]
[Pictures and music clips]
[List of Songs]
[Mariska Veres]